Do you need some help finding a dress for your 80s themed prom? Here are 25 fun and unique 80s prom dress ideas for 2023!
From the more traditional 80s dresses, to unique and unfamiliar outfits, you'll be sure to find one that is to your liking.
Plus, we've included some colorful and special 80s outfits that will be sure to catch your eye.
Want more prom ideas? Check out these posts:
Let's dive in!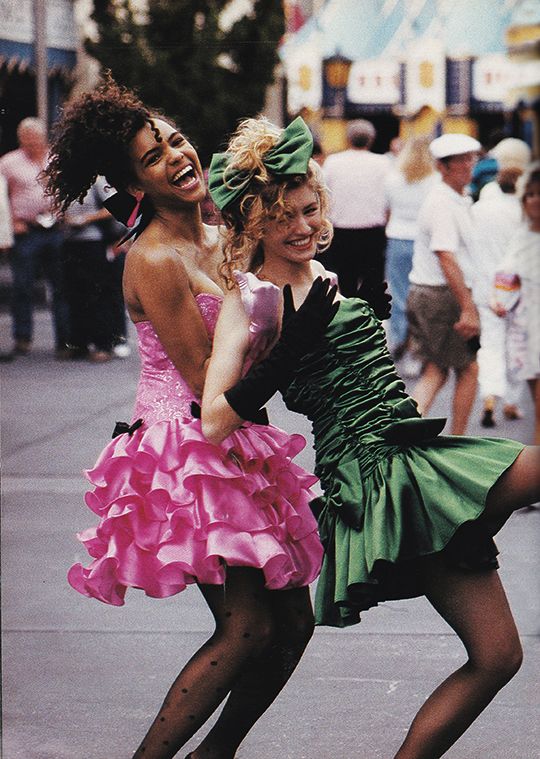 Everyone knows that one of the best 80s prom dress ideas is the one where you coordinate with your besties!
Grab matching dresses in opposite bright colors and you're practically back in the 80s.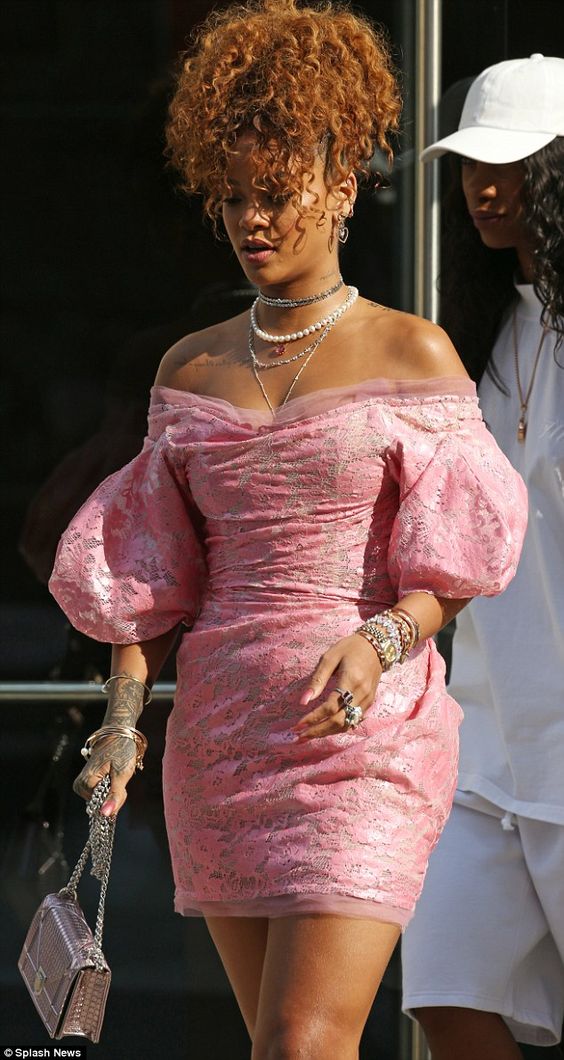 Rihanna is the queen of makeup, music, and fashion, so take a page out of her book when you're asking yourself, what is 80s prom style?
A bubblegum pink mini is always a win for an 80s themed party.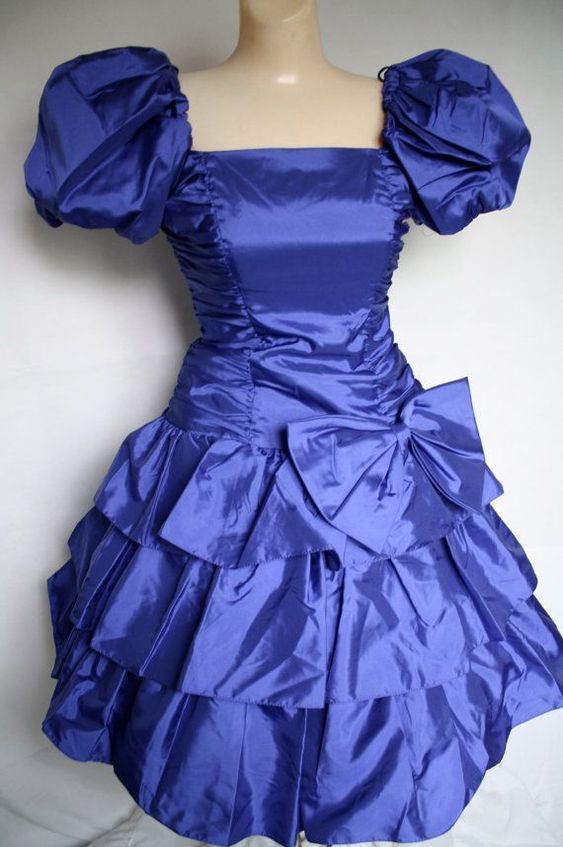 80s dresses are all about ruffles, bows, and puff sleeves. So as long as you have all three, you're golden!
This indigo ruffled mini proves to be the perfect 80s prom outfit.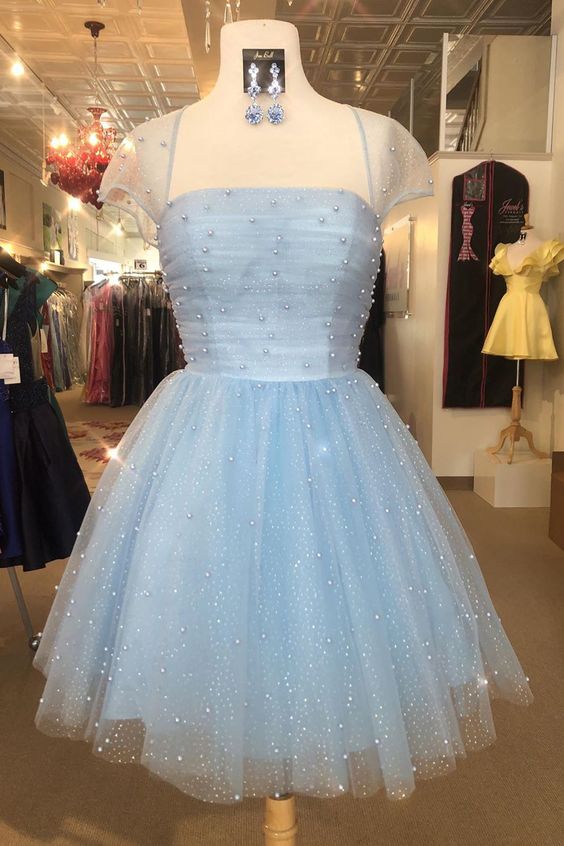 We're a sucker for all things glitter and beads, especially if we're channeling our inner 80s prom queen.
This dress is a must-have for anyone looking for the perfect 80s dress idea for prom.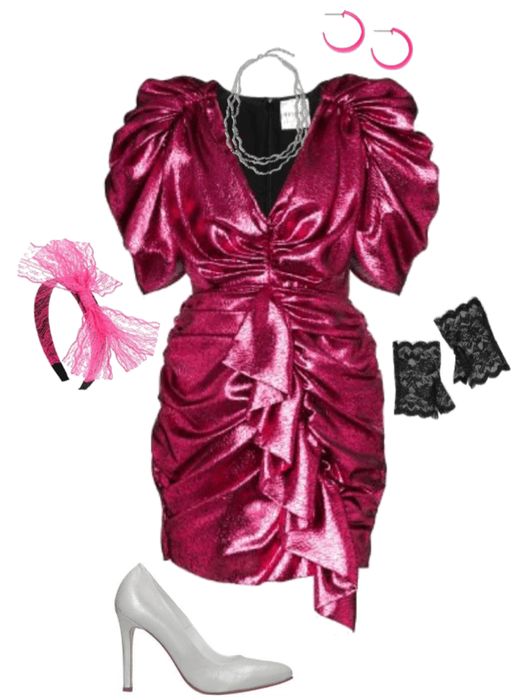 We've got your 80s prom outfit idea already put together, and the main attraction is a pink metallic mini dress.
But what would an 80s outfit be without gloves, neon hoops, and bright white heels?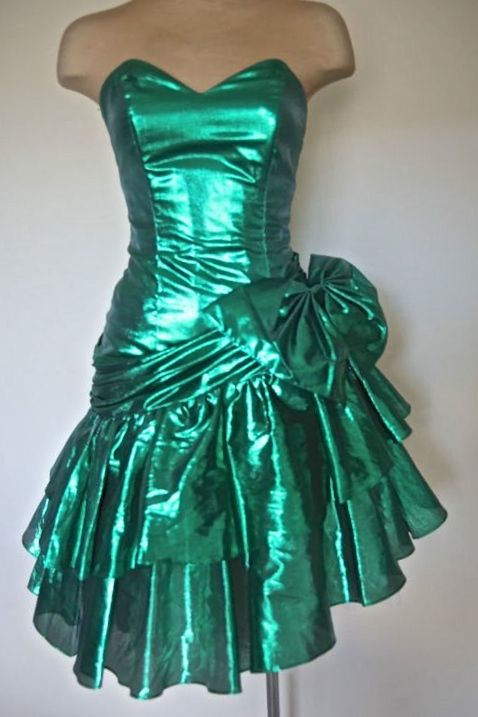 We're still loving the metallic trend from the 80s, especially this gorgeous green mini dress.
This is the perfect costume idea for any throwback inspired prom or party.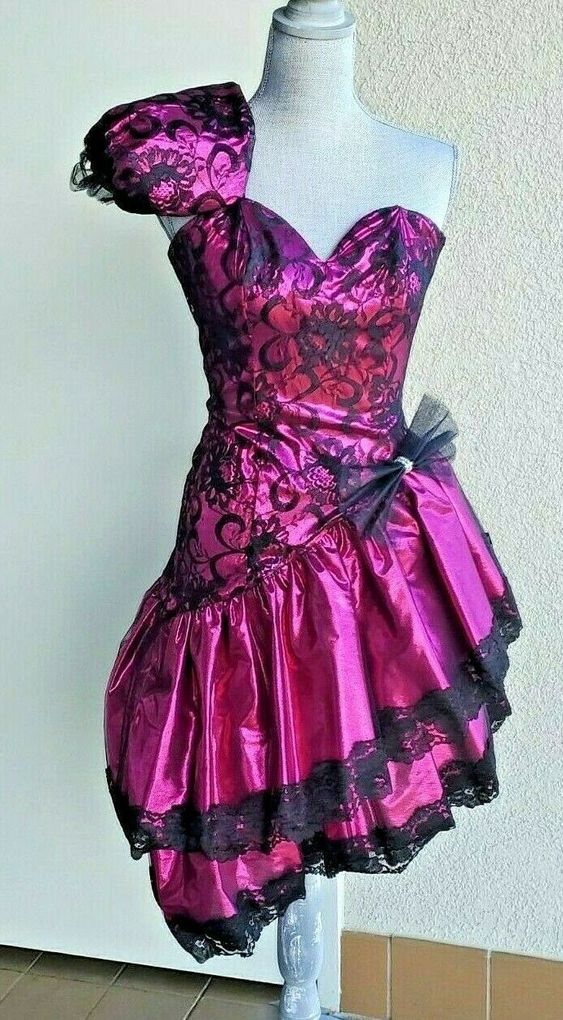 You can't have a list of 80s prom dress ideas without a pink and black lace dress!
This is quintessential 80s and 100% inspired by the queen of pop herself, Madonna.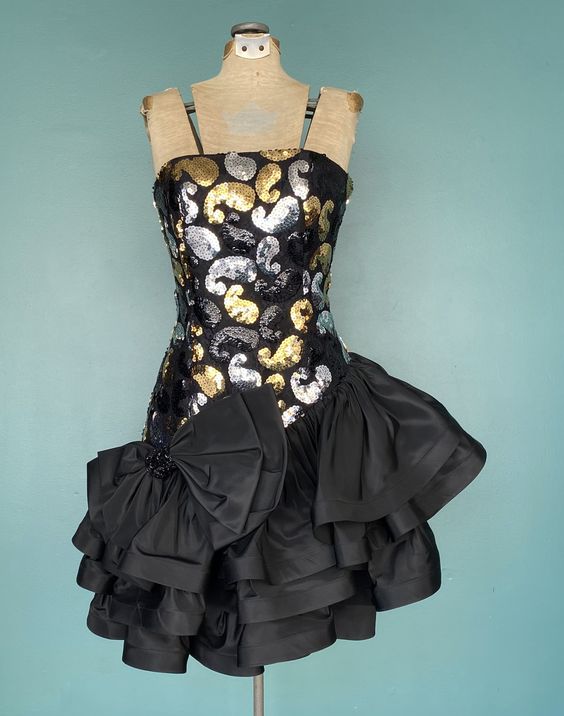 Why buy a modern dress for an 80's party when you can get the real thing?
This vintage sequin dress comes straight from the decade of pop and still looks just as fabulous.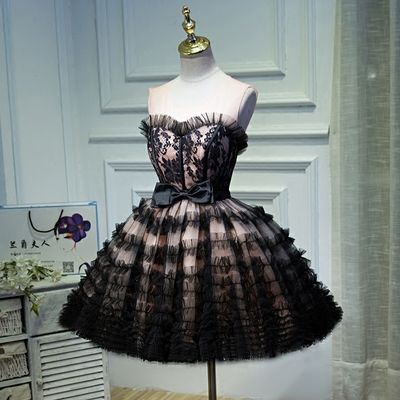 You don't have to spend a lot of money to rock a fun 80s inspired dress.
This gorgeous black & white lace mini dress is an 80s dream and only costs $78!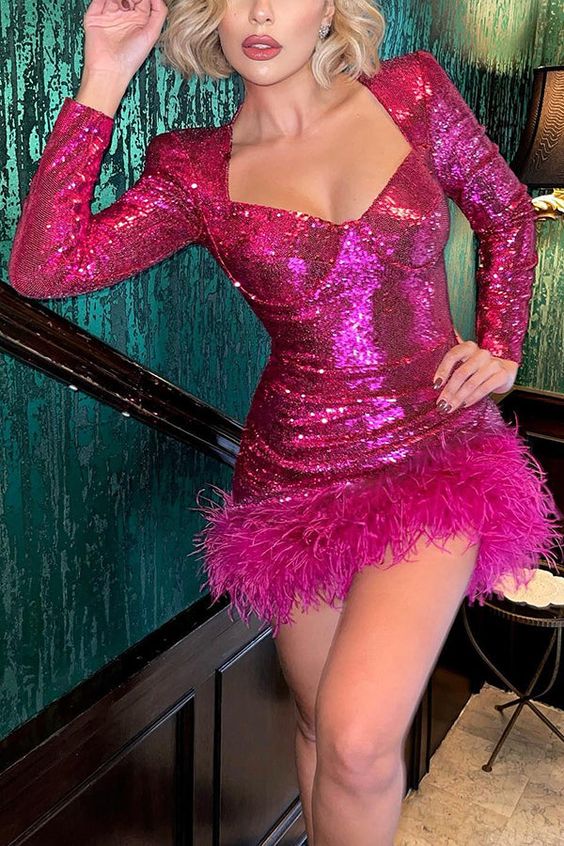 If you want a modern take on an 80's prom party costume, grab this hot pink sequin & feathers mini dress.
The gorgeous detailing on this mini makes it perfect for photos all night long.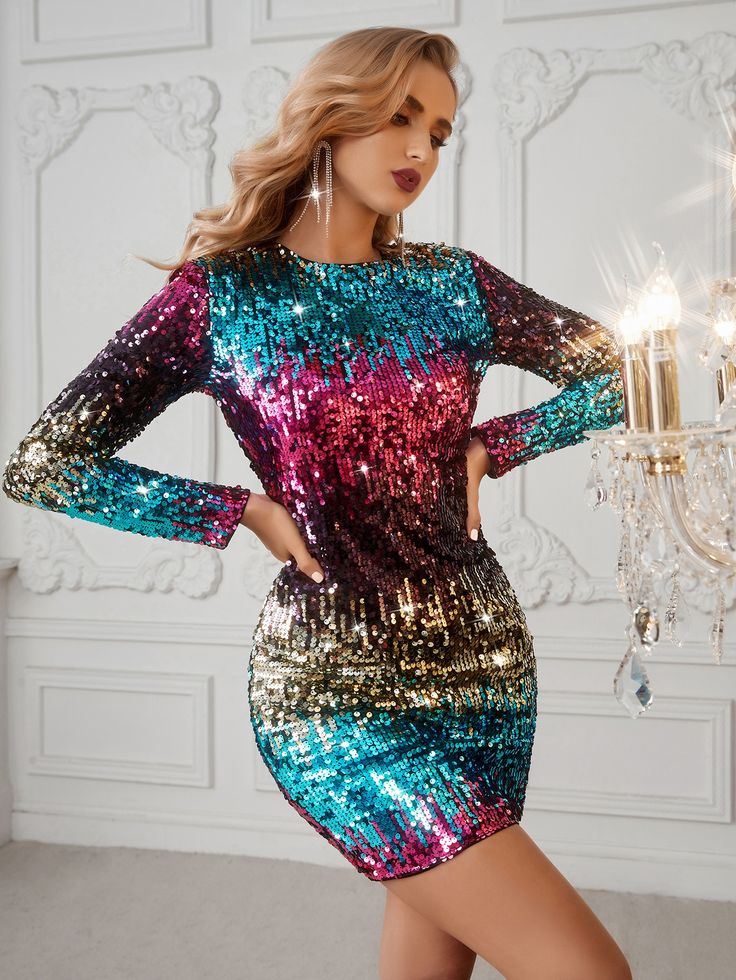 Another affordable 80s prom costume idea is this $25 sequin bodycon dress.
The colors and sequin detailing can easily fool you into thinking this is vintage, and all it needs are some shoulder pads.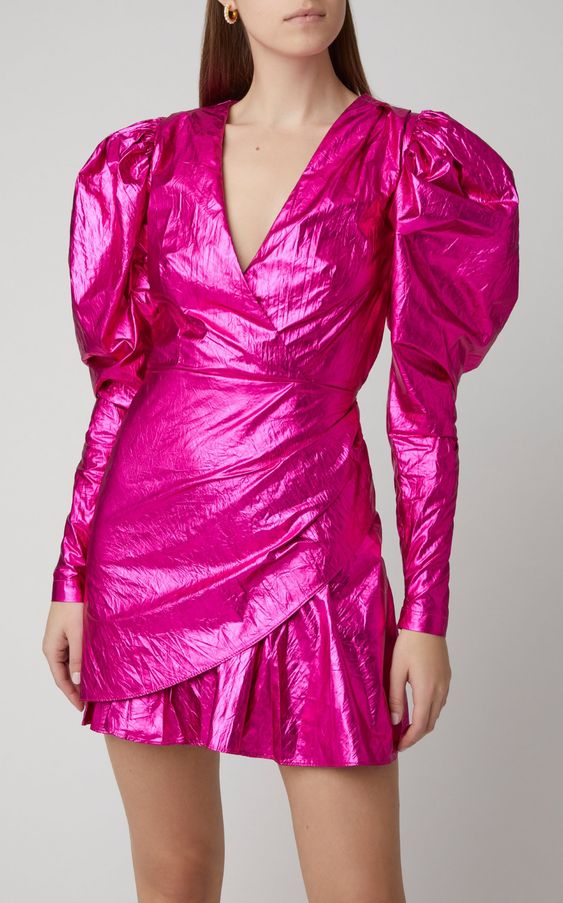 You can't have an 80s prom dress ideas list without at least one mention of the classic puff-sleeved silhouette.
This dress was a closet staple and I'm sure some moms still have a few of these dresses buried somewhere in their closets.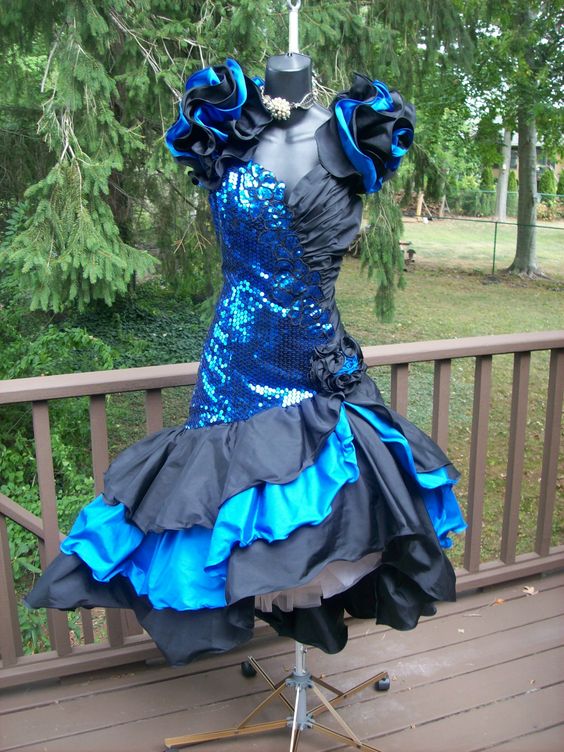 There's nothing like a black & blue sequin midi dress for an 80s style costume party.
This midi has everything you need to channel your inner Madonna.
A more modern and form-hugging dress that still evokes the 80s style is this gorgeous $32 velvet midi.
From the puff sleeves, velvet detailing, and high-leg slit, this affordable dress is an instant favorite for any party.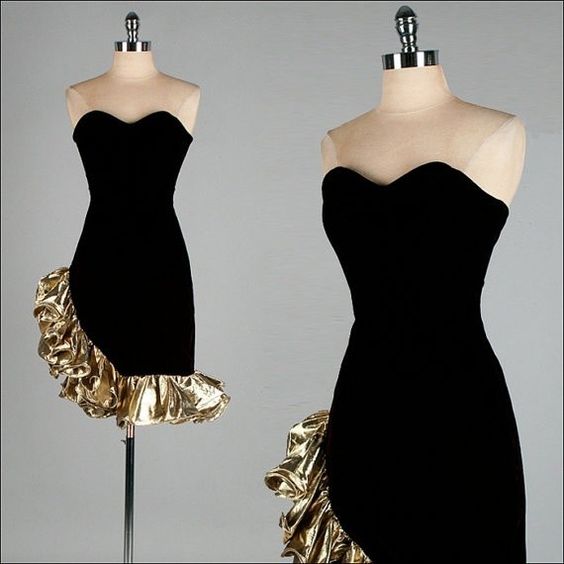 If you were also left speechless when you saw this stunning asymmetric black & gold mini dress, then join the club.
We are not joking when we say this is the best 80's inspired mini prom dress we've ever laid eyes on.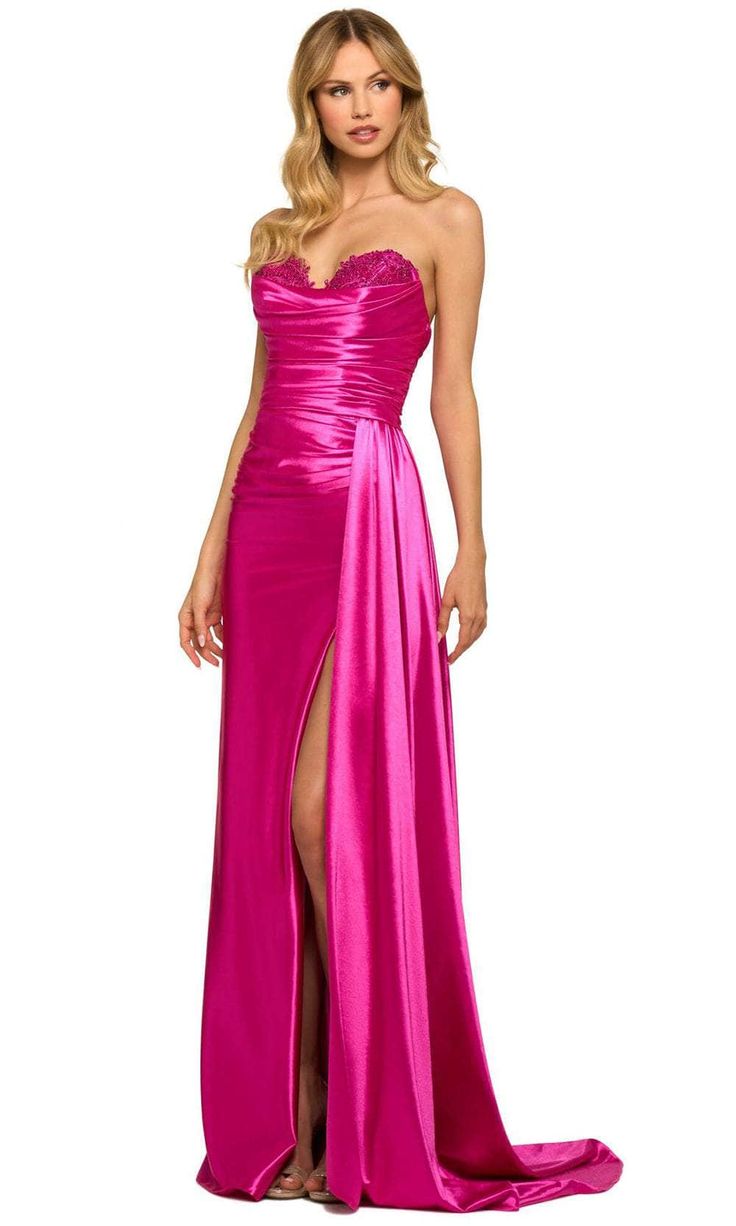 Just like the 80's, hot pink is again the "it" color and what better way to rock it than this 80's inspired gown & glove combo?
The dress on its own is stunning but the coordinating gloves make this a match made in heaven.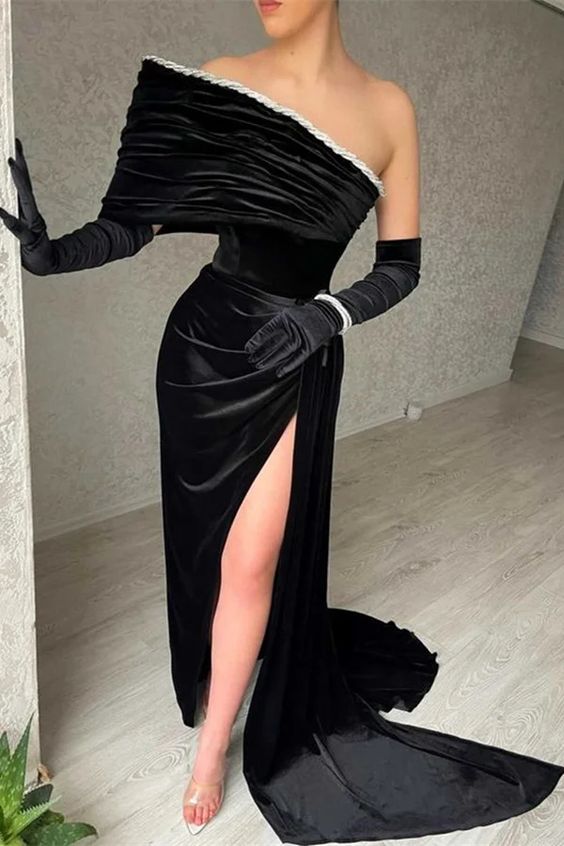 You can never go wrong with a one-shoulder black velvet maxi dress, especially when it has matching velvet gloves!
This takes 80's glam and modernizes it to create a jaw-dropping look that was made for prom.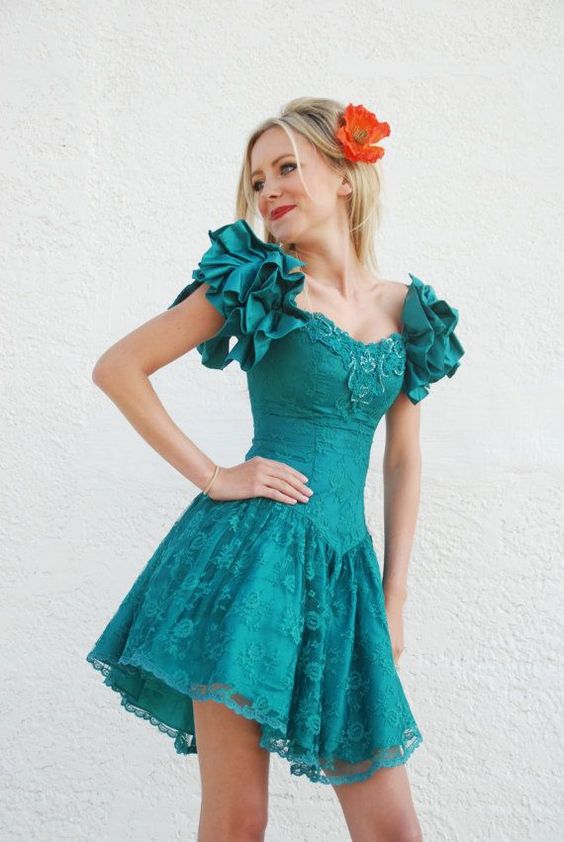 Easy, breezy, beautiful. Three words to describe this look.
This effortless lace teal mini is easily one of our favorite 80s prom dress ideas.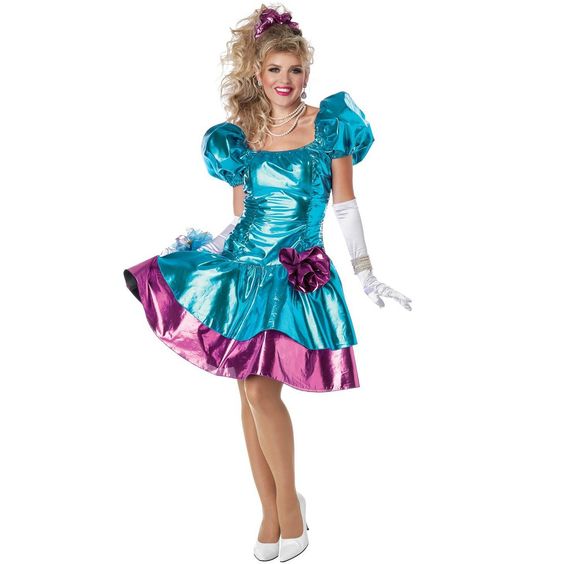 If you're looking for an affordable 80's costume dress for an upcoming party, just know that we've got you covered.
This $65 metallic costume dress from Target is a fun and easy purchase for any girl.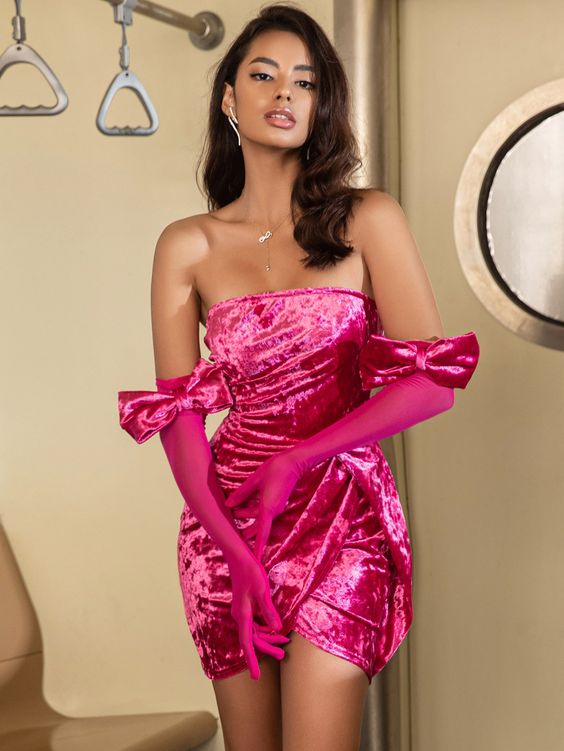 If you're looking for a sexier 80s prom dress idea for an upcoming party, then let us introduce you to this little number.
For only $20 you can get this fun and sexy velvet mini dress with matching gloves.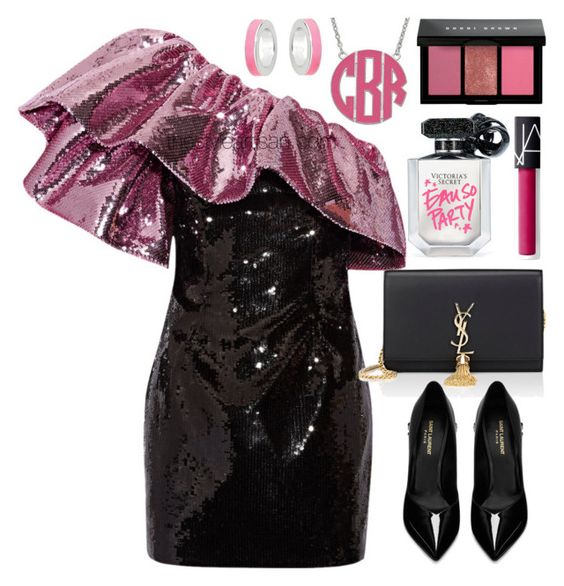 We're living for the one-shoulder 80's moment, especially when you pair it with these pieces.
For any party or prom, use this as your 80's outfit inspiration guide.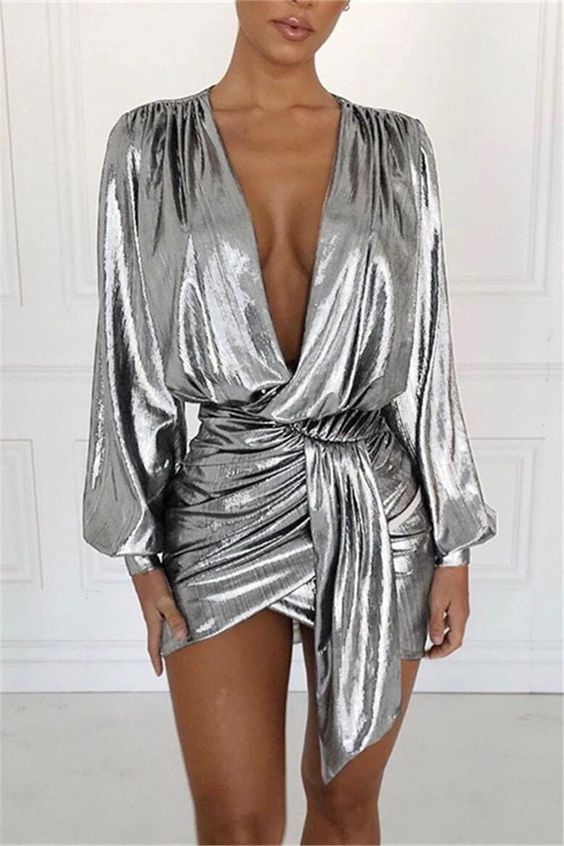 If you want to channel an 80s outfit for a themed party or prom, but don't want to go all out on a dress you'll never wear again, try something like this!
Not only is this metallic silver dress a great option for an 80's theme, but it can be reused for other parties and still look fantastic.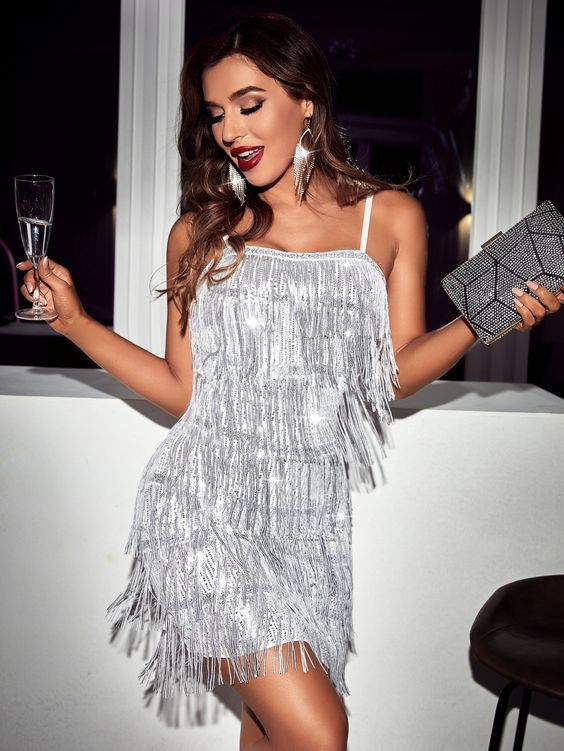 A little bit of 80's glammed mixed with a 20's flapper vibe, that's what you get with this dress.
A stunning, photo worthy dress that won't disappoint!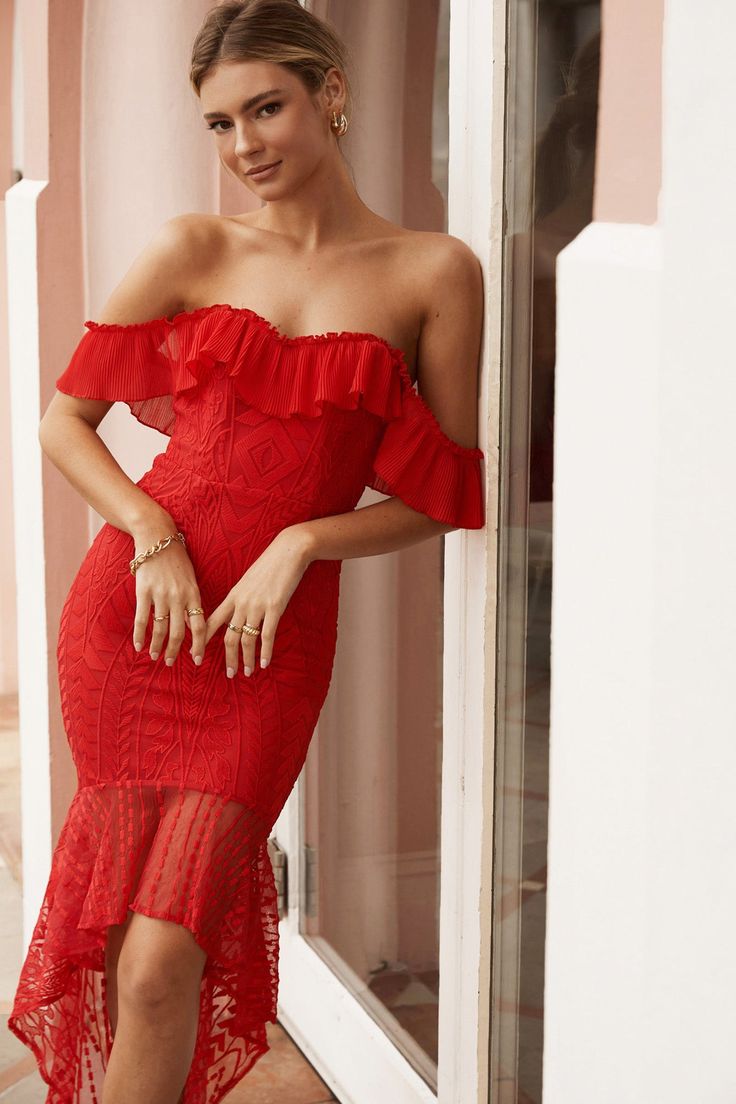 From the vibrant red color to the puffed skirt, this dress screams modern 80s.
Although on the pricier end, you can use this as inspiration the next time you go online shopping for a more affordable 80s prom dress.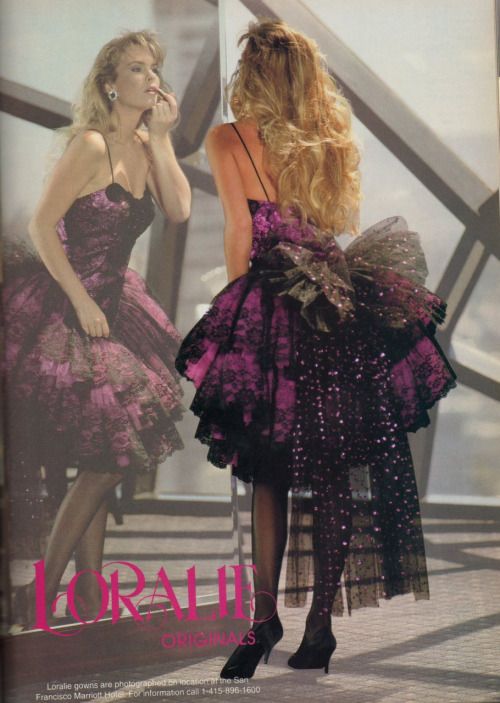 It started in the 80s and made its way all throughout the 90s, and that's the giant bow trend.
This style of dress is a classic throwback for any themed party or prom.
Hopefully you've found your favorite 80s dress for prom after reading this post!
If you have any comments, questions, or suggestions leave them down below. Thanks for reading!