Want to rock that skater guy style and actually look good? Here are 15 skater outfits for guys that are stylish and practical!
From oversized to fresh fits, you'll be sure to find a skater outfit that you can rock anywhere.
Let's dive in!
Oversized Fit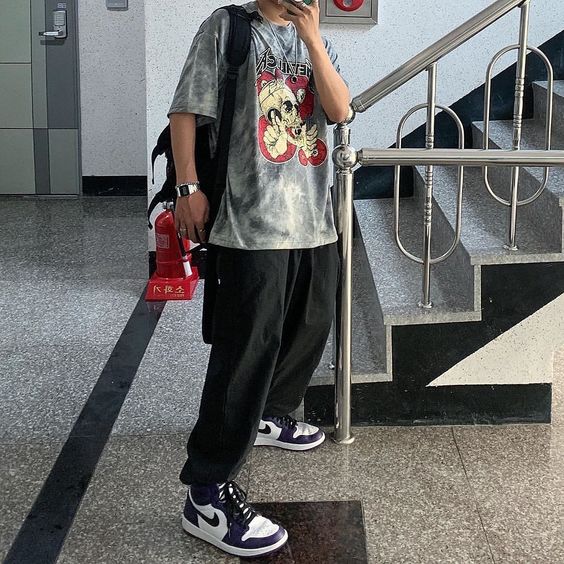 A simple and casual way to put together a skater outfit is by simply wearing everything oversized.
An oversized graphic tee on top of baggy cargo pants makes for the perfect outfit for anyone going for the skater look.
And the best part is that you can easily thrift all of this at your local thrift store, or get them for cheap at a Hot Topic, Walmart, or Amazon.
Graphic Hoodie & Cargo Pants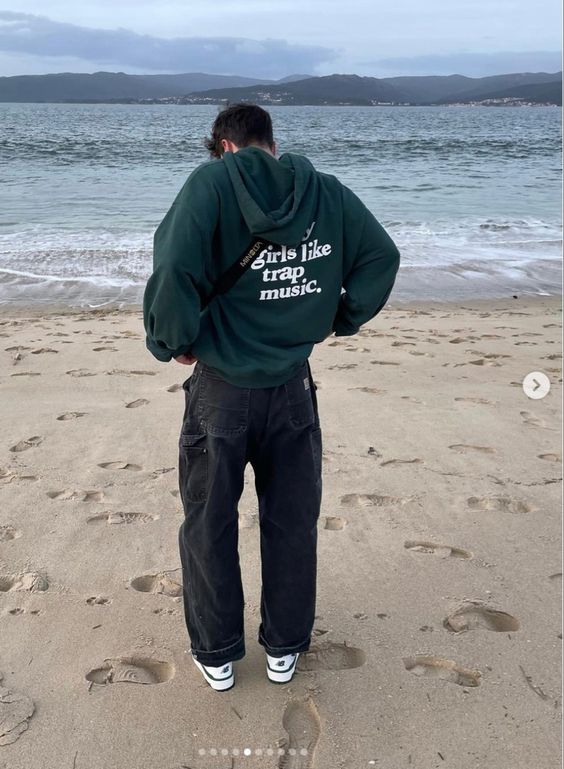 A graphic hoodie and baggy cargo pants makes for one of the best skater outfits for guys.
The combination of graphic hoodie and cargo pants creates a casual, trendy, and stylish skater fit that instantly makes you the cool guy at school.
Bonus points if you keep it in a coordinating color scheme.
Hipster Turtleneck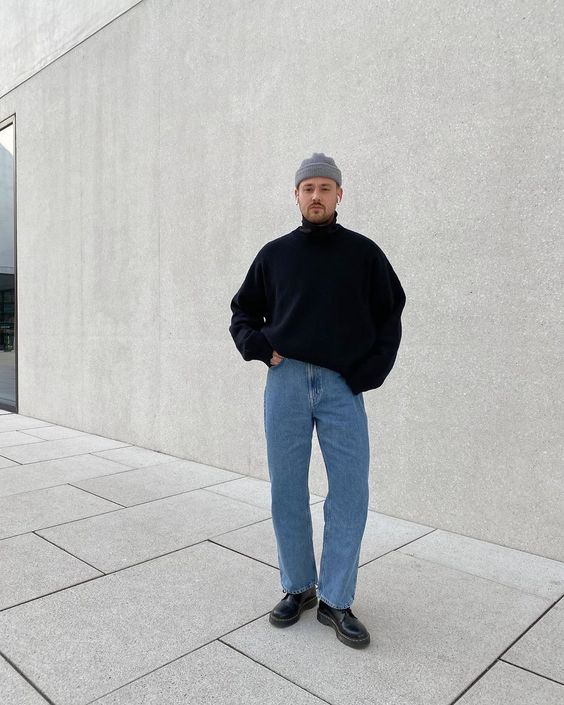 If you want a skater look that also borders on hipster, you're going to want to get yourself a simple black turtleneck sweater and denim jeans.
This look may have come straight from The Rock in the 90's but it's not going anywhere anytime soon.
In fact, this is one of our favorite stylish hipster trends to wear this winter.
Related Post: 40 Best Outfits for Teenage Guys
Graphic Knit Sweater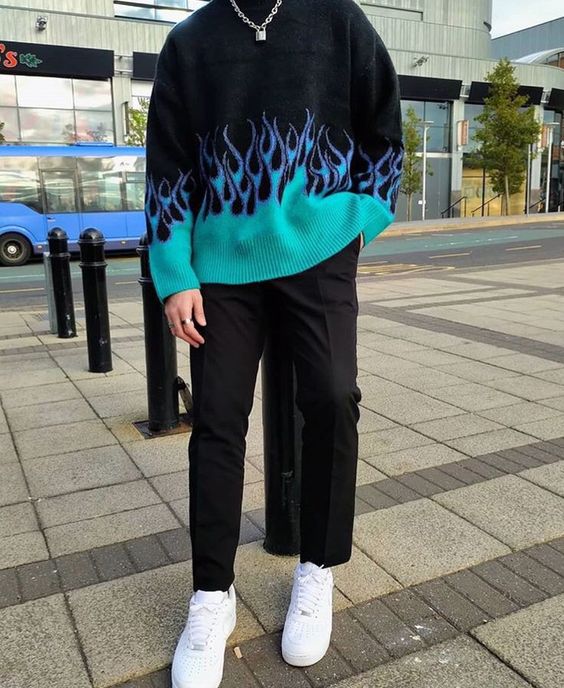 Sweaters don't have to be boring, they can be cool, trendy, and stylish in a way that fits your aesthetic.
So the next time you want a skater guy outfit that's different from the others, try finding a unique graphic sweater online or at your local thrift store.
Neutral Colors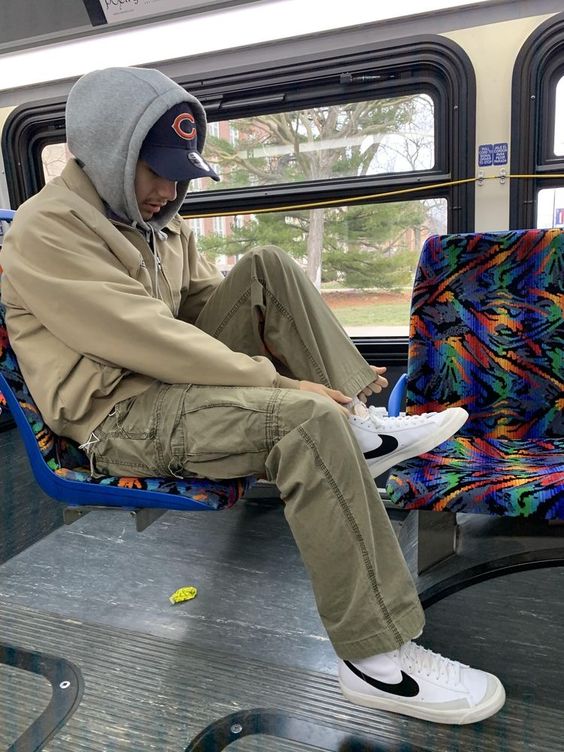 Skater style is all about taking simple pieces of clothing, and wearing them in a way that makes you look effortlessly cool, like this.
A neutral outfit is easy to put together and the quintessential look for all skater inspired style.
So next time you're figuring out what skater outfit to wear for guys, try opting for a neutral colored fit from head to toe.
Carhartt Pants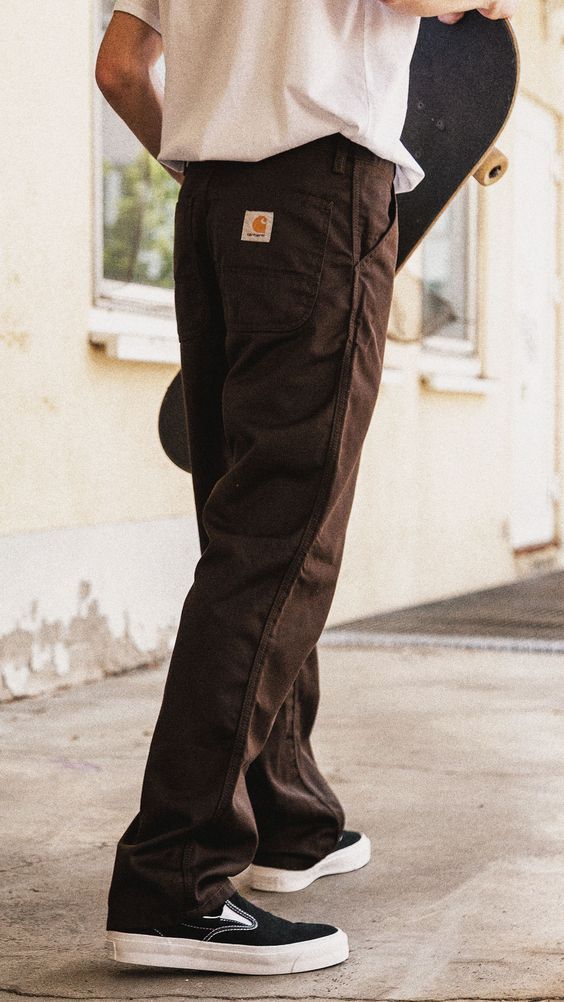 Nothing screams skater outfit for guys more than the Carhartt Pants.
Carhartt was made with skater style in mind, with fashion pieces that are oversized, trendy, and durable.
Carhartt pants are perfectly paired with any simple cotton tee and your favorite worn in sneakers.
Skater Accessories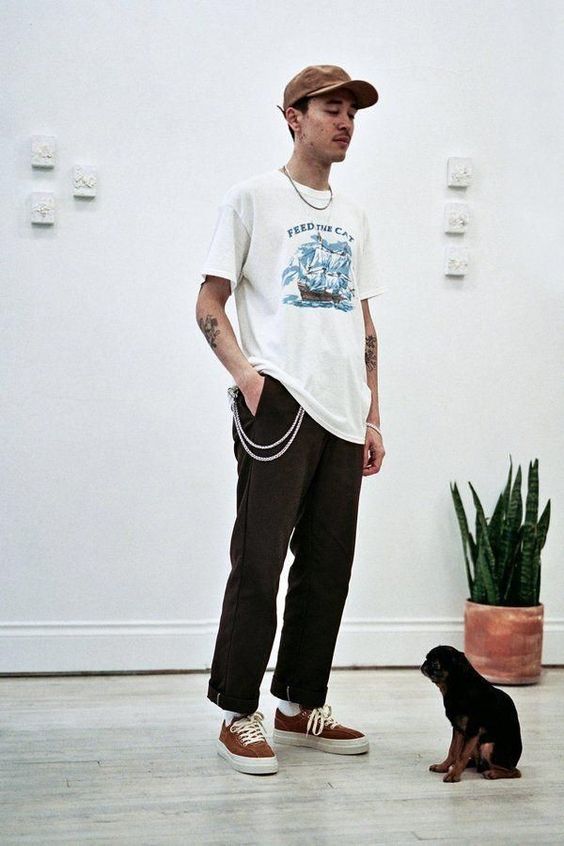 The best way to get that skater style outfit that many guys don't think of is by adding the quintessential skater accessories.
Think about adding worn in baseball hats and wallet chains to your fit.
These accessories help elevate your look into a trendy and stylish skater inspired outfit without breaking your bank.
So don't just think of your clothing as a way to get that skater style, remember the accessories too.
Related Post: 60 Best Hairstyles for Teenage Guys
White High Socks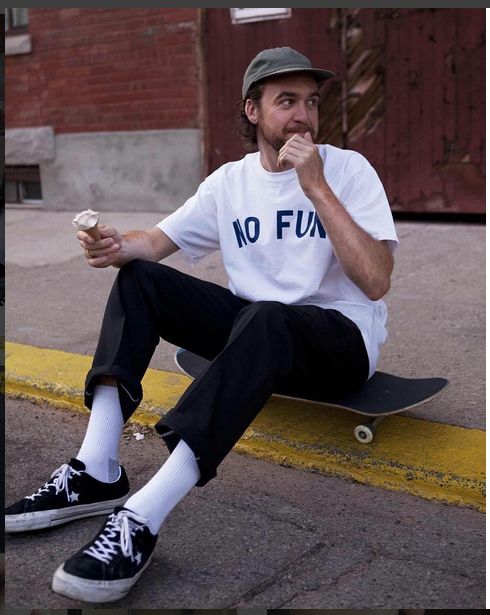 No skater outfits for guys would be complete without this one piece of clothing: the white high socks.
These socks easily make your outfit go from normal guy to skater guy in seconds.
Pair these with your loose fitting denim jeans or cargo pants and get that trendy and stylish skater fit you've been looking for.
Supreme Hoodie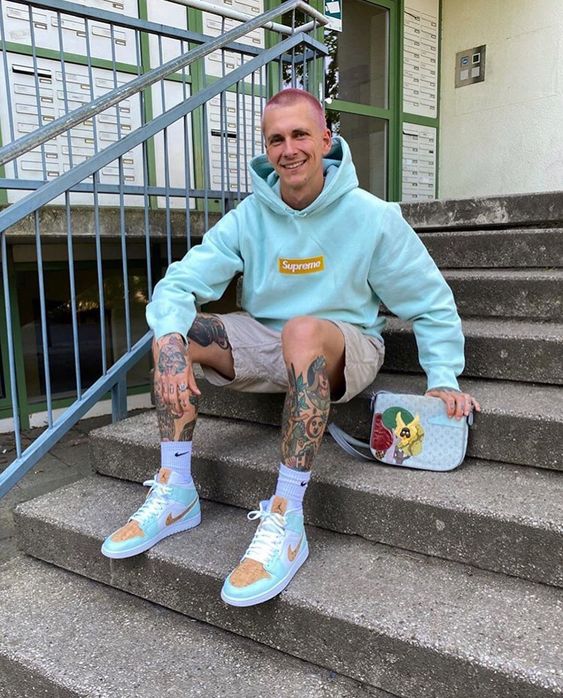 If you're looking for a more elevated skater brand that has tons of street creds, then look no further than Supreme.
Supreme was made by the skaters, for the skaters, and brings you top notch trendy skater fashion, for a bit of an elevated price.
But here's the thing, their hoodies are totally worth the hype. Wear it and you'll feel like the coolest guy in school.
The Fanny Pack
Fanny packs are not just for the girls, they're for the skaters and the hipsters.
Fanny packs are a great way to make your style more "street" style and get the skater creds you're looking for. Plus they make carrying around your stuff so much easier.
You can find fanny packs at Walmart, Amazon, H&M, or even Target.
Related Post: 15 Popular Jeans for Teenage Guys
Nike Everything
Nike doesn't just have to be for your shoes, you can sport Nike on tees, shorts, hoodies, and more.
It's one of the brands that will never go out of style and will always leave you looking trendy and cool.
So when you're putting together the perfect skater outfit, don't be afraid to layer on the Nike.
Dickies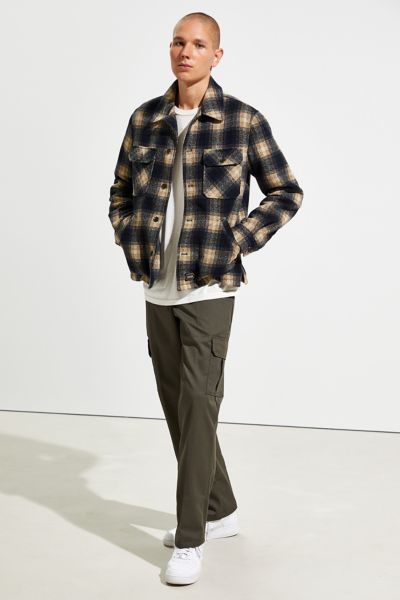 Nothing says skater outfit more than the tried and true Dickies pants.
You'll see skaters rocking their dickies no matter where you are because they're trendy, durable, and super comfortable.
So get yourself a few pairs of dickies and start pairing them with all of your favorite graphic tees to create the skater boy outfit you've been looking for.
Carpenter Jeans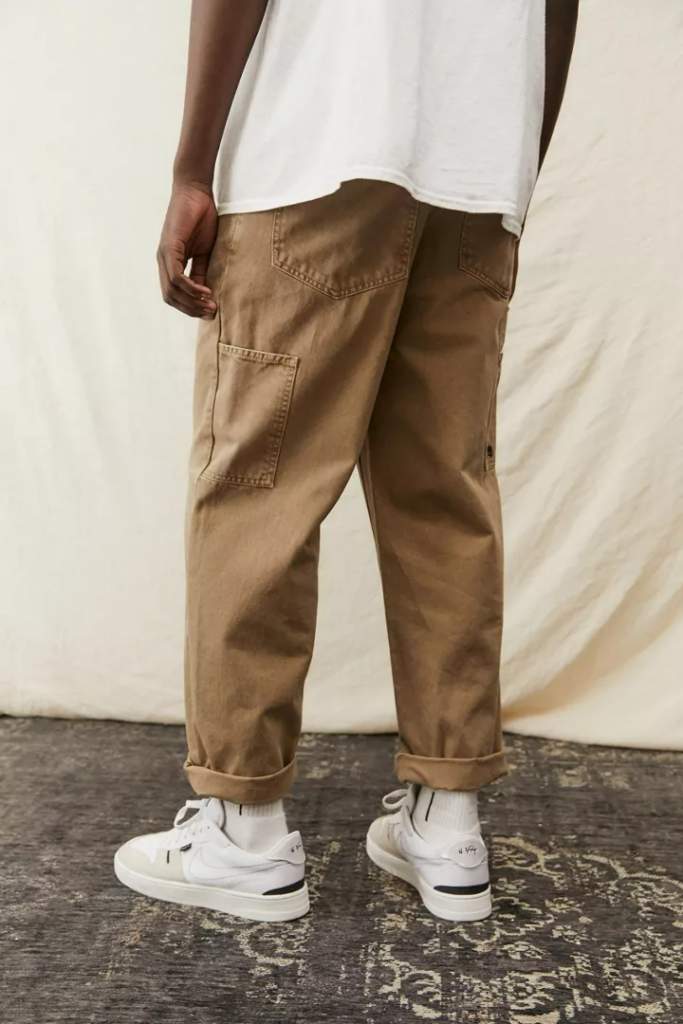 Another great addition to your pants collection if you're looking for stylish skater outfits for guys is the popular Carpenter Jean.
These jeans can be worn with almost anything and immediately give you the cool guy skater look you've been going for.
Not only are they comfortable, but they're durable so you can wear them whether you're at school, or at the skatepark.
The Black Beanie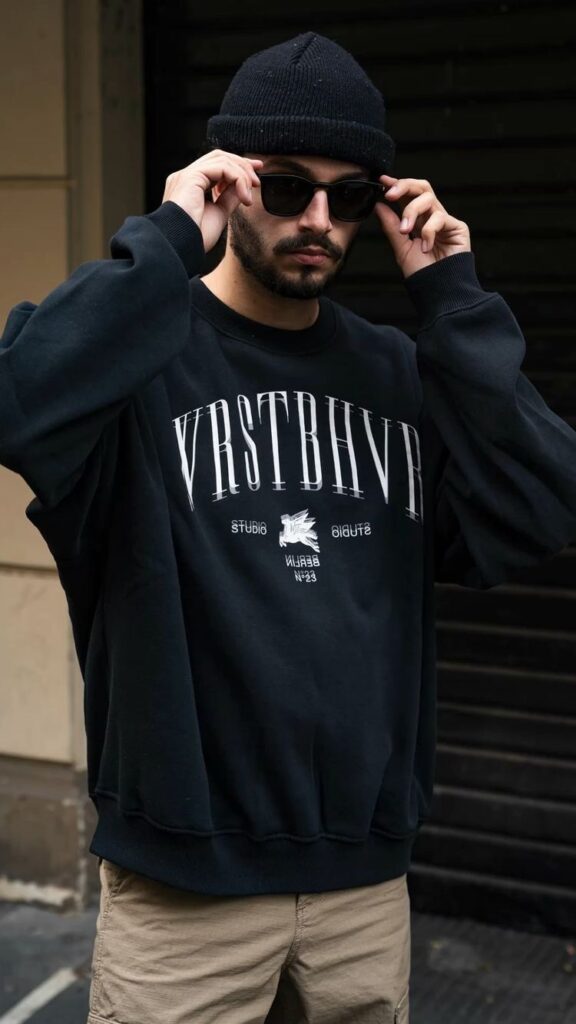 If you really want to nail the skater outfit for guys then you have to add in a black beanie to your outfit.
A black beanie, especially if it's rolled, is the iconic look that brings you the skater outfit you've been looking for.
We recommend pairing it with the Old School Vans and a black hoodie for an outfit you're going to love.
Related Post: 15 Popular Shoes for Teenage Guys
Cuffed Pants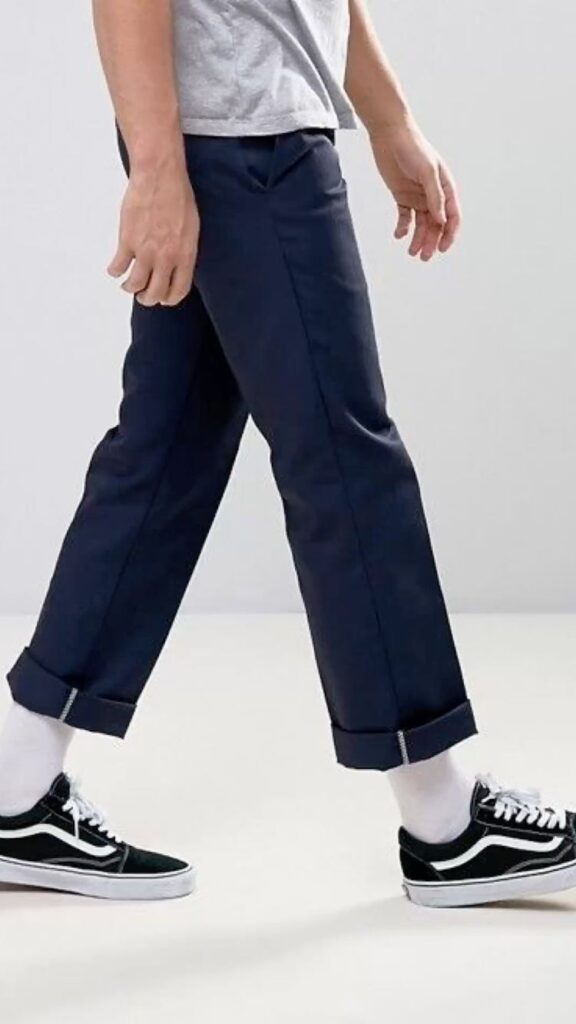 You can't get the skater look without your pants being at least 3 inches too short.
Whether you're cuffing them yourself, which we highly recommend doing to all your denim jeans, or getting them already cutoff, this is the look you have to be sporting to rock the skater guy outfit.
This look is trendy, stylish, and makes you look like the coolest guy in school.
Hopefully you've found your favorite skater outfits for guys in this post!
If you have any comments, questions, or suggestions leave them down below. Thanks for reading!