Want the perfect shadow box inspiration for your graduation photos? Check out the 25 best graduation frame ideas to copy this year!
These ideas will include shadow boxes, DIY frames, and personalized frames.
Whether you're looking for a frame to show off your graduation pictures, hang your tassel, present your diploma, or decorate your graduation cap, you'll be sure to find an idea that matches your taste!
Need a quick frame or shadow box for your grad photos? Check out our favorite graduation frames on Amazon.
Let's dive in!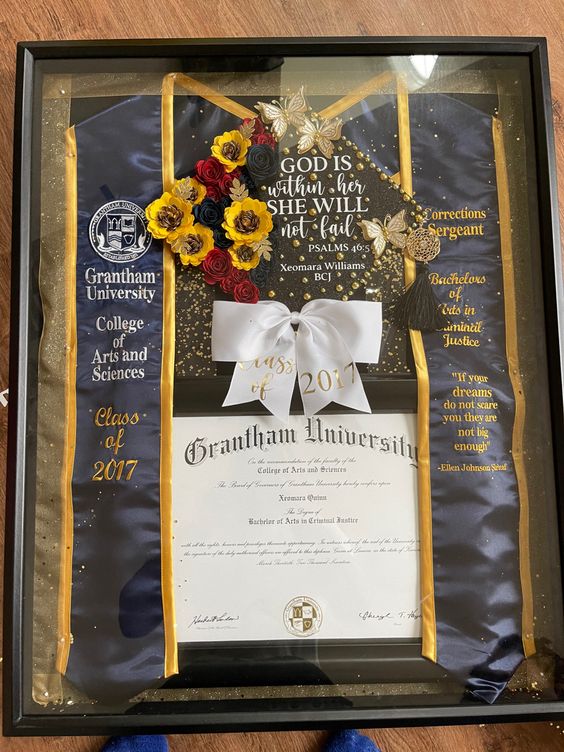 A graduation frame isn't complete without your diploma, cap, and stole.
And what better way to frame this all than a classic black shadow box?
Shadow boxes will be your best frame option for all graduation keepsakes.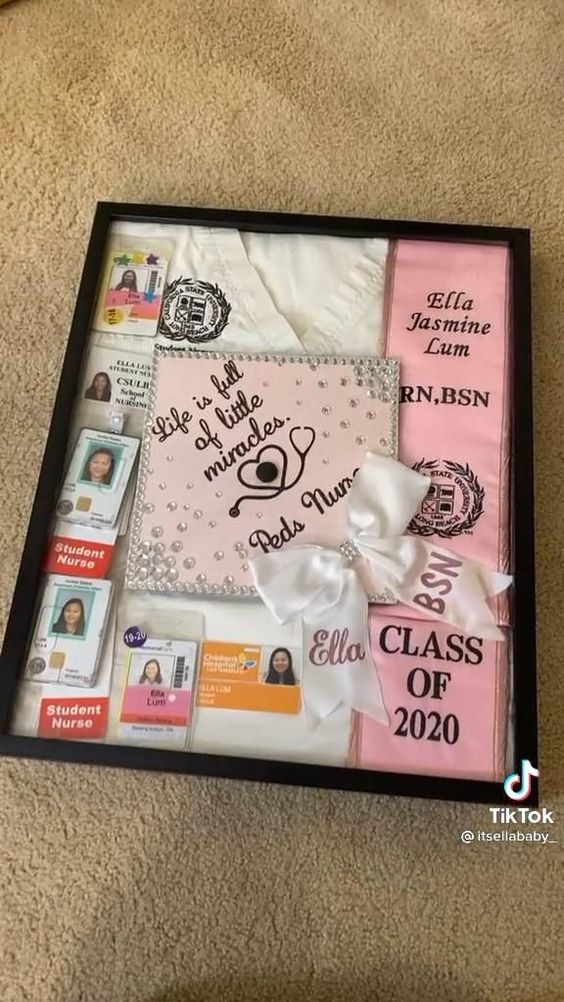 Each major is different and has unique components, like badges and ID cards.
Create a more personalized graduation frame that includes all of those unique keepsakes.
This is one of the best graduation frame ideas for nursing majors to make use of their scrubs and badges in a special way.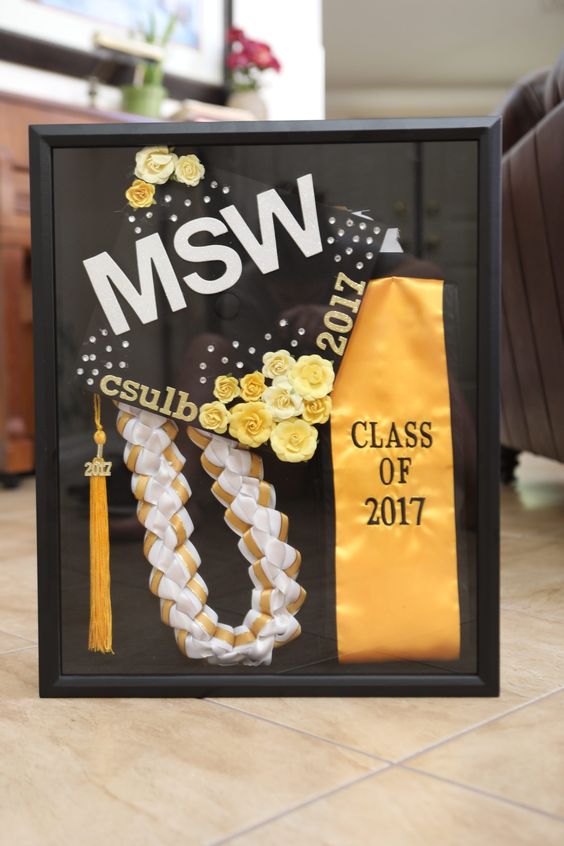 This simple DIY shadow box makes for the perfect graduation frame for all college or high school graduates.
All you need is your cap, stole, and a graduation lei, or you can even add in your diploma!
Related Post: 25 Amazing Photo Booth Graduation Ideas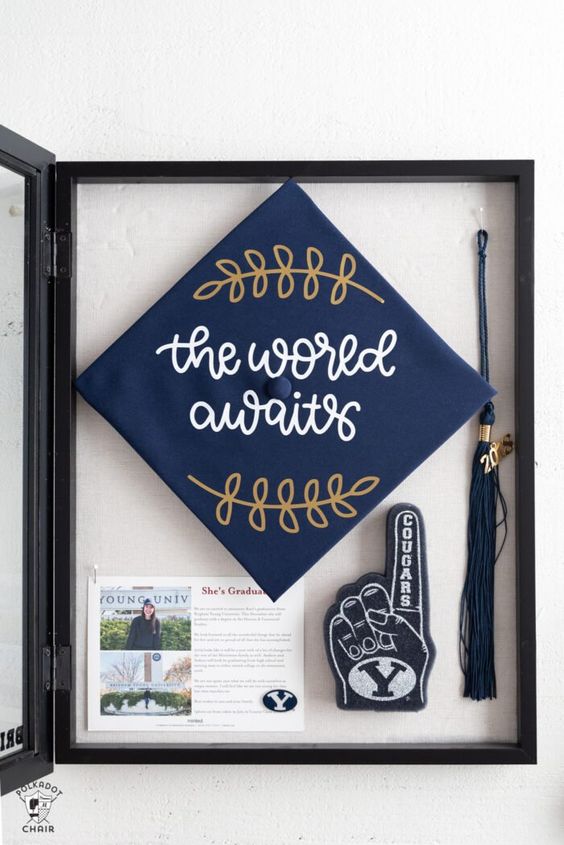 Floating picture frames help give your graduation elements a cool floating effect that you can hang virtually anywhere.
These frames really help make your cap, tassel, and other keepsakes pop without drowning them out on a dark background.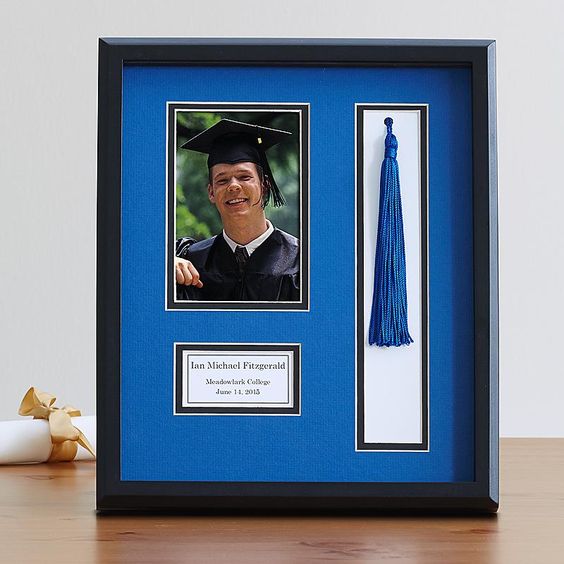 Whether you're graduating college or high school, getting a tassel is one of the coolest parts about graduating.
Tassels are unique to your school and are perfect for pairing alongside your photo inside your graduation frame.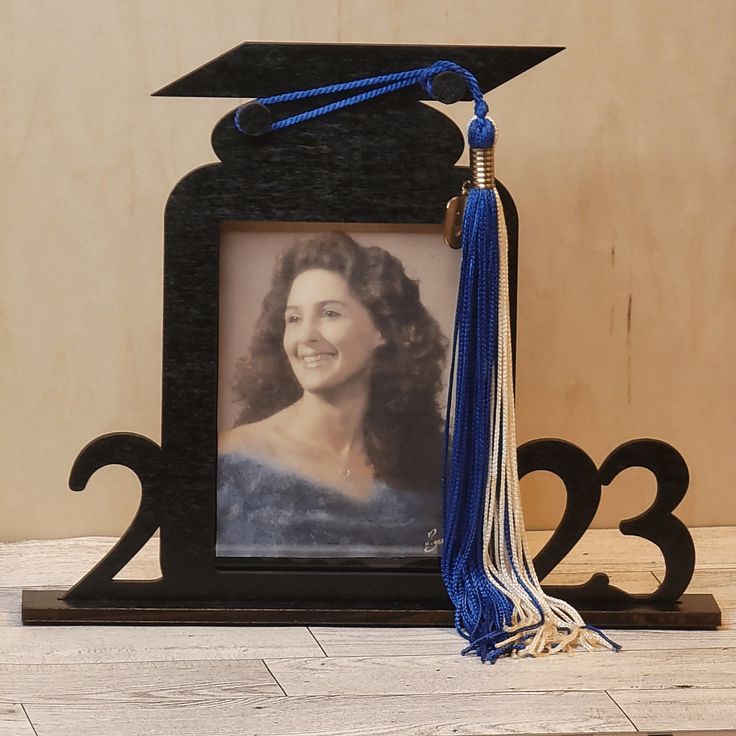 If you're looking for a fun and unique graduation frame idea, then we've found the one for you!
This 3D frame brings your photo to life by letting you hang the tassel on the cap cutout.
This has to be one of the best graduation frame ideas we've ever seen!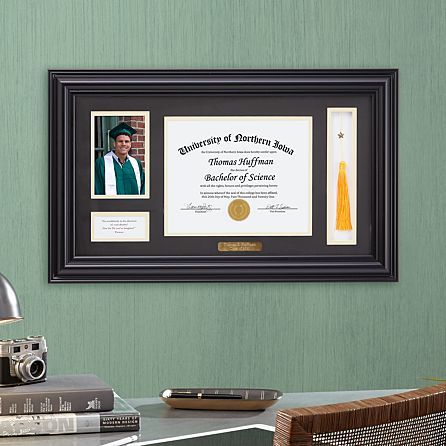 Keep your diploma, photo, and tassel organized with this graduation photo frame idea.
We love how this frame keeps all of your elements organized for an overall clean and sophisticated look.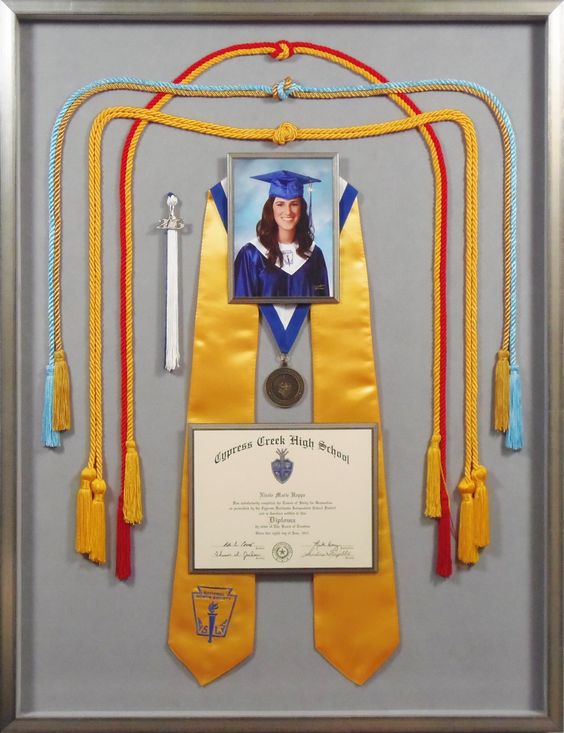 Depending on your college major or graduation status, ropes can mean a big thing!
If you're lucky enough to get ropes, use this graduation frame idea to keep them organized and on display.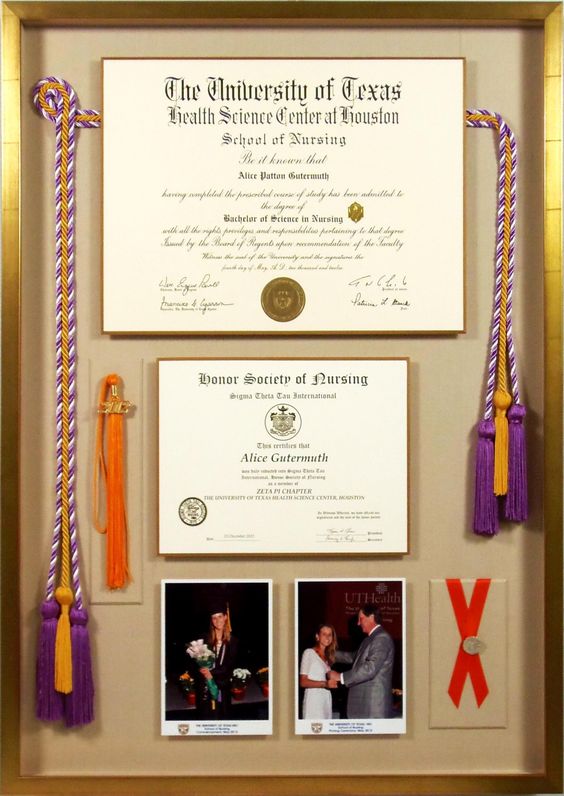 Most of us only get one diploma when we graduate, but some lucky graduates get two!
If you have multiple diplomas or certificates you want to display, this shadow box is a great graduation frame for you.
You can even add in ropes, tassels, medals, and photos of your big moment.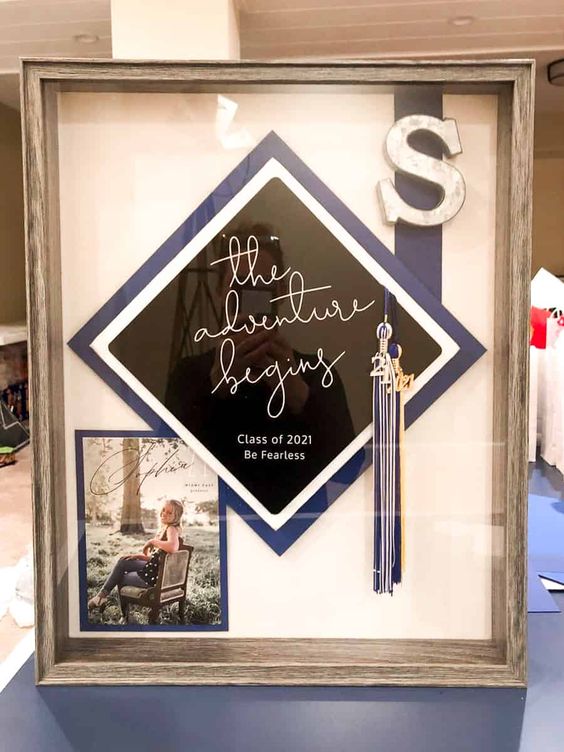 Go for a rustic look for your graduation frame with this easy DIY idea.
The wood-washed frame really makes this come to life, especially with the addition of a matching letter and grad photo.
Related Post: 25 Best Graduation Backdrop Ideas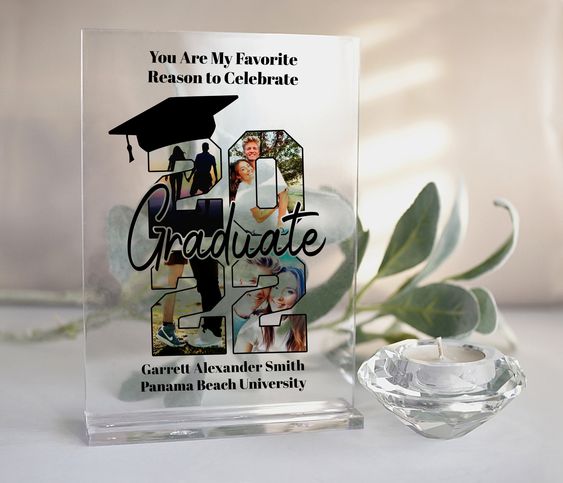 Acrylic frames are a big trend in 2023 and create the perfect addition to any desk, shelf, or dresser.
You can even personalize this frame however you want with different photos, quotes, and graduation years.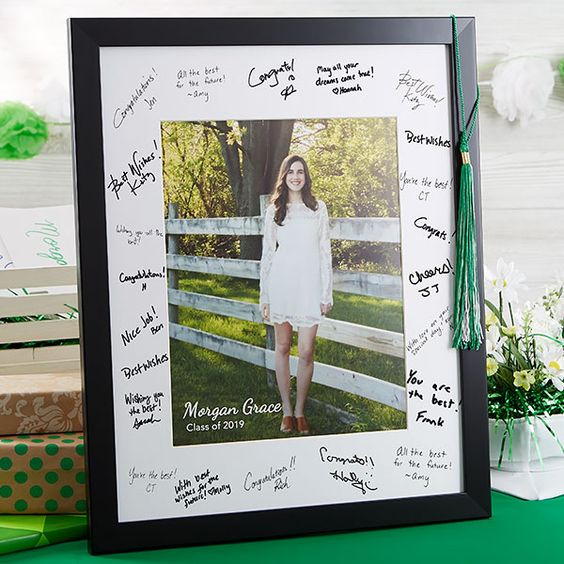 Friends and family make the world go round, so keep their memories alive with this unique graduation frame idea.
For under $50, this is definitely a frame you'll love to look back on for years to come.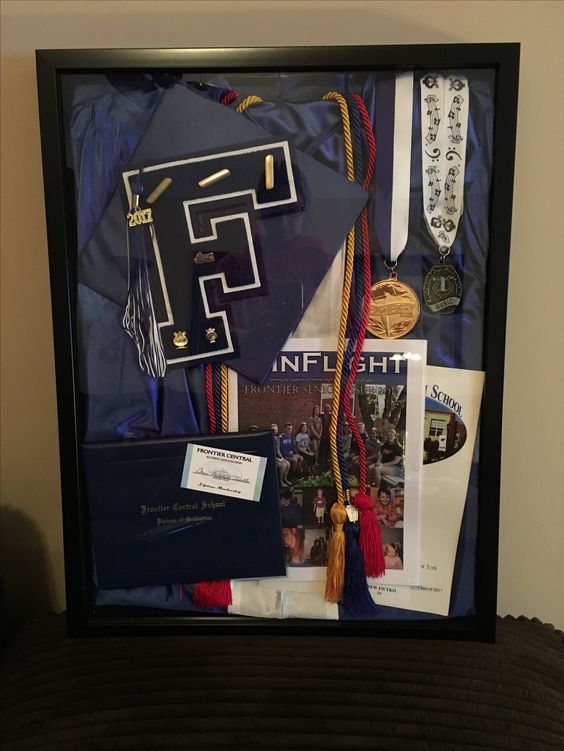 If you want to incorporate all of your graduation elements into your graduation frame, then you'll love this DIY idea.
Using your gown as the canvas in this large black shadow box, add in as many keepsakes as you can in order to create the ultimate 2023 graduation frame.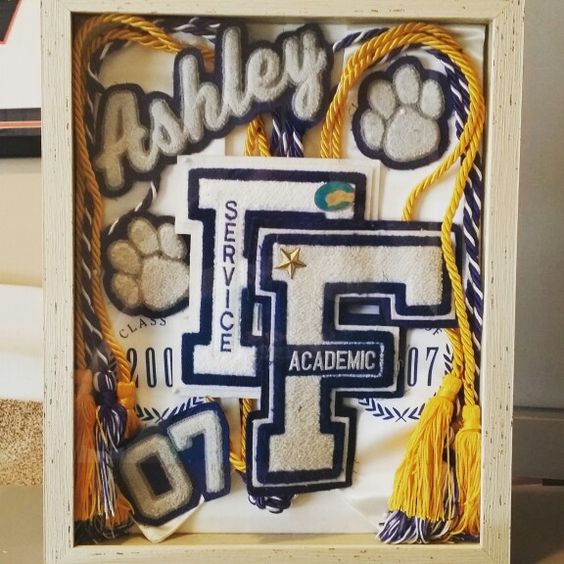 Commemorate your years of being a high school or college graduate with an athletic inspired graduation frame.
You had to put in years of hard work to earn the patches and ropes, so don't be afraid to show them all off.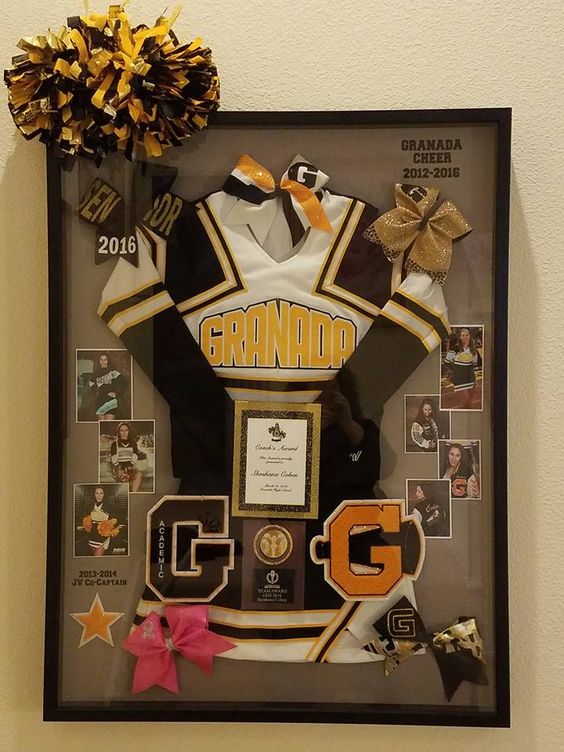 We are in awe of this incredible graduation photo frame, I mean look how large it is!
Using your cheerleading uniform, pictures, patches, and pom-poms, this frame is easily the centerpiece of any graduate's home.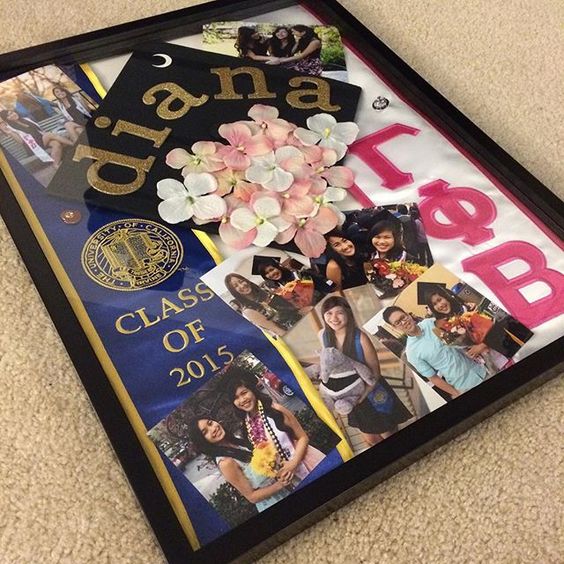 Once you graduate from a sorority, you become a sister for life.
Keep those memories alive with a sorority focused graduation frame that you and your fellow alumni sisters can look back on and cherish.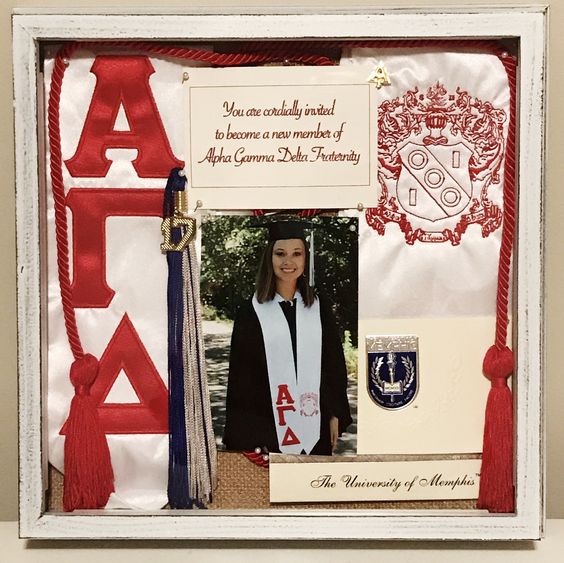 A color coordinating frame has to be one of the best graduation frame ideas for photos, hands down.
It's not easy to make everything coordinate, especially when you add in more and more items, but that's what makes this frame idea the best!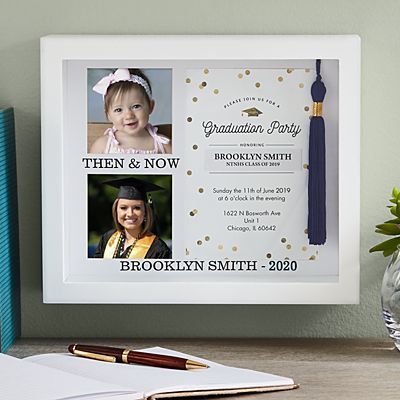 You weren't able to graduate overnight, you had to put in years, even over a decade, of hard work.
Why not appreciate all of that time with a special "then and now" graduation photo frame.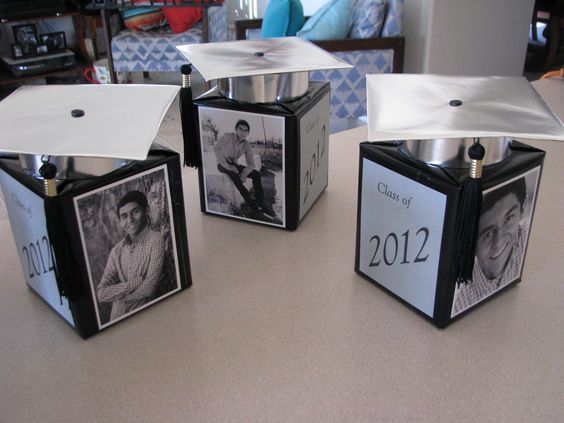 Create super unique and fun DIY frame lanterns for your graduation photos.
This DIY takes graduation frames to a whole new level of fun.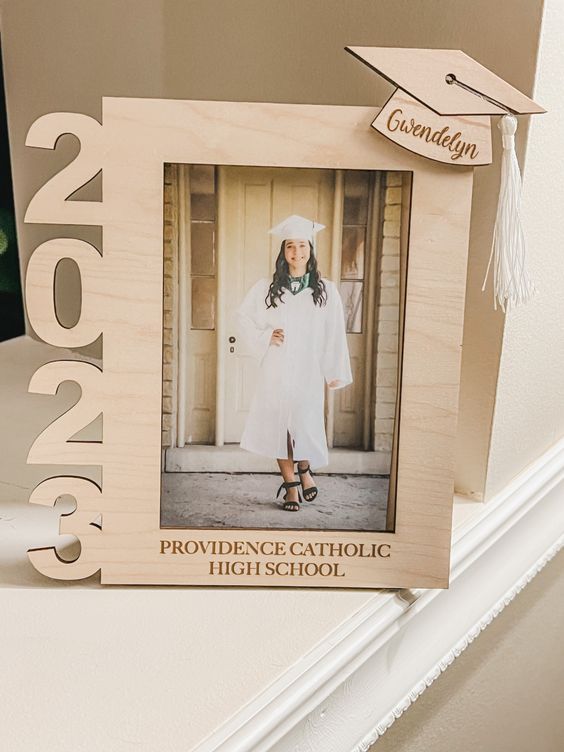 Keep things simple, but still interesting, with a custom engraved wood photo frame.
For under $30, this is one of the best graduation frames we've seen.
Related Post: 100 Best Graduation Cap Ideas Ever Made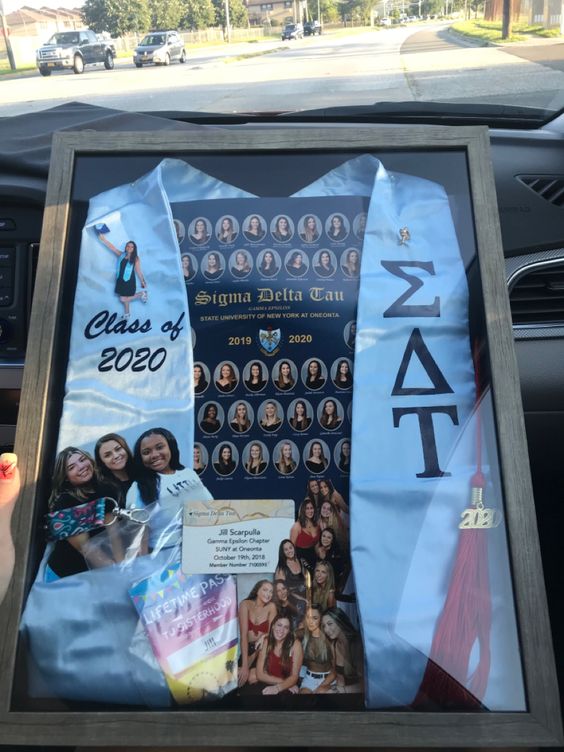 Greek life can be a big part of college, so why not commemorate it in a special way?
Using your sorority composite, stole, and tassel, you can create the perfect DIY Greek Life photo frame for your college graduation.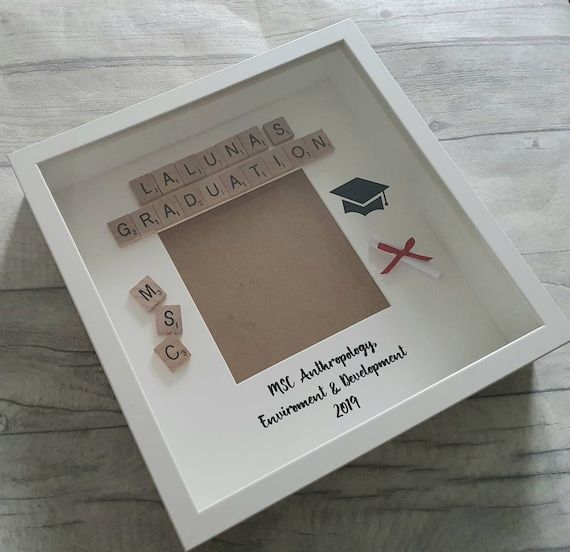 For all the game night lovers graduating high school or college, we've found the perfect photo frame for you.
At just under $30, this frame uniquely uses scrabble letters to add the perfect amount of personalization.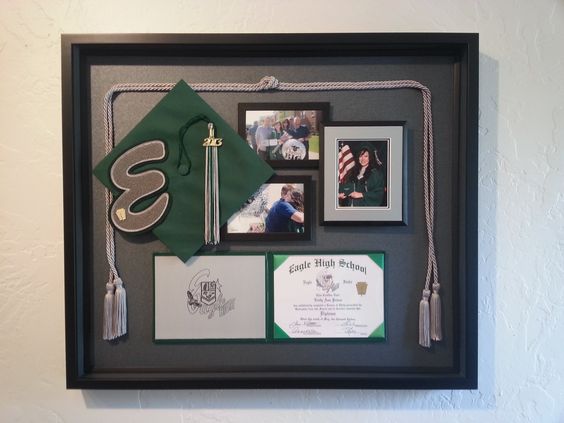 Graduation frames shouldn't ruin your home's aesthetic, if anything, they can add to it.
This stunning silver graduation frame is a great example of how you can make your graduation frame work with your aesthetic!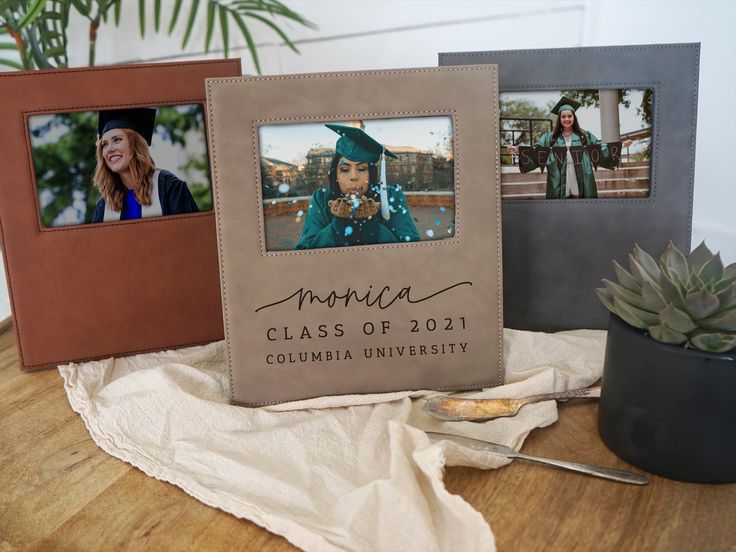 We love the look of these custom leather photo frames, especially if you have multiple graduates.
The leather's texture helps make the engraving and photos pop!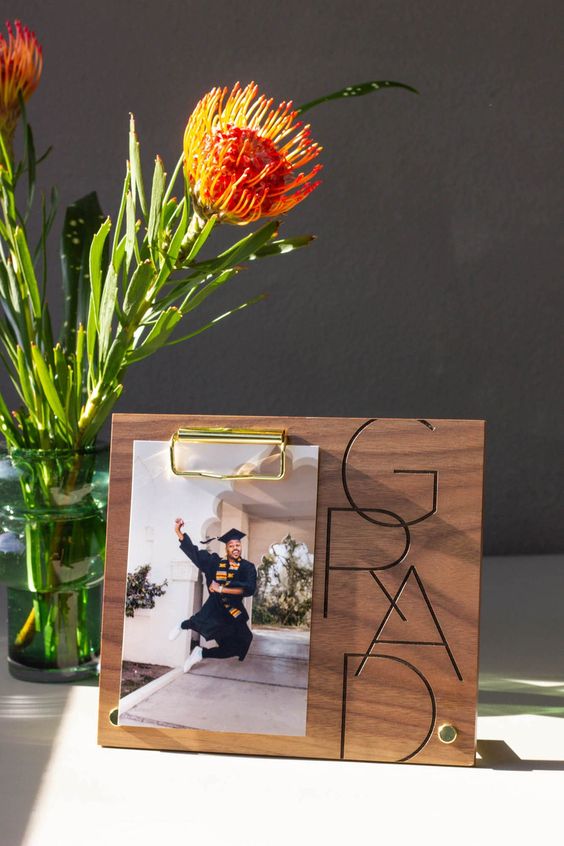 Why settle for one graduation photo when you can rotate between multiple?
This modern wood frame uses a clipboard mechanism so you can easily swap out your graduation photo.
Now, you'll never get bored of seeing it!
Hopefully you found your favorite graduation frame in this list, so you can copy it for your own photos!
Which frame are you going to try?
If you have any comments, questions, or suggestions leave them down below. Thanks for reading!