Are you a teen guy who wants to dress better, but doesn't care about all the trendy stuff? Here are 7 styling tips for teenage guys!
Clothes don't make the man' is true for many reasons — mainly you shouldn't judge someone's character based on their outward appearance. In most cases, though, first impressions do happen (involuntarily or not) and can affect how you're treated.
Unfortunately, most guys are told that caring about clothes means they're not masculine. Is this a harmful and outdated notion? Absolutely. But the fact remains that there is a whole crop of dudes out there who never thought that fashion applied to them.
We can't change why you grew up not knowing or caring about fashion, but we can provide you with some basic tips to help improve your style habits.
If you've been wearing some version of the same thing since middle school, these styling tips are for you!
Fashion and style are obviously objective — there isn't one absolute truth to anything or a hard style rule (if you think a bright orange tee covered in pugs is cool, by all means, go ahead and rock it).
But there are a few general fashion practices that you can follow if you want to look more put together, stylish, and mature.

Let's dive in!
Get the Right Fit
Have you ever seen a celebrity in a plain t-shirt and jeans and thought "why do they look 100 times better than I do when I wear that?" the answer is simple — their clothes actually fit.
This may seem obvious, but it takes a bit more effort than what you're probably used to, so listen up: Just because a shirt can go over your head does not mean it fits correctly.
Finding clothes that fit takes a couple of steps. First, you need to get measured. Either do it yourself or ask a friend or your partner to help. Make sure you write down the numbers and refer to them whenever you're buying new stuff.
Next, don't rely on the size on the tag. They can vary wildly, and you risk buying something that isn't flattering. Instead, refer to your body measurements to determine if something will fit or not.
Related Post: 10 Stylish Fall Outfits for Teenage Guys
Find Inspiration
One of the best styling tips for teenage guys is to learn from others that you're a fan of!
A lot of guys claim they 'don't know what looks good'. That's false, and here's why — we guarantee you can think of a few people who have styles that you admire. Maybe it's Ryan Gosling, or Frank Ocean, or a guy you work with.
Whoever pops into your mind proves that you can in fact recognize what looks good on other people, and therefore you do have a sense of style.
Pick elements of styles you like — unique shoes, a style of jacket, look for what calls to you.
Once you've decided on a style that you admire, you can make a mental note of different looks you want to replicate when you're shopping. It's like hiring your own personal shopper without spending all the money.
Solid Neutrals
If you want to sharpen your look, an easy place to start is with solid, neutral colors.
Stick with shades of white, black, grey, navy, khaki, olive, and brown and you'll immediately look more put together. That's because neutral colors match on their own, meaning whatever you throw on in the morning will look good with minimal effort.
Loud patterns and colors are much harder to work with, especially if you don't have an eye for this kind of stuff.
Wear neutral and solid colored clothing to guarantee a refined and classic outfit everyday.

Related Post: 6 Wardrobe Essentials Every Man Needs
Ditch Old Tees
This leads us into our next tip — ditch the old shirts. Most guys have drawers filled with free t-shirts they got at a 5K ten years ago.
That's great for doing housework or exercise, but wearing old t-shirts everyday can look sloppy and juvenile.
That's not to say there are no stylish print or graphic shirts out there. A good rule of thumb is to stick with high-quality graphic tees, not those from big box stores.

Buy an Analog Watch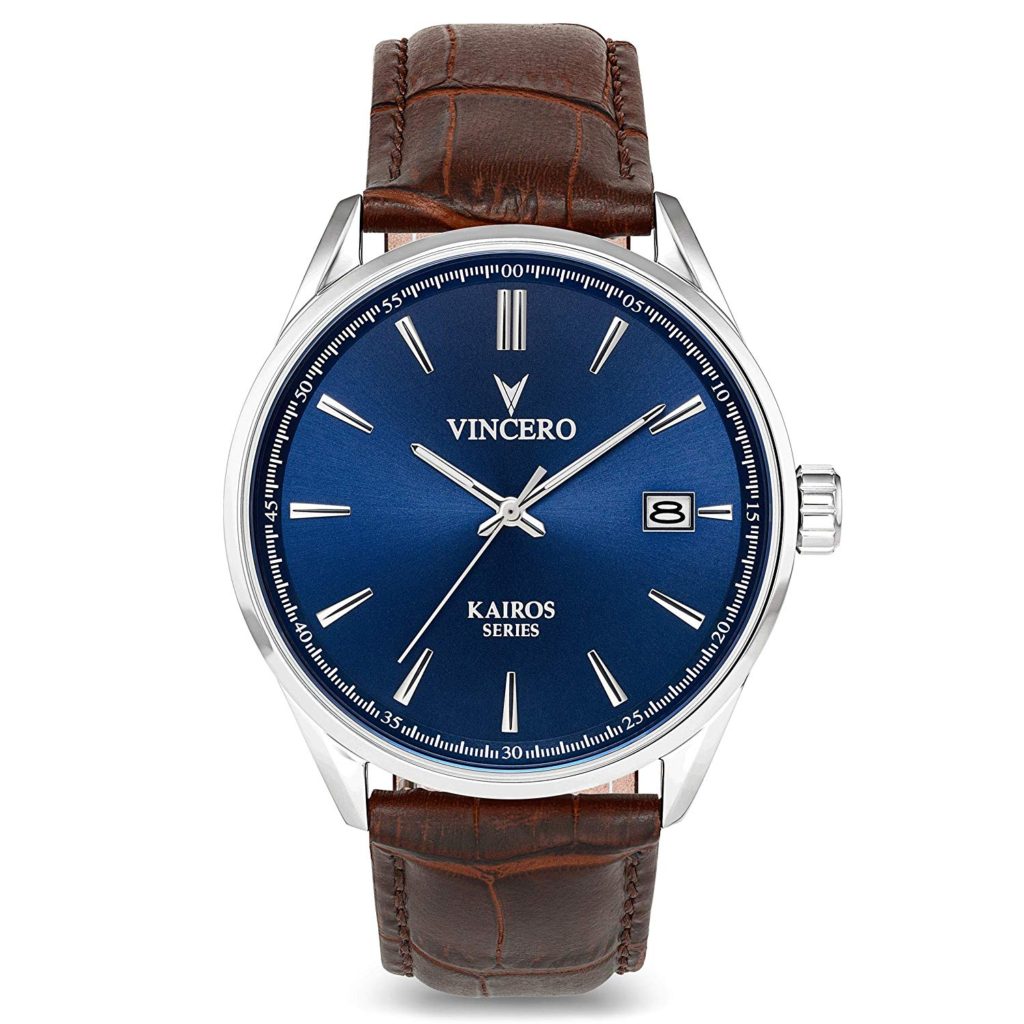 One of the biggest styling tips for teenage guys to enhance any look is by wearing a classic, simple, analog watch.
Invest in something not too flashy, so it can be worn with most outfits. If you're thinking "why would I need to wear a watch when I have a phone that tells me the time", we're going to stop you right there.
Yes, your phone tells you the time. But a watch is a fashionable accessory that symbolizes a lot to the world and can elevate your presence. Your phone can't do that.
Watches can turn any casual look into a professional one. They tell the world that you're sophisticated and they won't go out of style.

Related Post: 6 Shoes Every Teenage Guy Should Have
Limit the Accessories
Accessories can be confusing, but the general rule of thumb here is 'less is more'. They should add to an outfit, not distract from one.
Going out everyday with a hat on, bracelets, a scarf, and sunglasses means you're doing too much.
If you wear accessories out of necessity, like it's cold out, then absolutely keep doing what you're doing. However, if you're just throwing things on carelessly, you need to stop and think to yourself 'do these all work together?'. Chances are they're overwhelming your look.
If you're an accessory addict, consider taking one (or two) off before you leave your home every day. You will look way more polished without them.
Of course, if you don't wear accessories at all, consider trying out a bracelet or necklace to get started!
Take Care of Your Clothes
Please take care of your stuff. If your floor is treated like your closet and your dirty laundry hamper, then we've got a problem here.
An important part of dressing better is valuing the clothes you're wearing. Wear them, wash them frequently, and hang them up afterwards.
The point is, looking after your stuff will pay off in the long run. If you buy nice pieces of clothing, treat them with care. Don't continue to wear things that have stains on them, or are covered in holes.
We're not suggesting that you need to turn into a total neat freak. But how you treat your clothes is a reflection of how you take care of yourself to the world.
You don't need to read GQ everyday to dress stylishly. Finding clothes that fit, dressing in neutral tones, and taking care of your stuff are all timeless rules of fashion that can be applied at any point.
If you genuinely love loud patterns and colors, don't limit yourself. The most important rule is to wear what you love and what makes you happy.
Hopefully these 7 styling tips for teenage guys have helped you dress better without having to try too hard!
If you have any comments, questions, or suggestions leave them down below. Thanks for reading!