Don't know what to wear to a college sports game? Here are 25 perfect college game day outfit ideas for girls to try in 2023!
Whether you're going to a football, basketball, or volleyball game, you'll be sure to find an outfit idea that fits the event.
Plus, we've even included some outfits that you can wear to match with friends and support your college team together!
Let's dive into these game day outfits!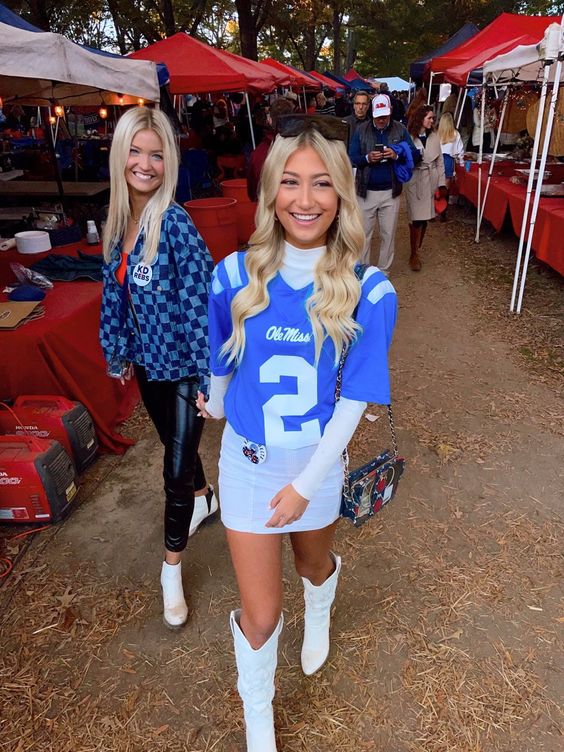 The perfect college game day outfit consists of color coordinating, layers, and of course, a jersey.
Layer your college jersey on top of a color coordinating long sleeve, skirt, and cowboy boots for an Instagram worthy look.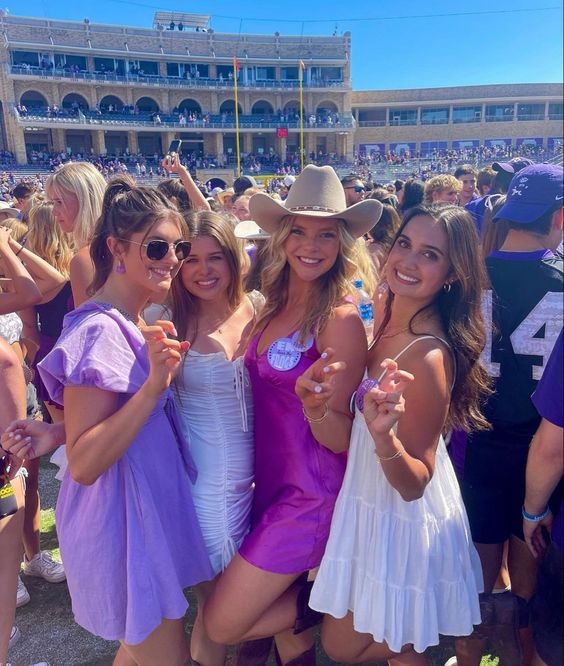 Want to look effortlessly cute with your college football game day outfit?
Throw on a cute dress in your school colors, whether it be purple, orange, or red, and in seconds you have the perfect outfit.
Related Post: Sorority Rush Outfits for Every Round of Recruitment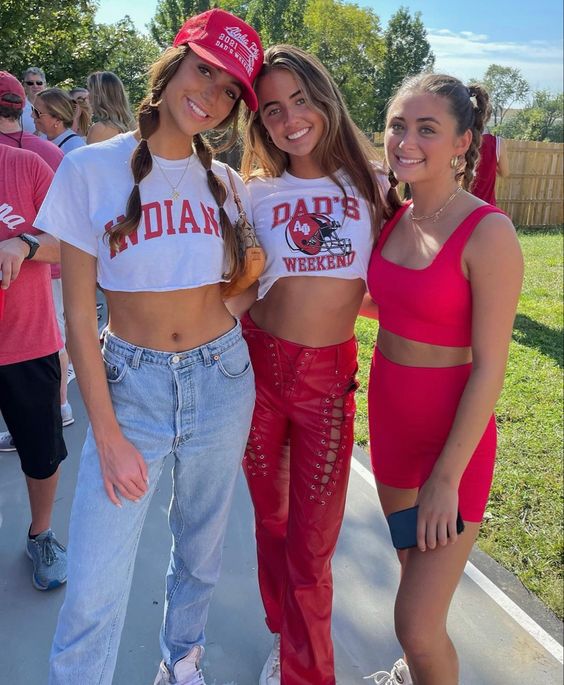 Nothing says game day more than repping your school pride with a college tee-shirt, but you have to make it cropped.
A college crop top is one of the best college game day outfit ideas for girls to wear. Especially during the summer time!
Cutting or tucking in your college tee-shirt is an easy way to make your college game day outfit that much trendier.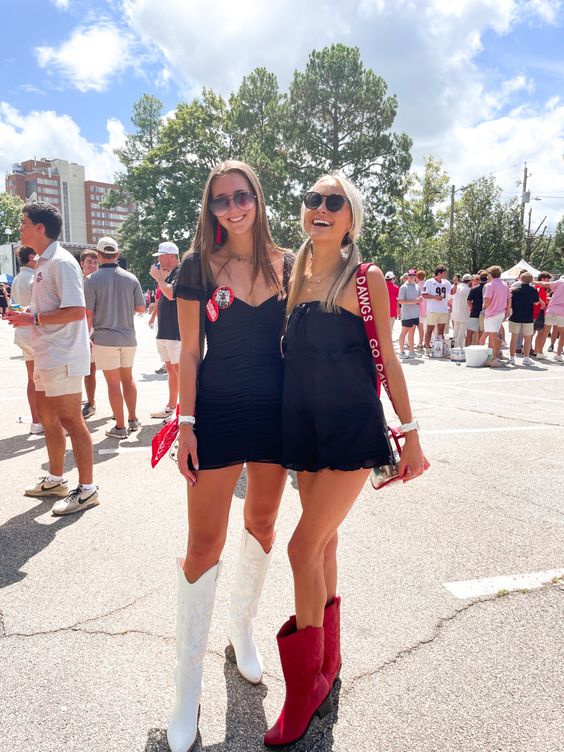 A little black dress is perfect for any occasion, even for a college game day.
Just pair a casual LBD with your school pride colored cowboy boots and you'll be ready for the game in no-time.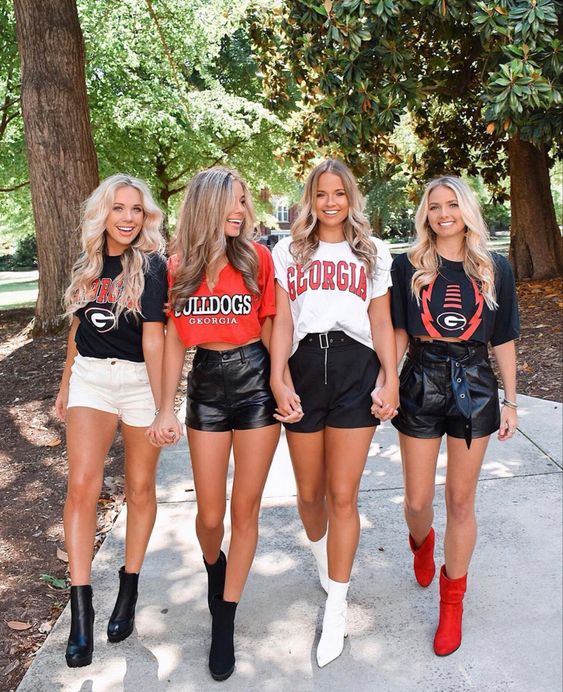 Grab your best friends and coordinate a group look for your next college game day outfit idea.
We love the look of the college tee-shirt paired with shorts and ankle boots! Plus each girl is coordinating, but has her own look.
This outfit is 10/10, perfect.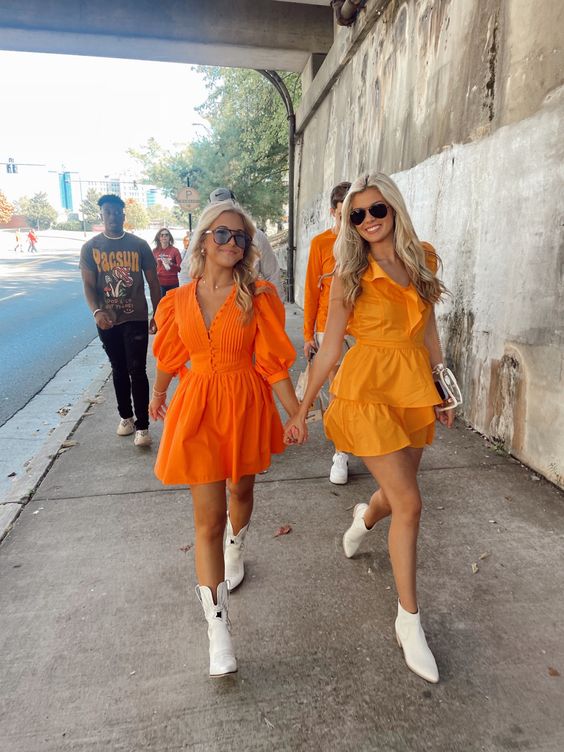 If it's one of the first game days of the college season, then you know it's going to be a hot one.
Grab a bright colored sundress in your school colors and pair it with white ankle boots for a game day outfit idea everyone will love!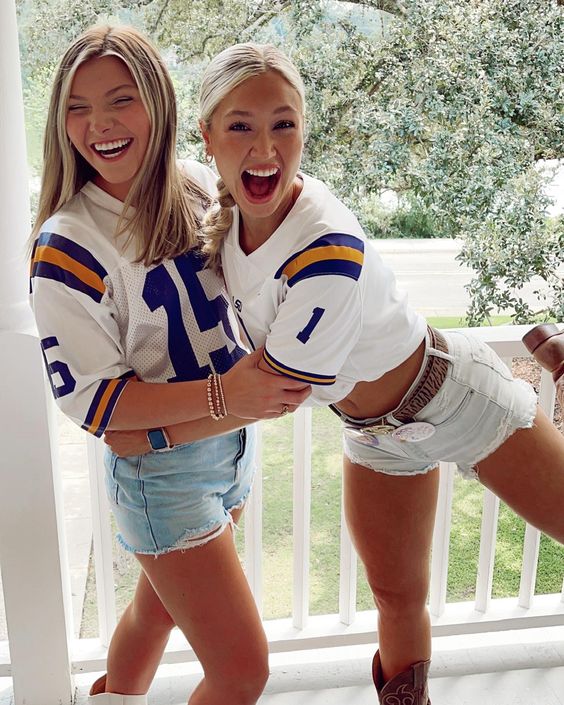 If you're looking for an easy and casual game day outfit idea for girls, then look no further.
Just throw on a college jersey with a pair of your favorite denim shorts and in minutes, you'll be ready for the game.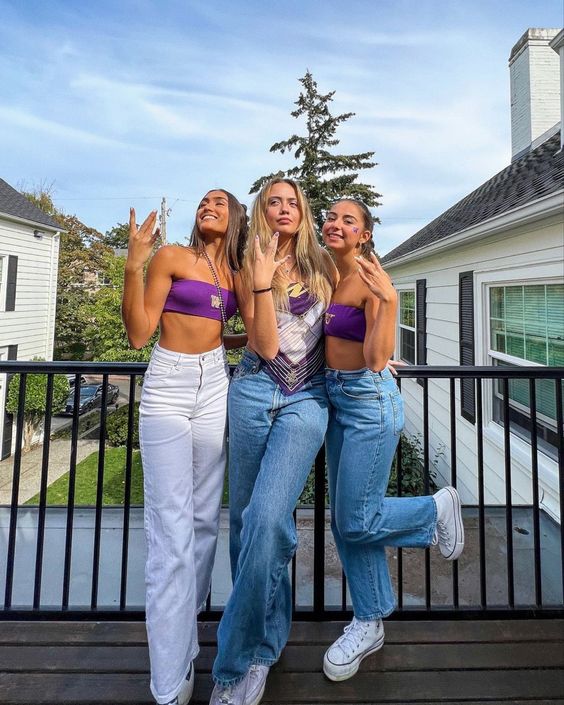 We have been loving the micro crop top trend and this outfit is easily one of our favorite college game day looks.
You can easily make a micro crop top from a college t-shirt with a pair of scissors and a how-to YouTube video.
Related Post: 20 Frat Party Outfit Ideas for Girls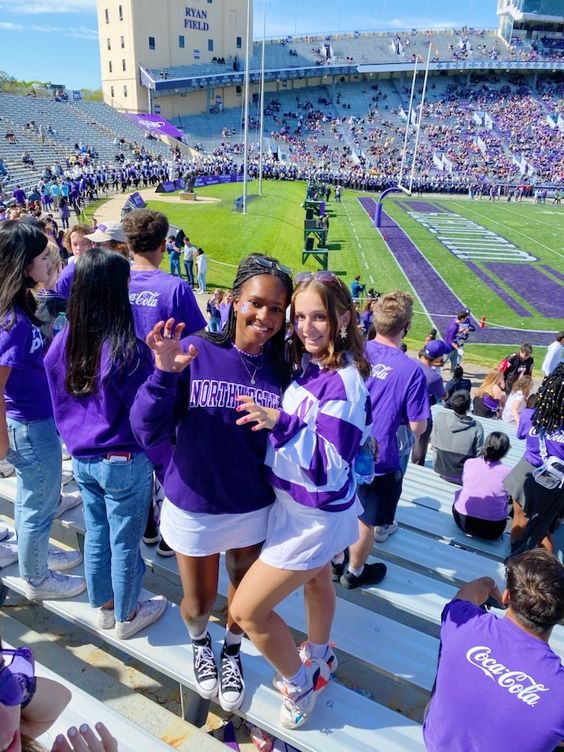 Worry less about being cold during winter game days and more on having fun with this easy outfit idea.
For cold weather, just throw on an oversized college hoodie on top of a matching skirt and sneakers.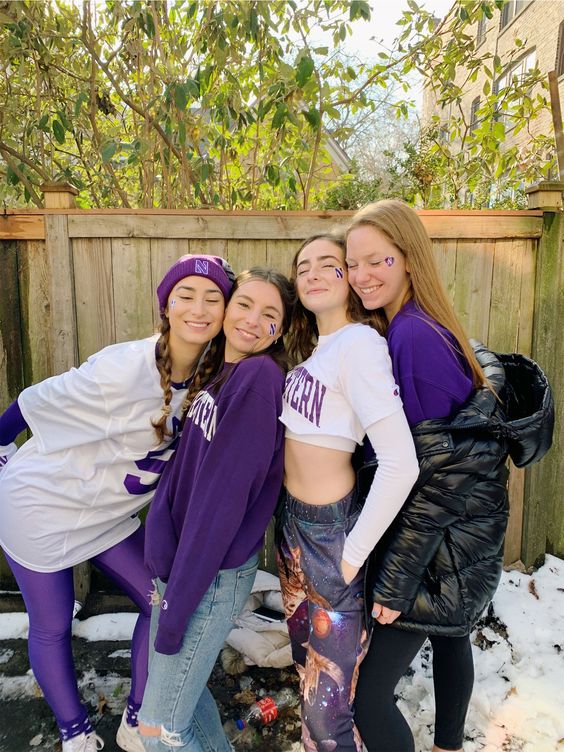 Bundle up for cold weather college game days with an outfit idea that consists of one thing: layers!
Layer on beanies, turtlenecks, puffers, or sweatshirts for a game day outfit that's filled with college pride, but won't leave you shivering in the cold.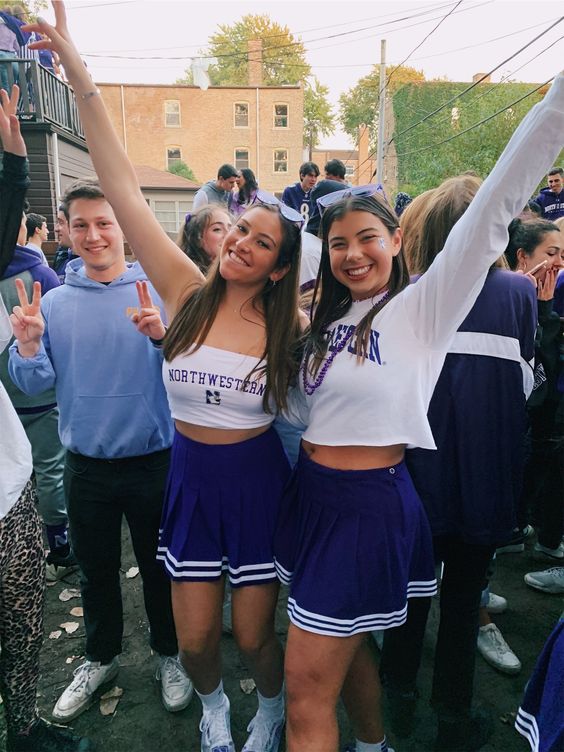 Roleplay as a college cheerleader during game days with this cute and trendy college game day outfit.
You can even order a skirt in matching school colors for less than $20!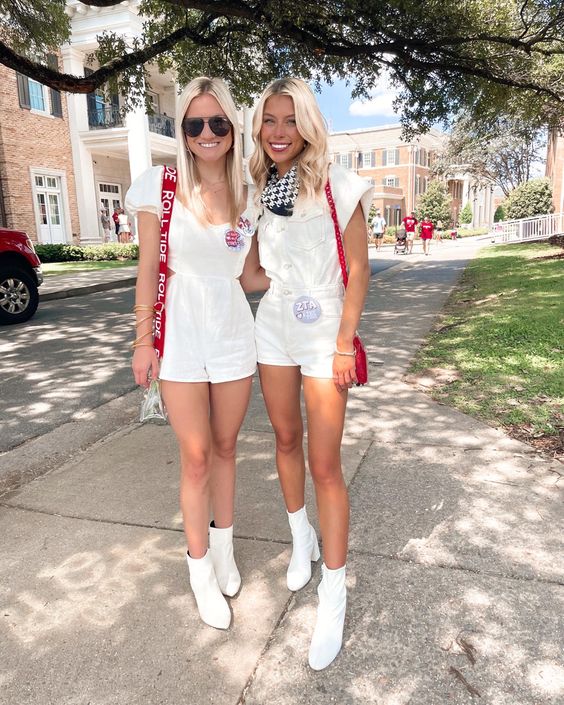 Add in a pop of color on top of an all white outfit for a college game day outfit you'll want to repeat every week!
This simple outfit can be made from what you already have in your closet and won't go out of style, even after labor day.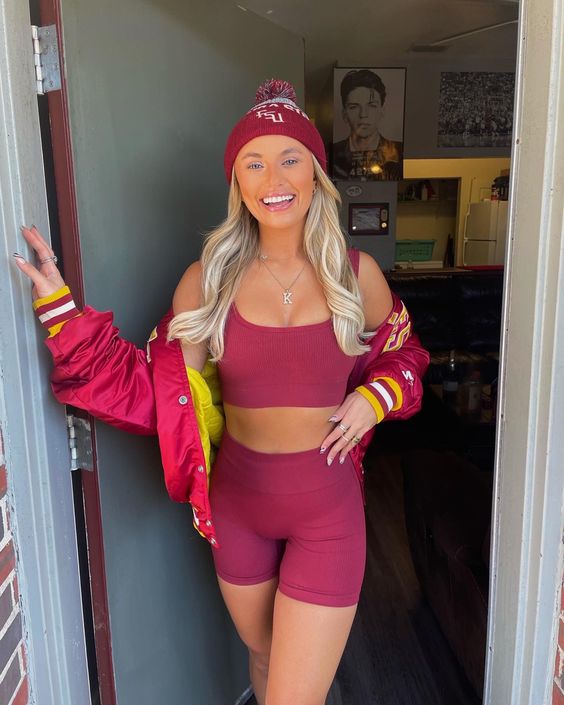 If you're an athletic fit girl, then getting a matching workout set to your school colors is a must.
A solid color matching workout set is one of the cutest game day outfit ideas because they're easy to put together and you probably already have one lying around!
You can even take this workout set and wear it to the school gym when there isn't a game!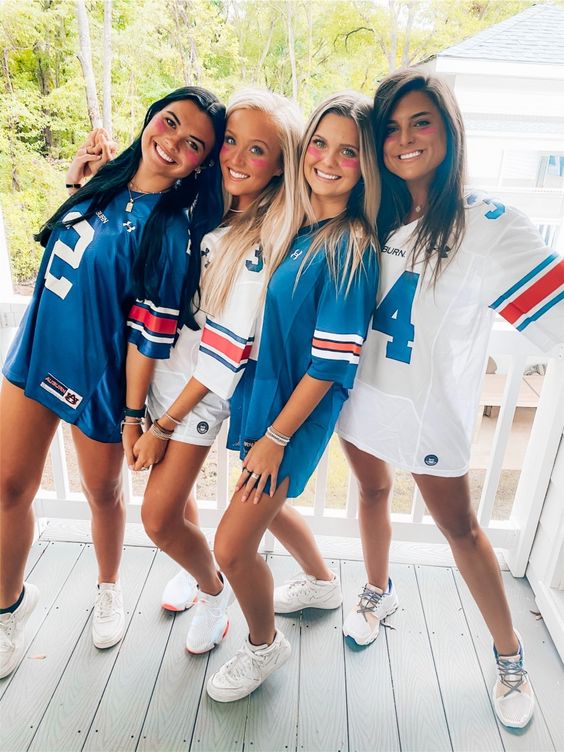 Grab your boyfriend's jersey, or just get an oversized one from the school store, and wear it as a game day dress.
The oversized jersey trend is one of the most popular game day outfits for girls and it's easy to wear!
Just wear it on top of shorts and sneakers and you're good to go!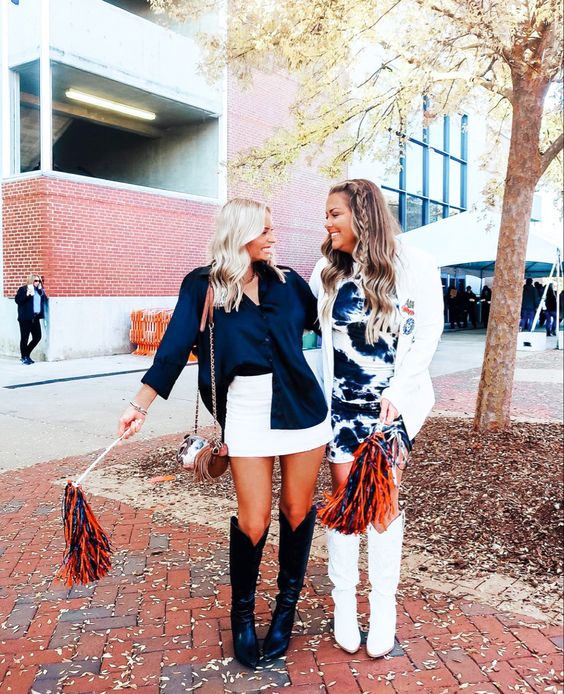 A great game day outfit idea doesn't have to involve wearing school colors!
Like this black & white look, you can still be trendy for game day while showing off school pride by adding on a game day accessory, like these pompoms!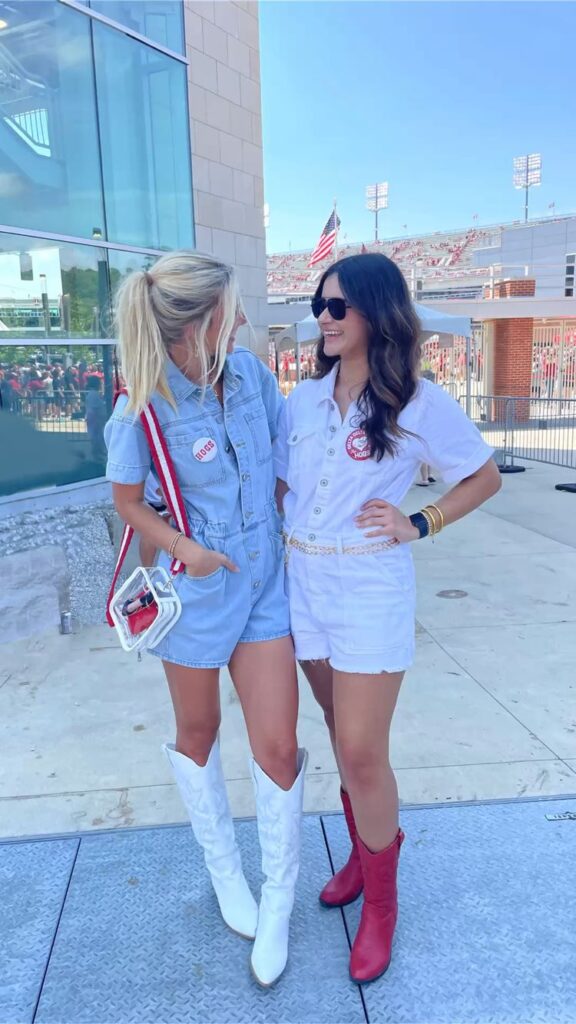 A denim romper is a college staple, especially during those warm summer and spring months.
Denim rompers also make a great game day outfit idea, especially when paired with trendy cowboy boots and matching accessories.
Related Post: 50 Cute & Trendy Outfits for Teenage Girls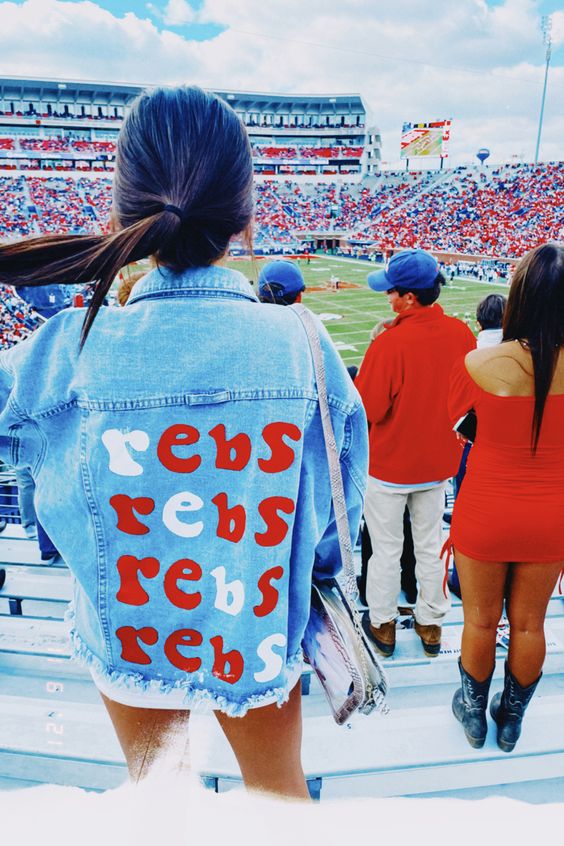 Denim jackets are one of the best pieces of clothing any girl can have in her closet, especially in college.
The next time you have a game day coming up, customize your oversized denim jacket with iron-on or hand painted letters.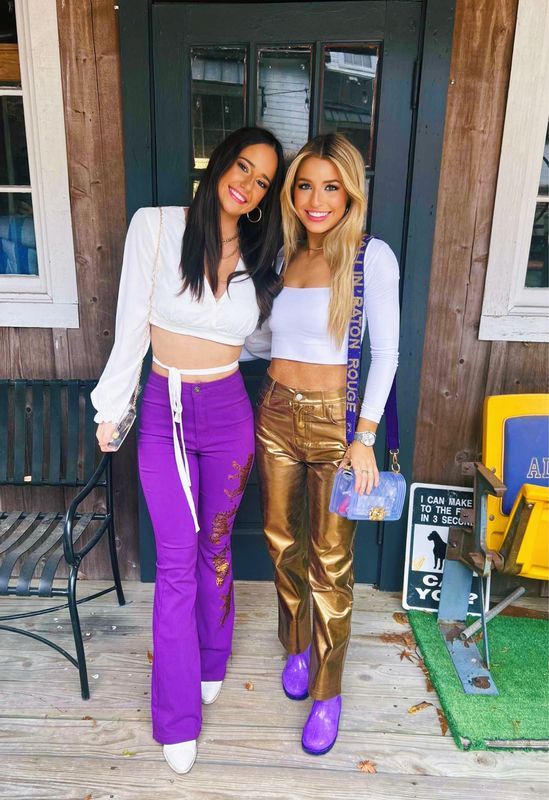 Have fun during college game days and go all out with colorful pants in your school colors.
Whether you need purple, red, orange, or gold metallic pants, you can find anything at your local thrift store or Amazon.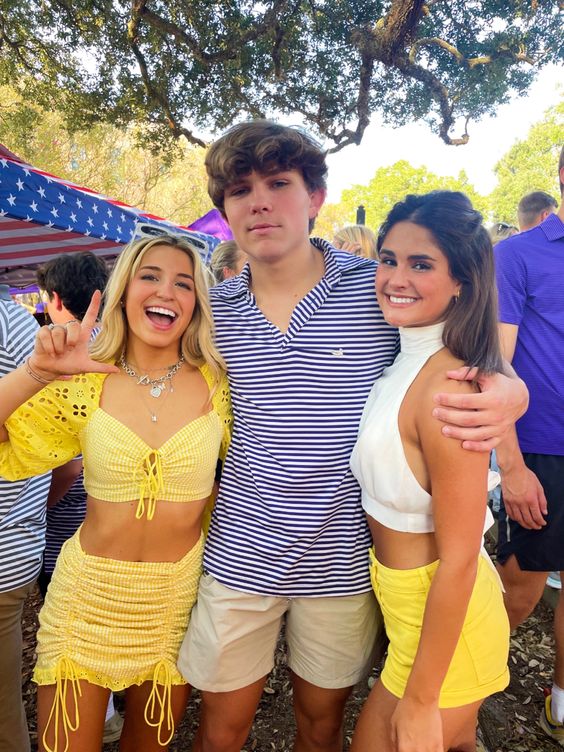 Two piece sets have been trending for years, and they easily make for the perfect college game day outfit idea.
These sets are fun to wear and can be paired with simple sneakers or cowboy boots.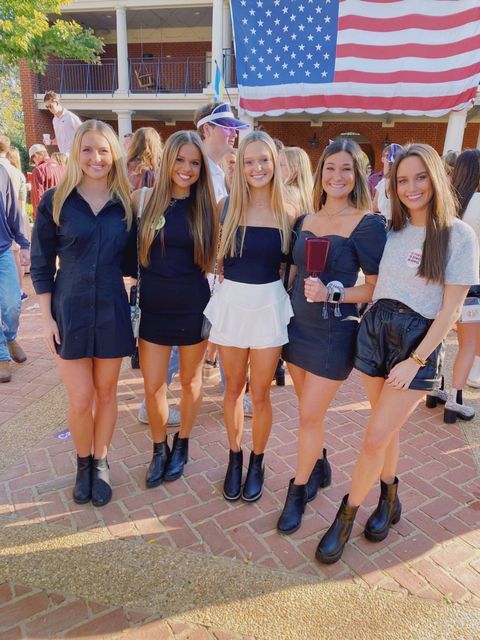 There's a reason why most girls either wear black ankle boots or sneakers to college game days, and that's because it can get messy.
Don't worry about ruining your favorite shoes on game day and instead throw on a pair of black ankle boots and have fun!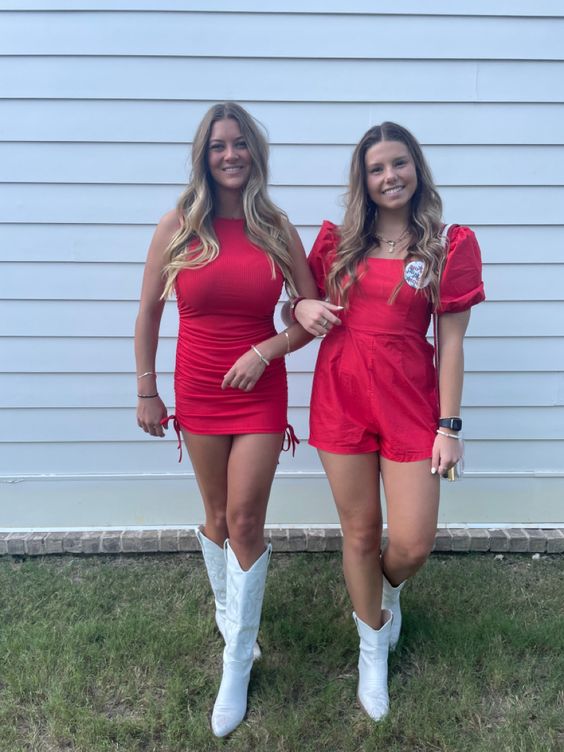 We have one word for college game day outfit ideas for girls, and that's twinning.
It's you and your bff against the world, so what better way to dress up for game day than twin with your favorite gal pal?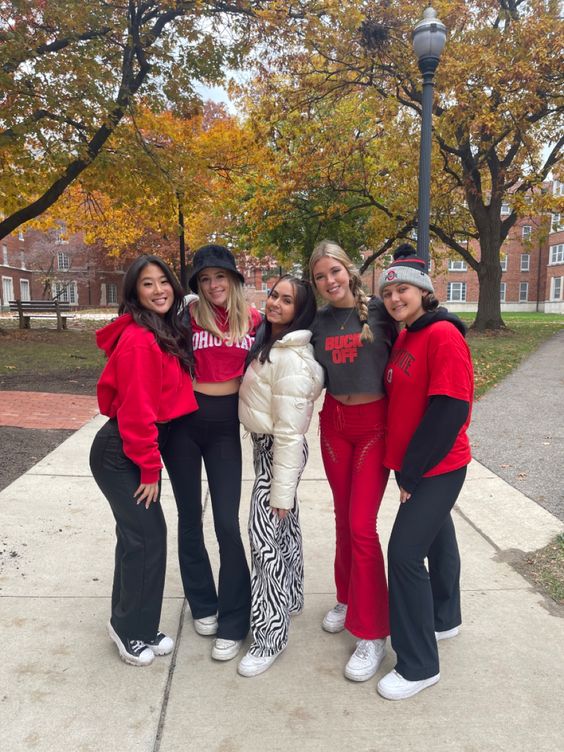 Flared leggings have become the hottest trend to come from TikTok, and they make for the perfect game day pants.
They're comfortable, come in so many different colors, and they're going to be your favorite go-to for cold weather games.
Related Post: Best Moisturizers for Teenage Girls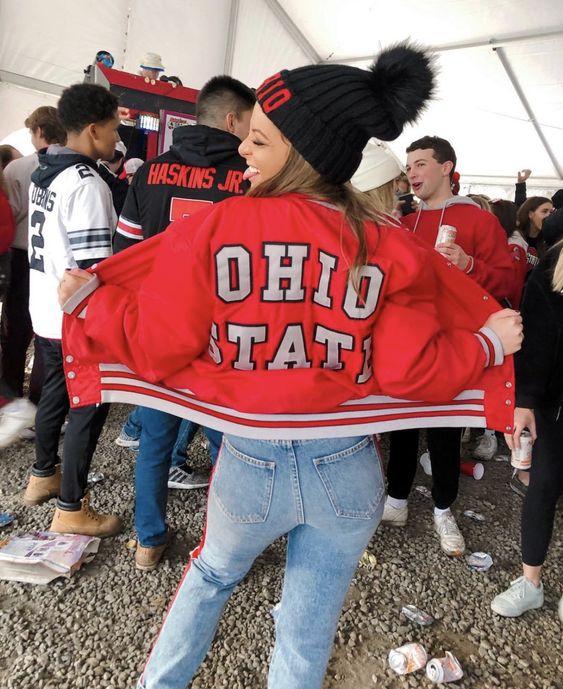 Baseball jackets are coming back in style and we're here for it!
You can either make a custom baseball jacket, or order one from Etsy, to wear during those colder Fall/Winter games.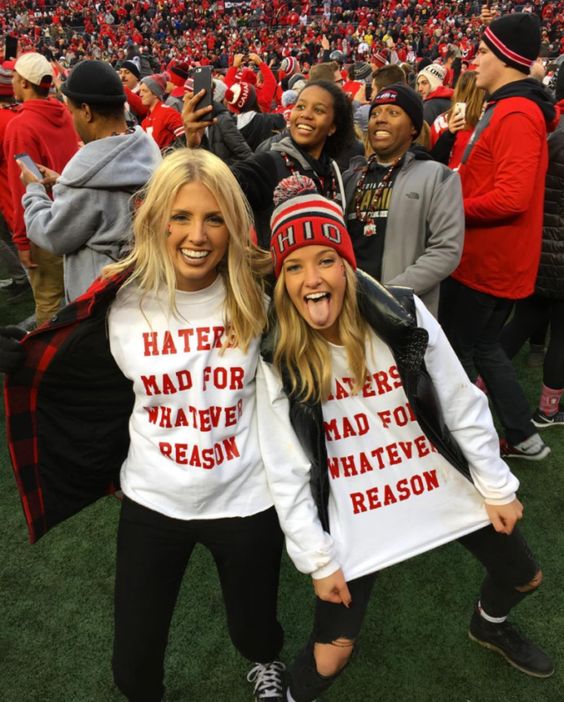 Nothing says school pride more than making custom sweatshirts with your best friends.
Head to Michaels or Hobby Lobby and get some iron-on letters for a funny custom college game day outfit everyone will be obsessed with.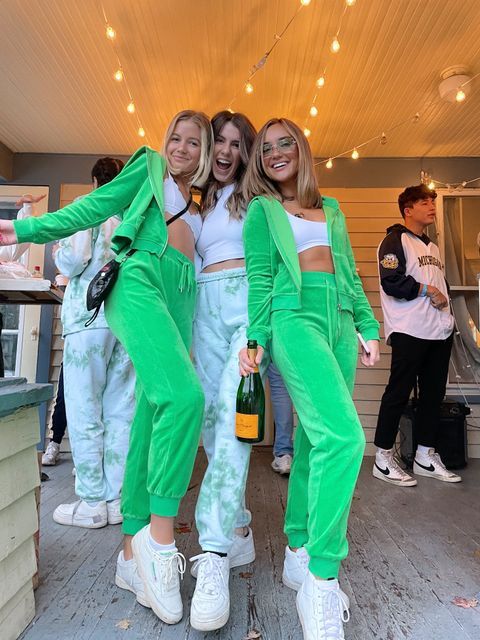 We love a good velour sweat suit, and we love it even more when it matches your school colors.
The school pride sweat suit ranks in at our number one spot as the best college game day outfit idea for girls.
Hopefully you've found your favorite game day outfits in this list!
If you have any comments, questions, or suggestions leave them down below. Thanks for reading!