Got a big birthday coming up as a teenager? Here are 25 perfect & cute birthday outfits for teens to give you a bit of inspiration!
Whether you're turning 13, 16, or 18, there will be outfits that work for a wide variety of ages in this list.
No matter what kind of birthday vibe you're looking for, you'll be sure to find an outfit that matches your style.
Let's dive into the birthday outfits!
Birthday Queen Dress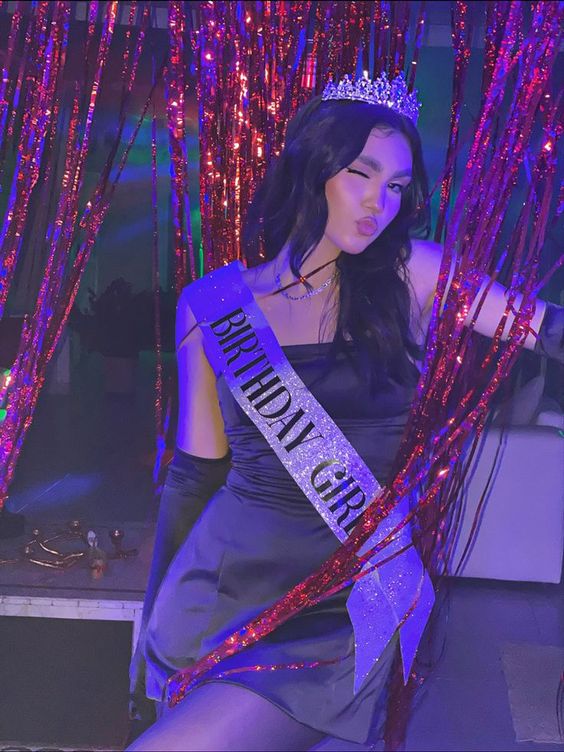 It's your birthday so celebrate it as the Queen that you are!
We absolutely love the Birthday Queen outfit for any teenage girl that wants to celebrate their special day in a fun and fancy way.
So grab yourself a tiara, sash, a pretty dress, and dance the night away on your birthday!
Cinderella Dress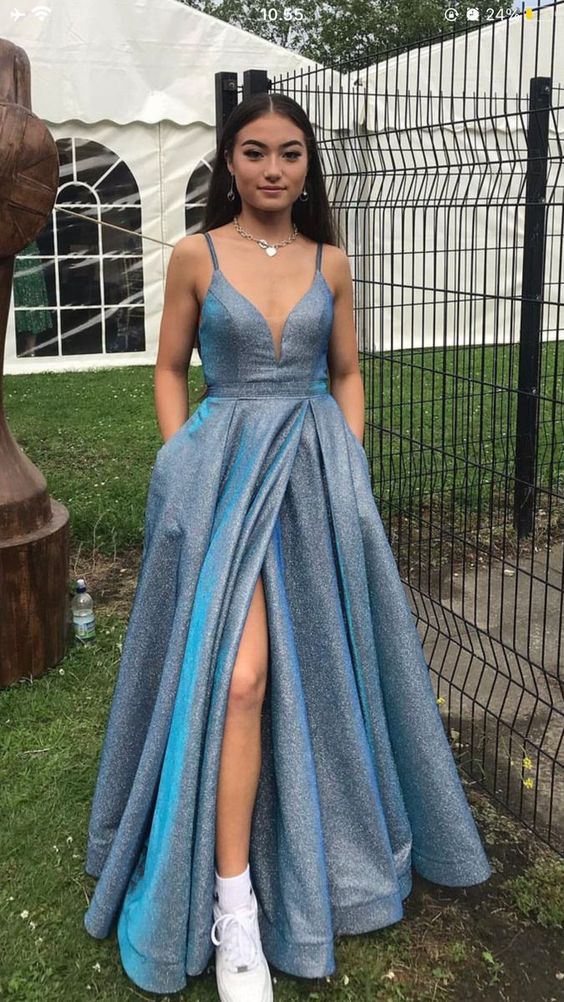 If you're wanting to be a princess for a day, then you have to channel your inner Cinderella with this gorgeous birthday outfit idea.
We love the look of the sparkly blue gown for any girl, but especially when it's your birthday and you're throwing a ball.
This is an especially great birthday outfit idea for 18 year old girls!
Birthday Cowgirl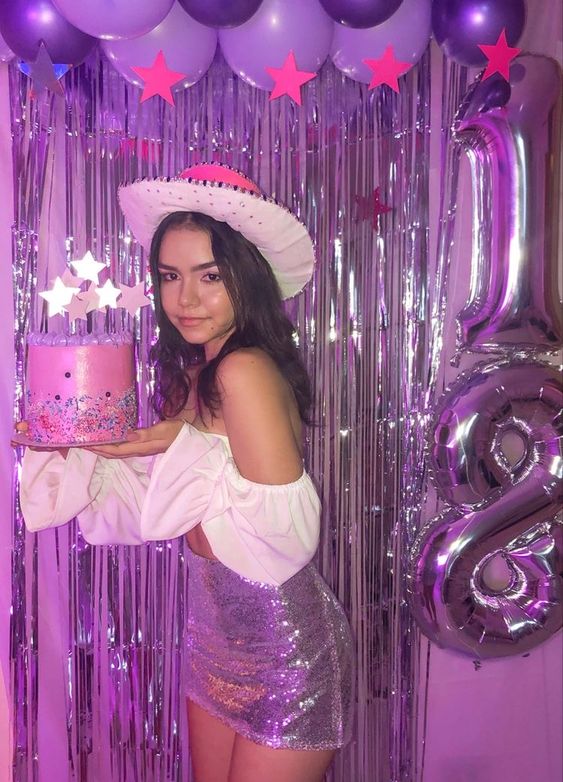 If you're looking for a trendy and super stylish birthday outfit then look no further than the cowgirl trend.
The cowboy hat, boots, and sparkly skirt combine to create the perfect IG worthy birthday outfit for any teenage girl.
Related Post: 60 Best Hairstyles for Teenage Girls
Little Black Dress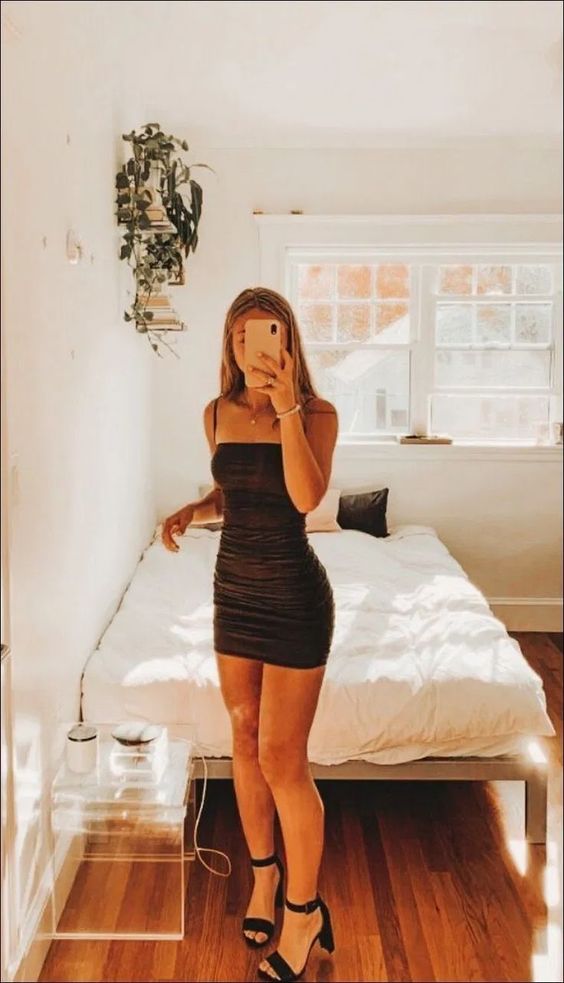 Nothing says it's my birthday than a pretty and fancy little black dress.
This is one of the best birthday outfits for teens, especially the girls turning 16,17, or 18.
This cute and mature outfit is a great way to feel older and ring in your birthday the right way!
Everything Pink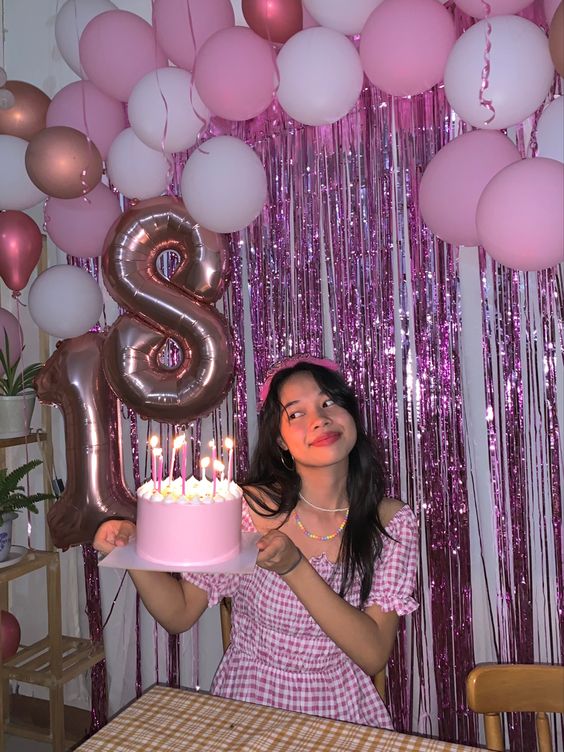 The perfect birthday outfit for Spring and Summer is when everything is feminine, cute, and pink!
There's no better way to celebrate your special day than with pink balloons, decorations, and a cute pink outfit.
So channel your inner Elle Woods and think pink for your birthday party.
Sweet 16 Birthday Queen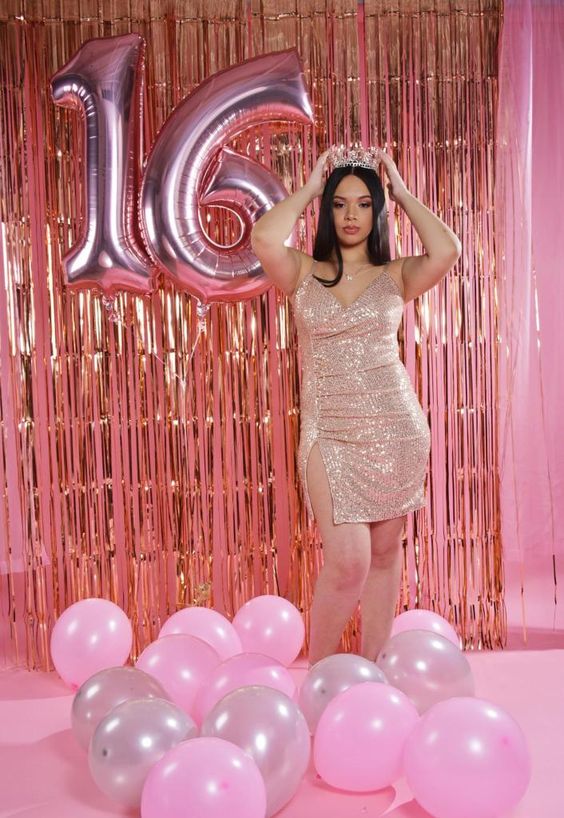 Make yourself the Sweet 16 Queen on your birthday with an outfit made to shine!
We love how the sparkles all come together to create the perfect birthday outfit for any girl looking to be a little bit extra on her special day.
Short Black Dress with Sneakers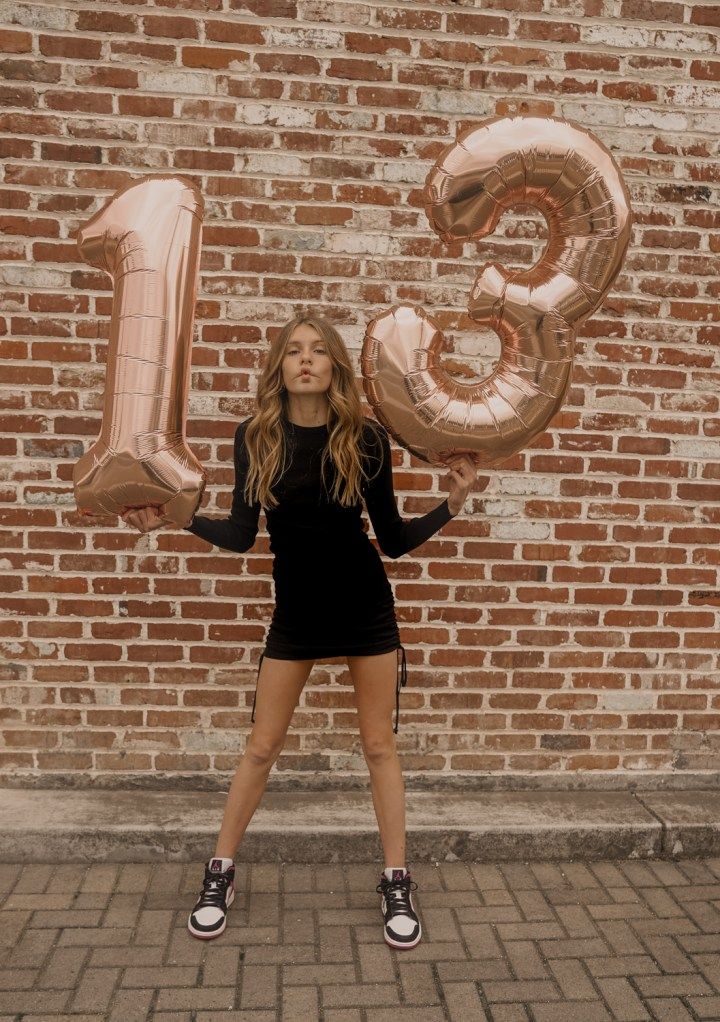 It's your birthday so you can wear whatever you want, including the much loved dress and sneakers combo!
Keeping it casual with a pair of your favorite sneakers is a great way to create a casual but chic birthday outfit, especially when paired with a little black dress.
Keeping it Casual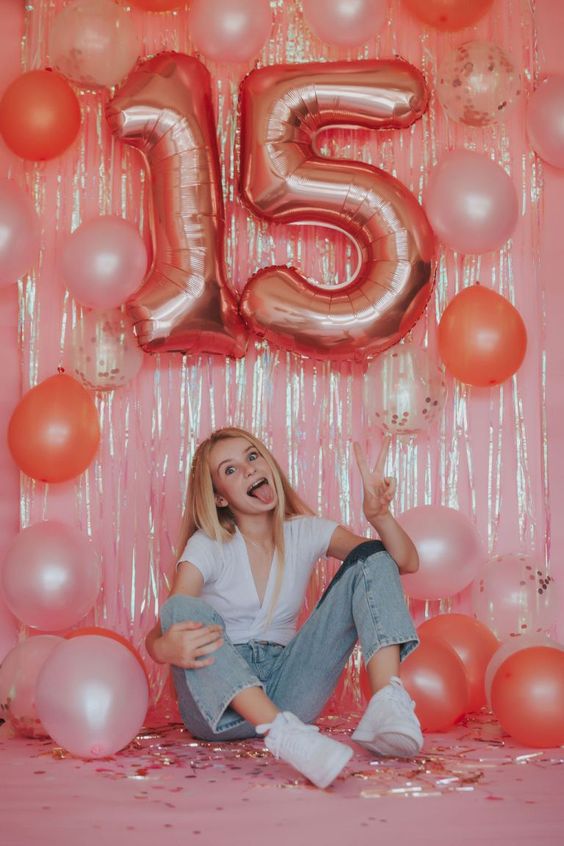 If you're not into dresses and skirts, opt to be true to yourself on your birthday with an outfit that is comfortable but still chic.
It's a perfect casual birthday outfit for 15 year old girls.
Wearing your favorite casual fit is a great way to feel confident on your special day!
Related Post: The Best Sweet 16 Birthday Cake Ideas
Colorful Dress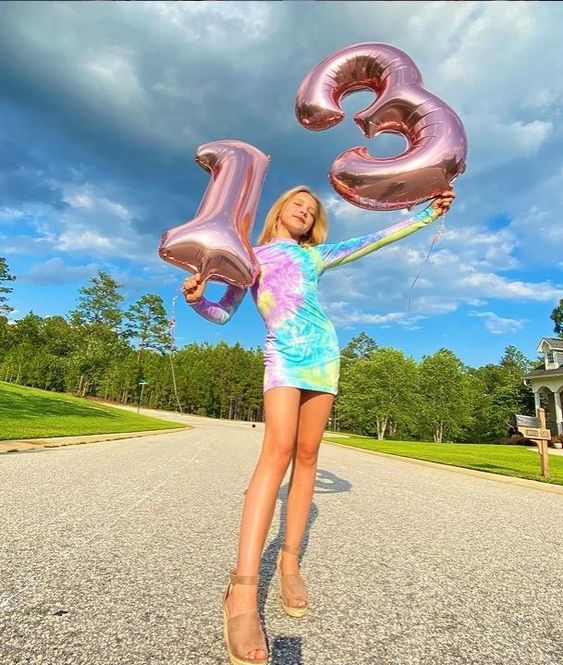 Stand out on your birthday with a colorful, fun, and exciting dress that is perfect for IG
We love how the Tie-dye dress is enough to stand out, but doesn't make you seem like you tried too hard on your birthday outfit.
Monochrome Trend Setter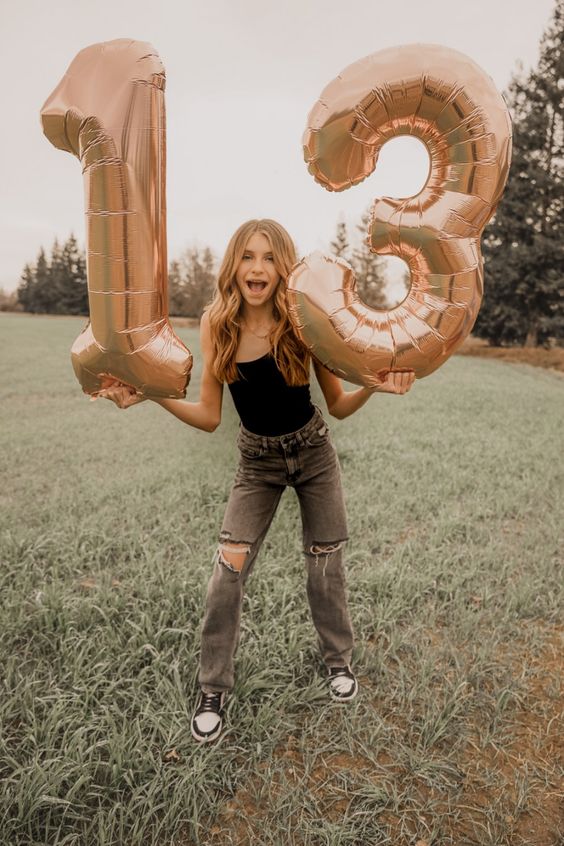 Just because it's your birthday doesn't mean you have to be dressed up in color and sparkles to look great, especially in the Fall and Winter.
If you're into fashion trends and want to channel your inner fashion blogger, opt for a cool monochromatic outfit on your special day.
Boho Beach Girl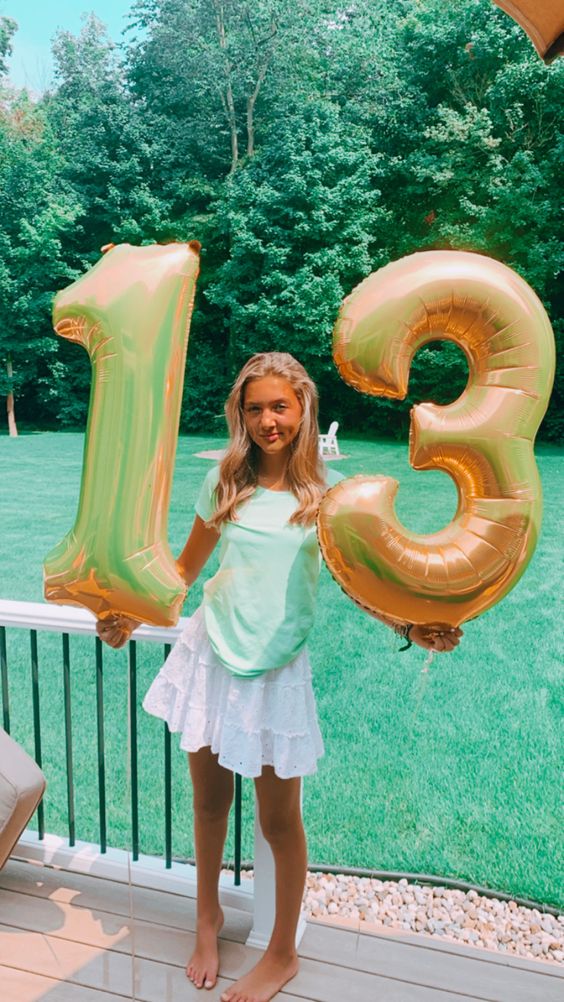 Live out your boho beach girl dreams with a simple, cute, and coastal inspired birthday outfit!
And the best part about this outfit is how easily you can put this together with clothing you already have!
Cool Girl Tee-Shirt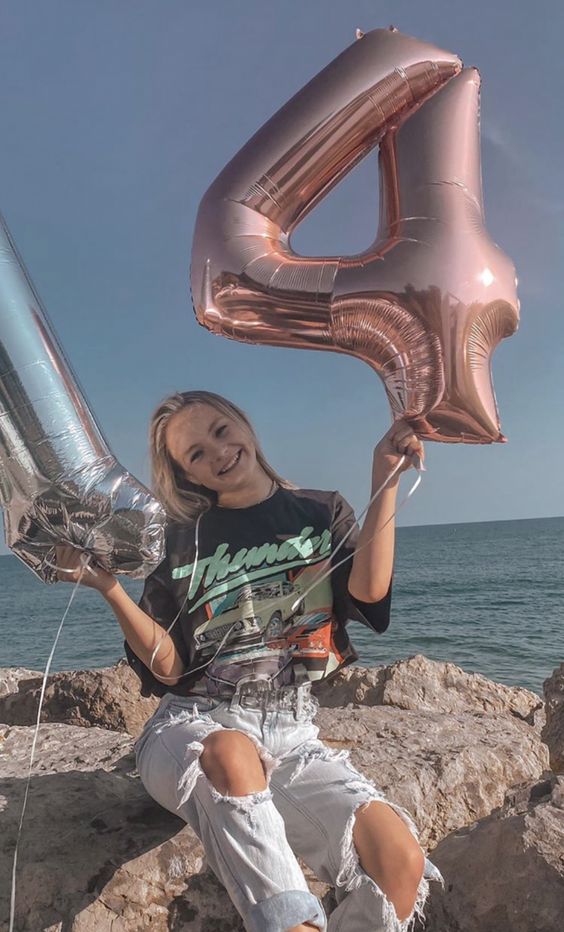 Nothing says "cool" birthday outfit like a vintage graphic tee shirt and ripped denim jeans.
This birthday outfit is great for the tomboys who wouldn't dare touch anything sparkly or pink.
Matching Set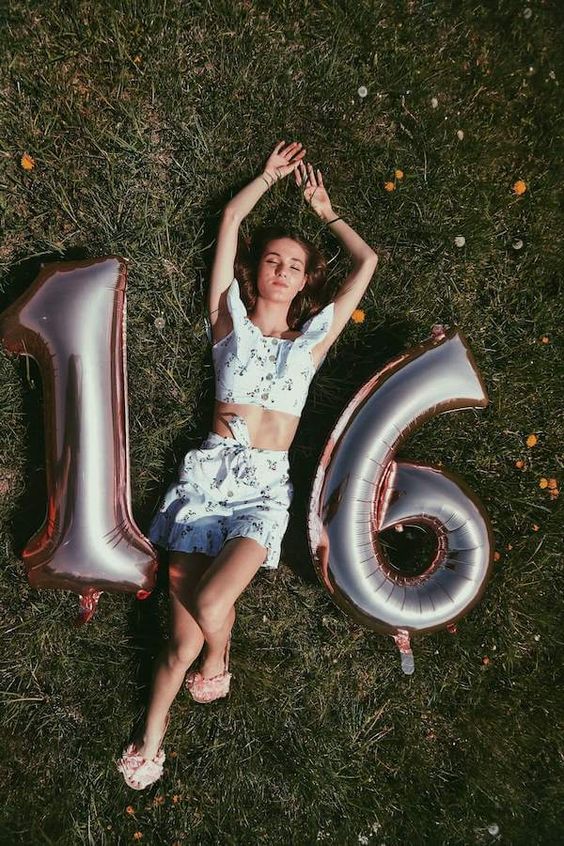 If you're lucky enough to have a birthday in the Spring or Summer, then you have to rock a matching set as your birthday outfit!
Matching sets are pretty, chic, and are the trendiest outfits during warmer weather.
All White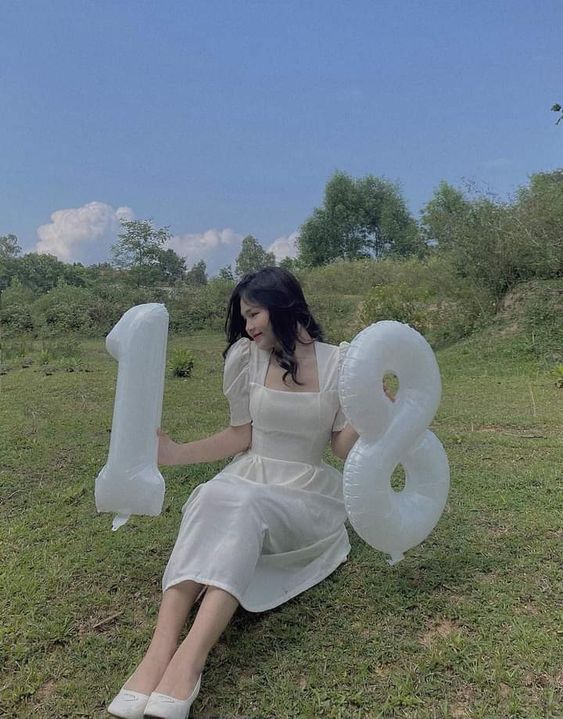 Classy, cute, and stylish, those are the three things you'll be when you rock the all white birthday outfit.
You can never go wrong with an all white outfit, especially on your special day.
Denim Skirt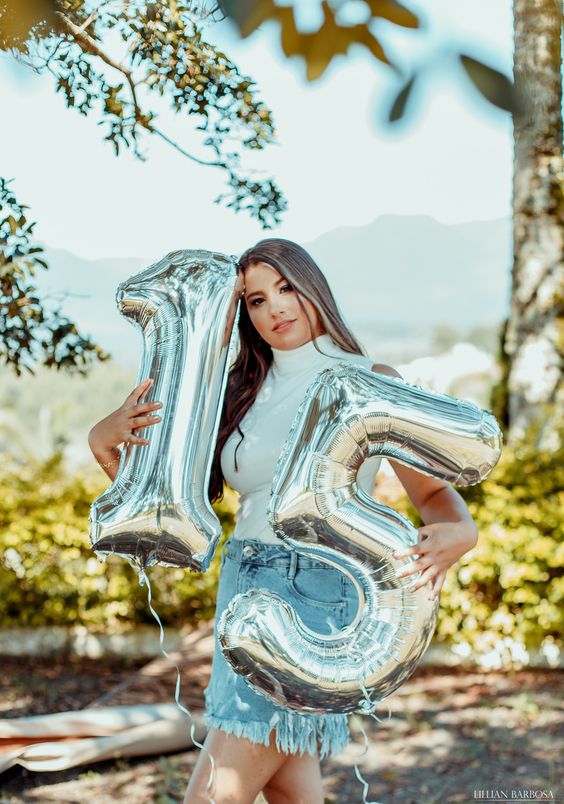 Denim skirts are an easy and safe go-to for any teenage girl's birthday outfit, especially in the Spring and Summer.
Denim skirts can be worn with anything and are flattering on every single person!
Related Post: 15 Most Popular Jeans for Teenage Girls
Sweater Dress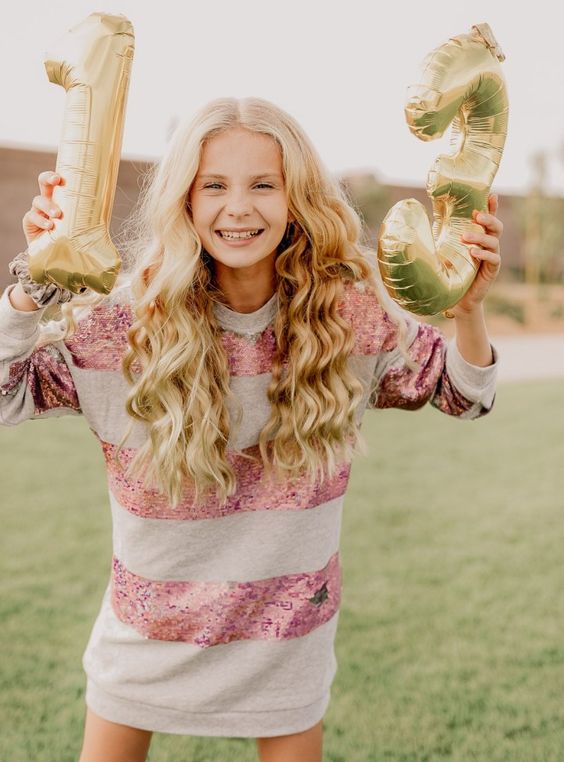 If you're looking for simple and cute outfits for teen birthdays in the Fall and Winter, then you have to try the beloved Sweater Dress!
Sweater dresses can be fun, glittery, sparkly, simple, or anything you want them to be, and they're easy to style and are super comfortable!
Denim Overalls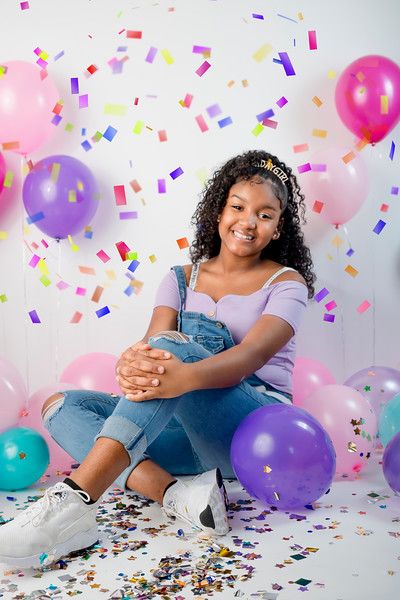 A fun and comfortable birthday outfit for any teen girl that's turning 12, 13, or 14, is an outfit that involves denim overalls!
Overalls are easy to wear, comfortable, and a no-hassle casual option.
Cheerleader Moment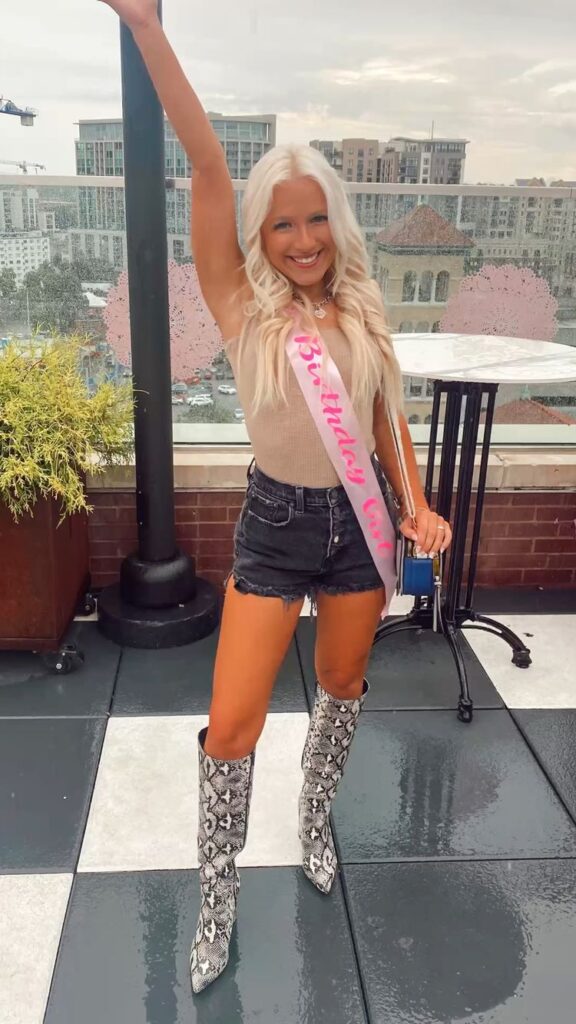 Rock the cheerleader inspired outfit for your teen birthday to bring the spirit you've always wanted!
The cheerleader outfit is such a cute way to bring extra fun to your special day.
Sports Themed Birthday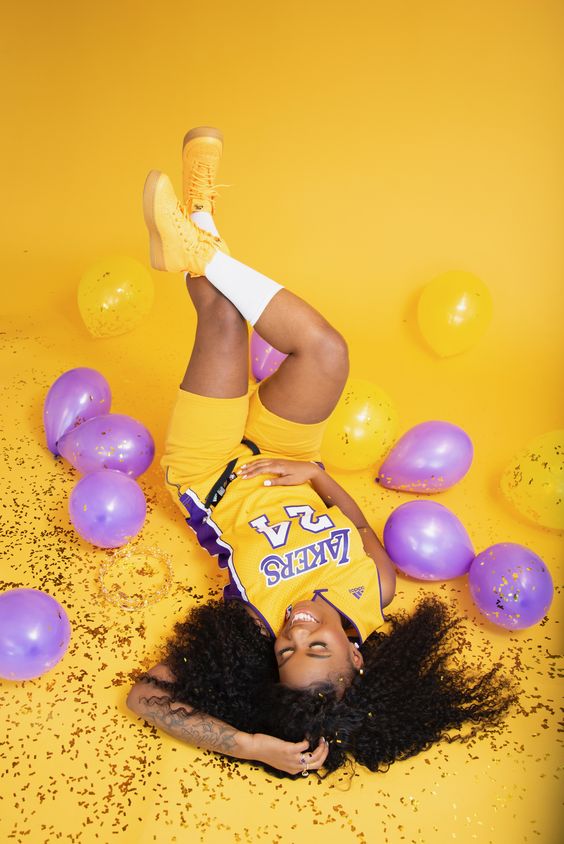 If you're a super-fan of any sports team, then you have to have a team themed birthday party, and you have to be wearing their gear from head to toe.
This is the best way to show off your team pride and that you're the ultimate fangirl.
Disco Dress Moment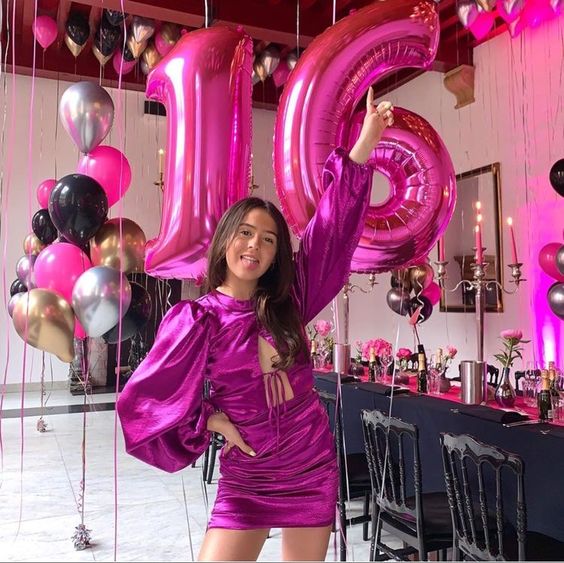 Channel your inner 70's disco girl with these retro-inspired sweet 16 birthday outfits for teens.
This is an easy way to not only match your birthday decor, but have a fun and colorful look you'll be posting all over social media.
Color Coordinating Friends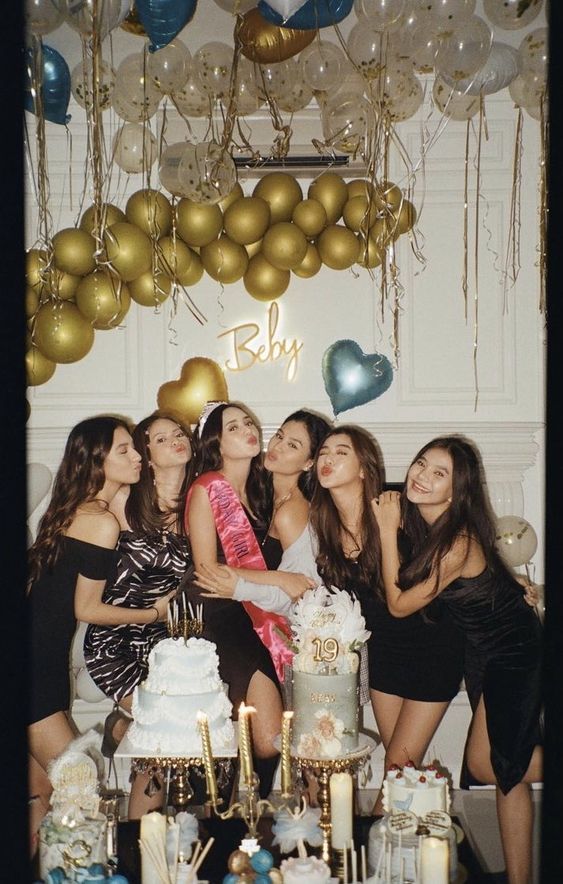 Be the ultimate girl group that everyone at school wants to be with a color coordinating birthday outfit.
Invite all your closest girls to your birthday party and make sure you all are matching to create an iconic look everyone will love.
Floral Dress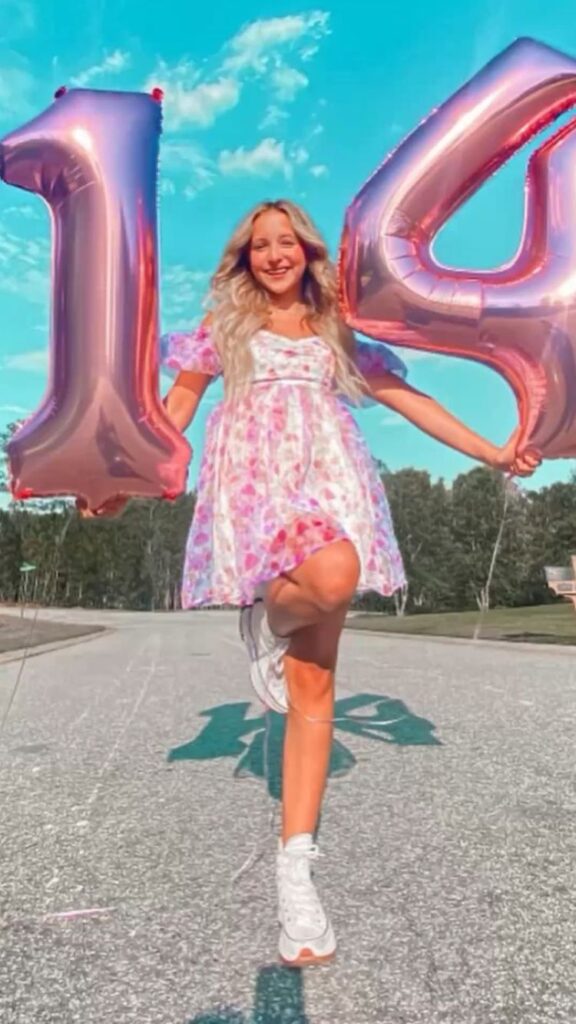 Nothing says Summer birthday outfit more than a cute floral dress.
Floral dresses are trendy, fun, and are easy to style with almost anything, even your birthday decorations!
Related Post: 15 Most Popular Shoes for Teenage Girls
Breakfast at Tiffany's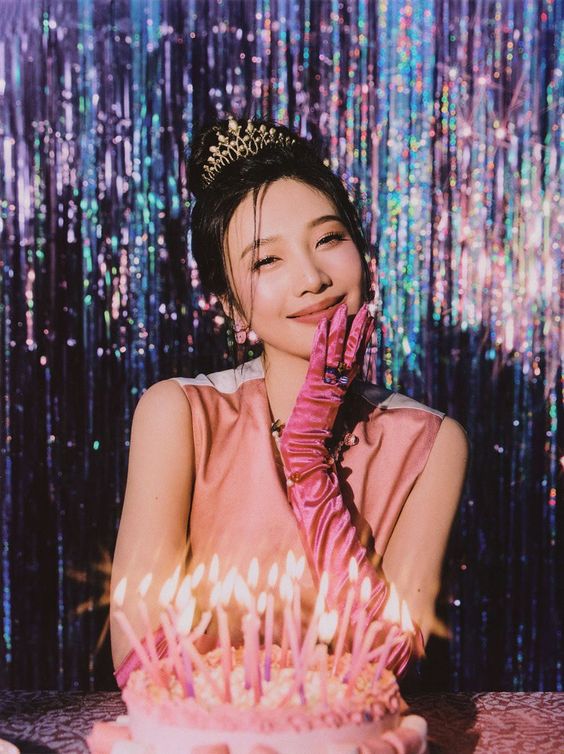 Create that classic Audrey Herpburn inspired birthday outfit with satin gloves, a simple updo, and a 50's inspired retro dress.
In this outfit, you'll look like you just walked off the set from one of the most iconic movies.
Birthday Sleepover Goals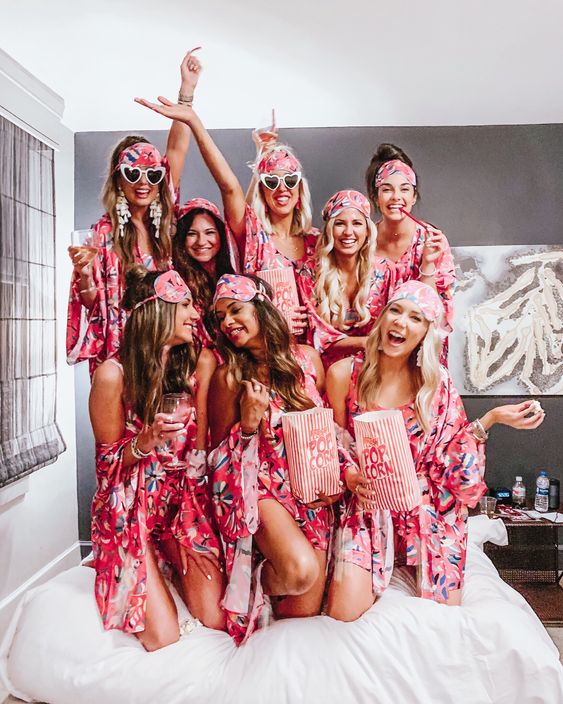 Be comfortable on your birthday with a fun satin sleepover outfit that you can even coordinate with your girlfriends!
So host an epic sleepover and take the most iconic group photo with matching satin pajamas.
TikTok Bubble Dress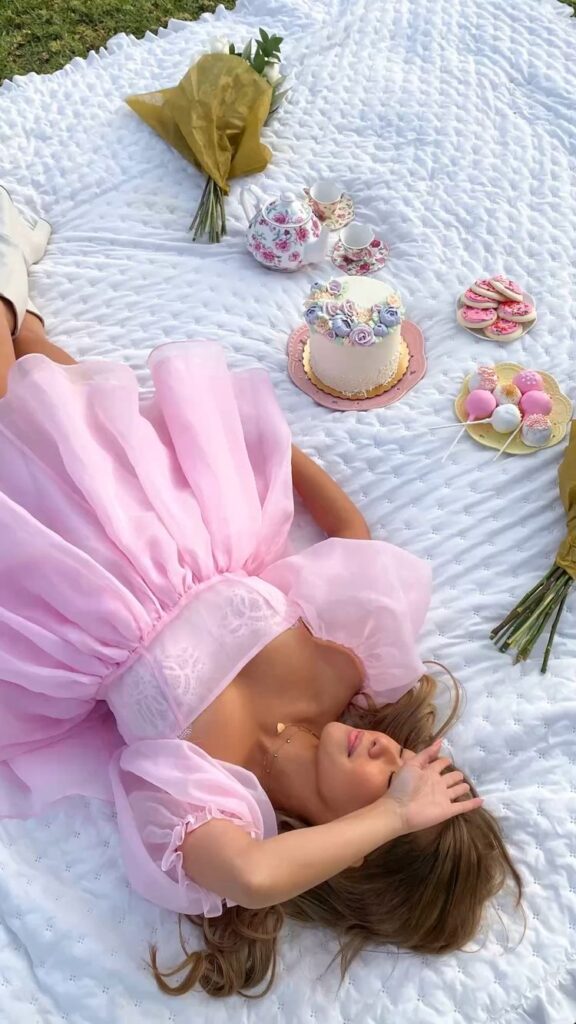 Slay your favorite TikTok fashion trend with the iconic pink bubble dress!
This dress was made with birthdays in mind and is the most iconic, trendy, and chic dress for any teenage girl to rock on her birthday.
Hopefully these 25 birthday outfits for teens gave you some inspiration for what to wear on your birthday.
Which outfit are you going with?
Happy Birthday!
If you have any comments, questions, or suggestions leave them down below. Thanks for reading!