Looking for winter inspiration and nail ideas as a teenage girl? Come pick from these 15 fun and creative winter nail designs for teens!
These winter nail ideas include trendy, cute, simple, acrylic, and creative designs for long or short nails.
So, no matter what idea you're looking for, you'll be sure to find a nail design that matches your style!
Take a look!
White Glitter Winter Nails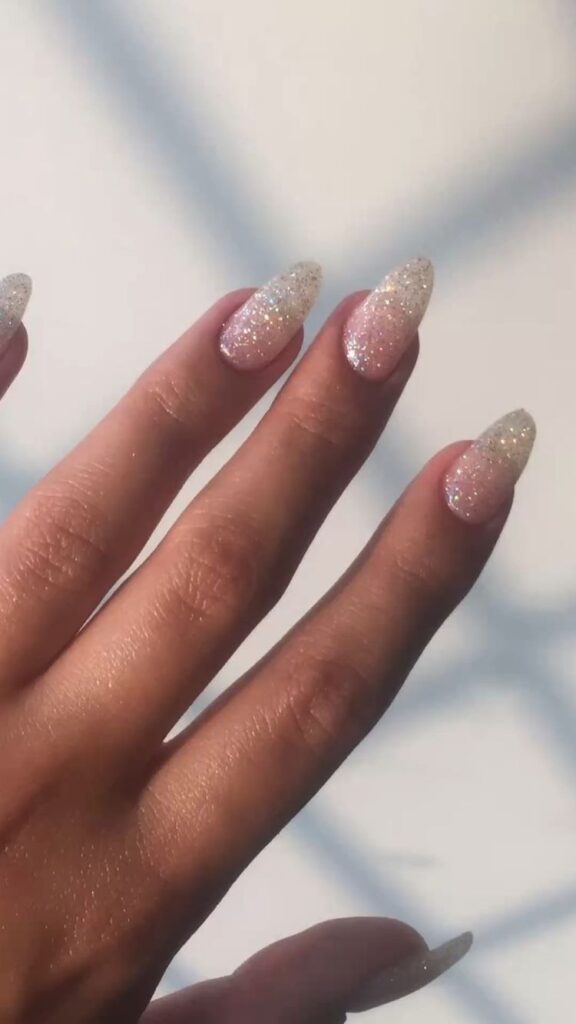 Nothing says Winter nails more than glitter covered nails!
This nail design is perfect for all the teens who want a cute Winter manicure that stands out, but is still trendy and cute.
To get this look, just find a white or silver glitter nail polish and rock it on top of your natural nails or on top of a fresh set of almond shaped acrylic nails.
Holiday Lights Nail Idea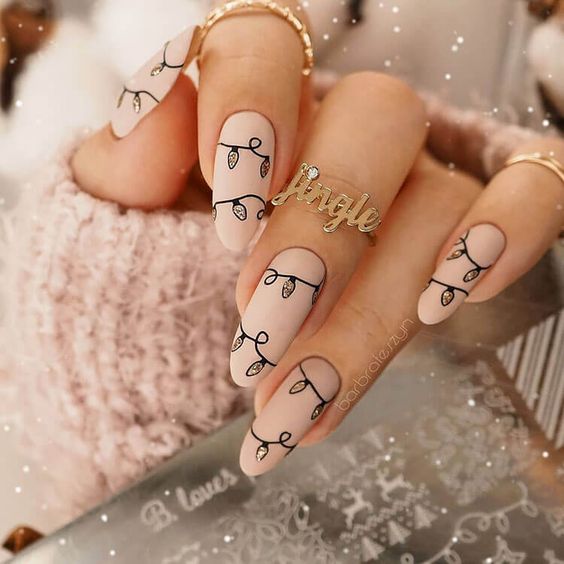 Get into the bright holiday spirit with a nail design idea that lights up your nails!
This Holiday light inspired nail design is unique, fun, and although a bit harder to achieve on your own, super impressive!
So get ready to rock one of the best winter nail designs for teens in 2022 to wow all of your friends.
Winter Gift Nail Design for Teens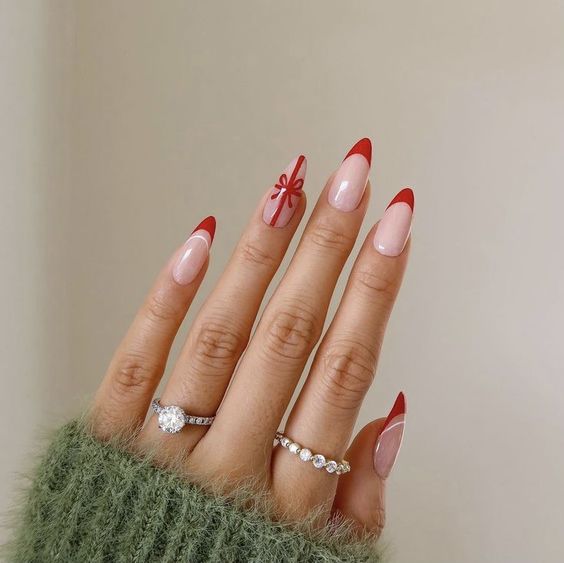 Giving season is here and what better way to get into the mood than with a nail design that brings the present right to your manicure!
We absolutely love this Winter nail art and are so ready to rock this trend in 2022.
Not only is this such a fun and festive teen nail design, but it's super unique!
So you know everyone will be looking at your nails for inspiration this season.
Related Post: 15 Cute Fall Nail Designs for Teens
Candy Cane Inspired Nails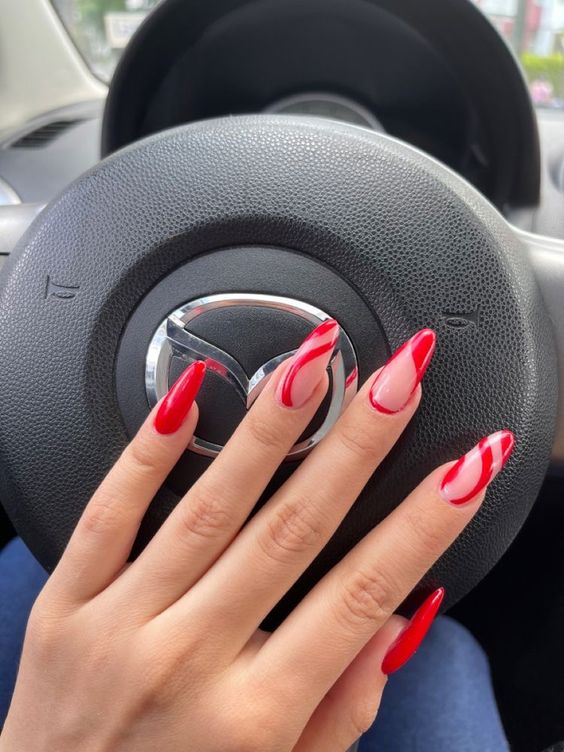 If you're a lover of all things peppermint and candy cane in the Winter, then you're going to love this teen nail design.
This manicure is all about having fun and mixing your design up on each nail.
So rock the full red, French tip, or candy cane swirl design on your nails this Winter to get the trendy manicure everyone will be loving!
Gold Glitter French Tip Nails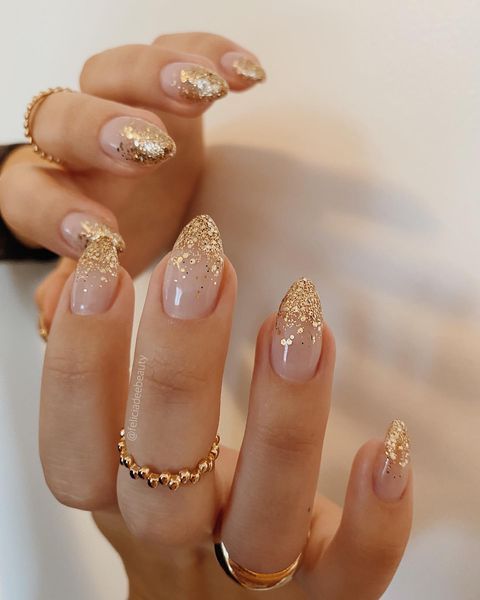 Whoever decided to bring gold glitter and a French tip together into one nail design is forever our best friend.
This teen nail design is perfect for Winter, especially if you're not a big fan of bold colors like red, but still want to be festive.
You can either rock this look on your natural, short nails, or go to the salon and get a pair of longer acrylic nails! The options are truly endless.
Green Glitter Nails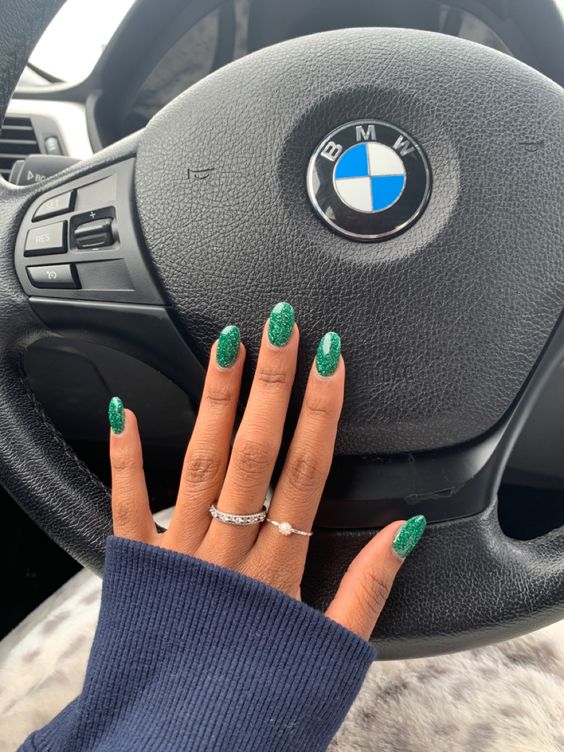 If you're a lover of all things green, especially during Winter, then you have to try this glitter green nail design!
This nail design is perfect for teens looking to add a festive look and feel to their nails, without having any crazy bold colors or complicated designs.
The best part about this look is that you can even do it at home by using a green glitter gel or glitter nail polish on top of your green manicure!
Snowflake Nail Design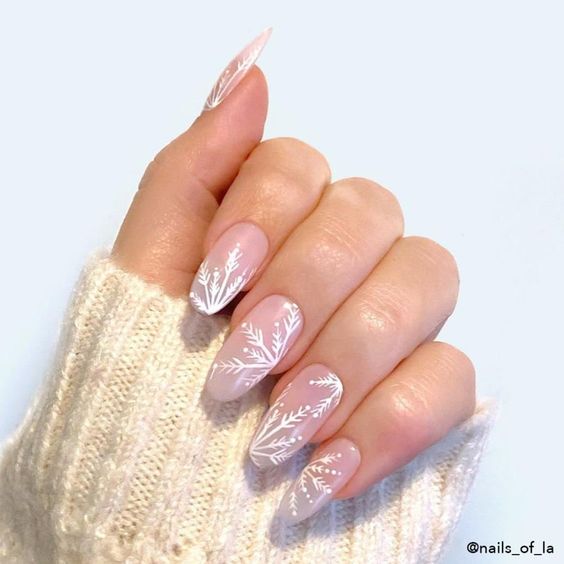 Whether you live somewhere you are surrounded by snow in the Winter, or in a city where you can only dream of snow, these winter nail designs for teens are so cute!
We love bringing the look and feel of a snowflake to our nail designs, especially when rocking an almond shaped acrylic nail to give the snowflakes more character.
So the next time you're wondering what nail art to rock this season, try the cute and fun snowflake trend.
Winter Cookie Nail Designs for Teens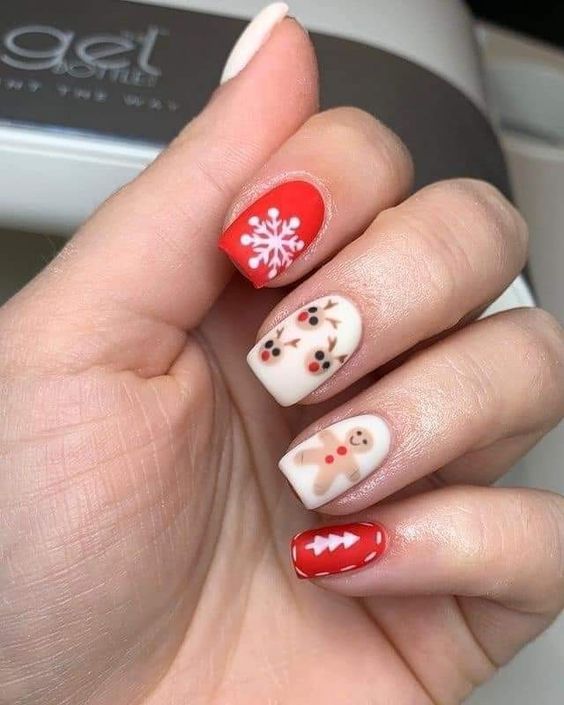 Once Winter is around the corner, we're immediately baking our favorite Holiday cookies and imagining what fun nail designs to do this season, including this one.
We love the look of taking the cute and colorful sugar cookie designs, and putting them right into our manicures!
This nail design is perfect for all teens who want a fun and festive nail design that's still unique and one of a kind!
Related Post: 60 Best Hairstyles for Teenage Girls
Christmas Characters Nail Ideas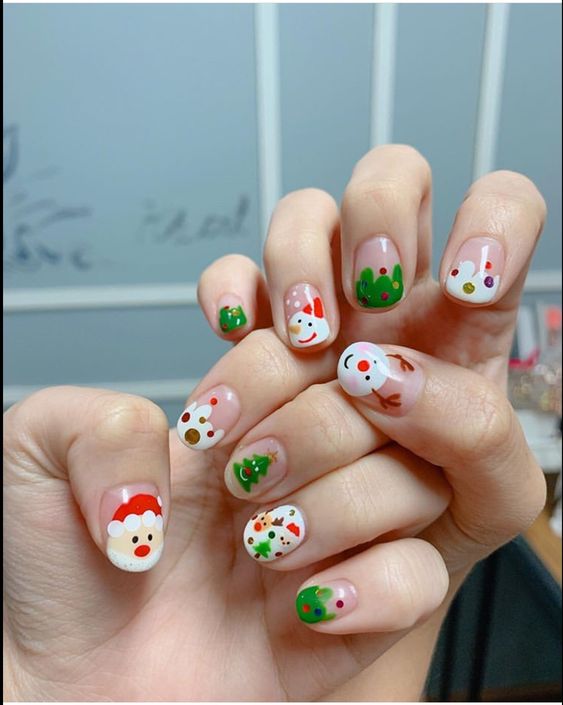 If you're looking for a nail design that is truly unique and worlds apart from any others, then you have to try this Christmas Character Winter nail art.
Whether you want to go to the salon for them to draw this, or make it easier on yourself and get these character nail stickers, you can't go wrong with this fun animated winter manicure!
Bonus points if you make each nail a different type of Christmas inspired art.
Pink Peppermint Swirls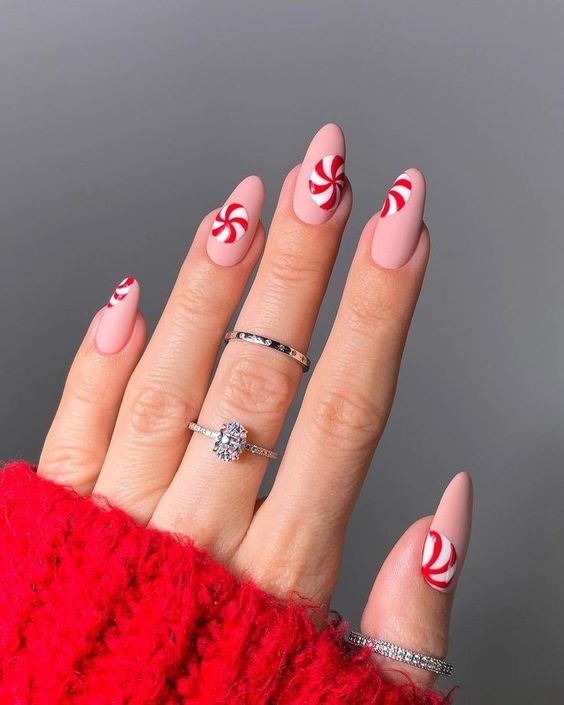 We love all things pink, even in the Winter, so any chance we get to bring together Holiday and pink, we're all ears, and nails.
This nail design art is inspired by the love of all things Peppermint in the Winter and perfect for teen girls looking for something fun this season!
So go ahead and either get yourself some peppermint nail stickers, or try this look yourself!
Santa Hat Winter Nails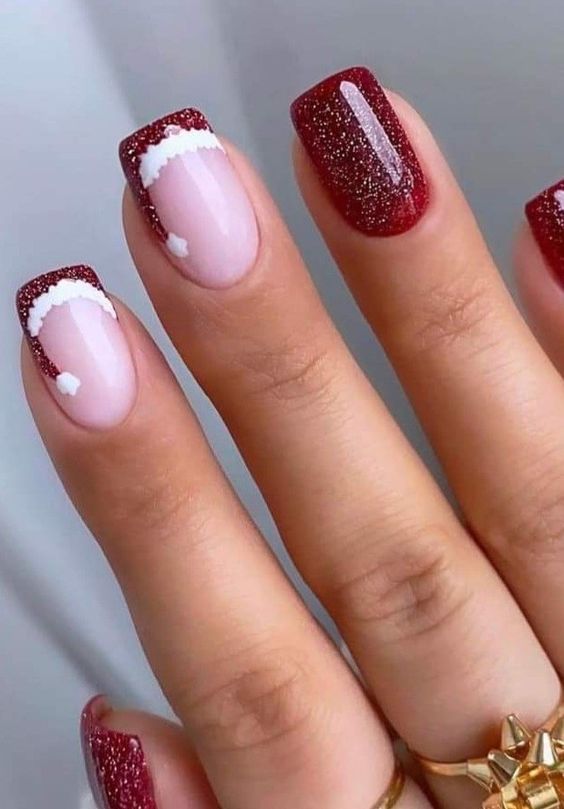 It's not easy to pull off square tip acrylic nails but we think this Santa hat inspired nail design makes it that much easier.
The French Tip Santa hats are the perfect touch to all square acrylic nails and will immediately put you in the Holiday spirit, no matter what month you're in.
Mistletoe Madness Nails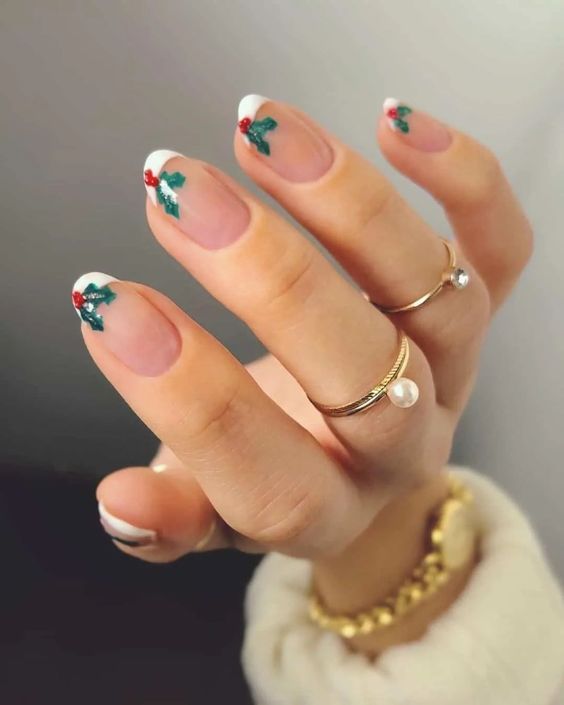 Mistletoes are one of just many reasons we love Christmas decor so naturally we're going to love them on our nails.
Having the mistletoe embellishment on your French Tip nails is the cutest way to add a hint of Holiday Spirit into your nail art without going overboard.
Rock this mistletoe on your short, natural nails, or go for a more trendy look with the almond shaped acrylic nail.
Related Post: 15 Most Popular Shoes for Teenage Girls
Holiday Red Winter Nail Design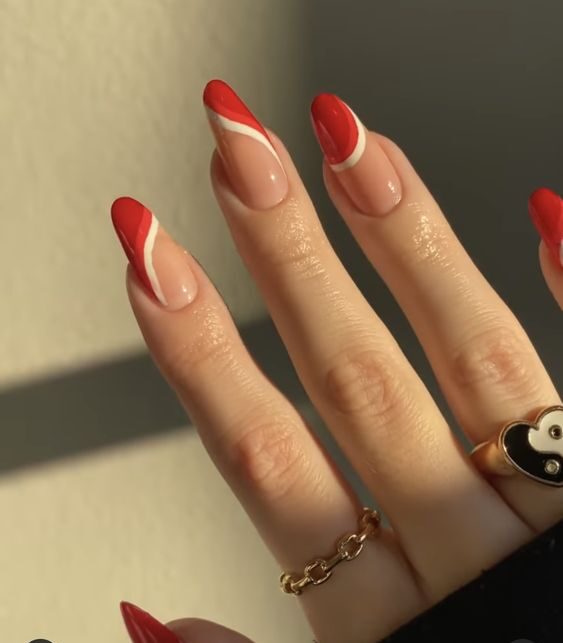 Add different shades of red to your nail design with a multi-color abstract French tip.
This is one of the best Winter nail designs for teens with longer nails, or for girls looking to rock the acrylic nails this Winter.
The best part is how creative you can be by adding in different shades of red to your nails!
Pine Tree Nails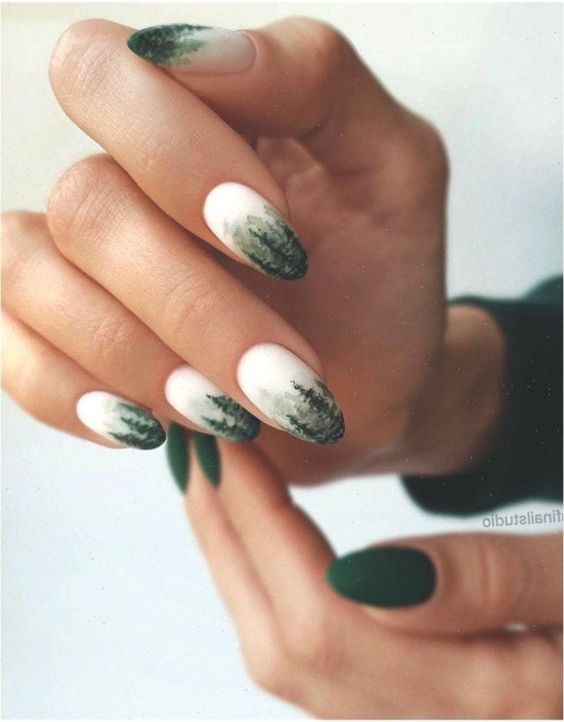 The second it becomes Winter, we're lighting our pine tree scented candles and bringing out the cozy blankets, but not before getting our Pine Tree inspired manicure.
This nail design is beautiful, fun, and so unique, but it is hard to do yourself so we definitely recommend watching a YouTube video or going to the salon.
But even though this nail design might be tricky for most teens, we know once you get it, you're going to love it, especially in December.
Sweater Weather Nails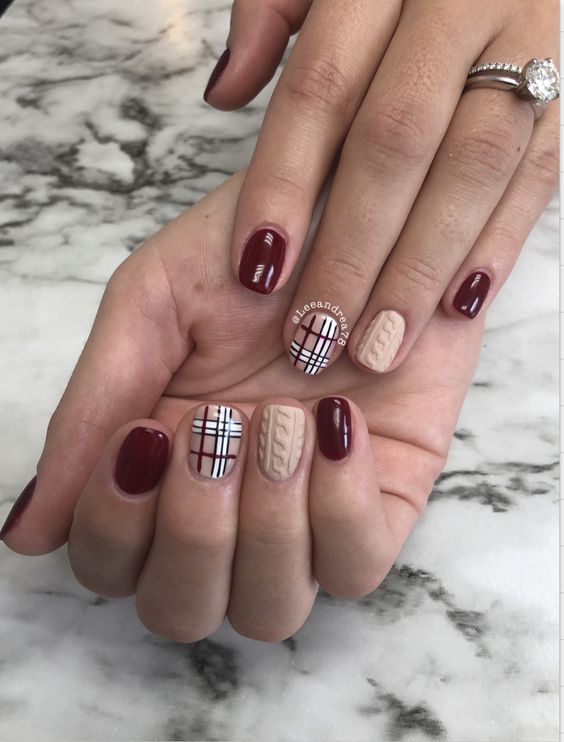 We love our sweaters in the Winter, especially when we can incorporate them into our nail designs.
The sweater inspired nail design idea is perfect for teens who live in their sweaters all Winter long and love to be cozy at all times.
So don't just rock your sweaters on top of your clothes, rock them on your nails too with this fun and festive Winter nail design.
Hopefully these 15 fun and creative winter nail designs for teens gave you some inspiration for your next manicure!
If you have any comments, questions, or suggestions leave them down below. Thanks for reading!