Moving into your college dorm soon and need some entertainment? Here are the 10 best TVs for dorm rooms in 2023!
A TV is a staple in any room when you need to chill out and watch something fun in between the stresses of school.
Not every TV is perfect for a dorm, that's why we compiled the absolute best options for you to consider before moving in.
Let's get to the TVs!
Best TVs for Dorm Rooms
One of our favorite Smart and affordable TVs for dorm rooms is easily the 32" TCL Roku TV which rings up at around $139 with Amazon Prime!
Roku has easily become one of the best household names for smart and affordable TVs.
This one won't break the bank, will last for your years, and will deliver the quality and features you're looking for.
If you're looking to save a few more bucks but still want the best TV for your dorm room, then this renewed Element Electronics 32" Roku TV is perfect for you.
Don't be fooled by a "renewed" TV, they're still in perfect condition and come with warranty, so you can save money and enjoy a high-quality and feature packed TV in your dorm.
Related Post: 10 Best Desk Lamps for Dorms
Space can be an issue in most dorm rooms, so if you're looking for a new TV that won't take up too much room, this 24" Vizio smart TV is calling your name.
With a 1080p picture quality, Apple Airplay, Chromecast, and Alexa compatibility built in, you can't go wrong with this $129 TV for your college dorm.
Did you know for less than $100 you can have a brand new smart Fire TV for your dorm room? Well now you do and this one is going fast!
This 24" Insignia Fire TV is only $89 (yes, $89!), and it's the best cheap TV that you can get for your dorm that won't sacrifice quality or features.
Having a large 40" TV in your college dorm room automatically makes your dorm room the go-to hangout/movie/game dorm, and it will cost you less than $300.
If you have the space for a larger TV and want one, this Samsung 40" LED Smart TV is the best TV for dorm rooms as it's packed with features and has the reliability of the popular Samsung brand.
If you're looking for the best TVs for dorm rooms, then stop your search, because this 40" TV is perfect.
This $239 TV has Chromecast built in, plus a 1080p picture quality! You can't go wrong with this dorm room TV, especially if you have the room for a 40" TV in your space.
Related Post: 10 Best Coffee Makers for Dorm Rooms
Our favorite Smart TVs for college dorm rooms will always be TCLs since they are reliable, packed with great features, and for the price, have incredible quality.
This 32" LED TV is easily one of the best TVs for any dorm room and with a $209 price tag, super affordable!
Roku TVs will always be our top go-to for affordable dorm room TVs, especially in 2023 with all the features and upgrades they've made.
This 32" is only $199 and with its smart capabilities, LED picture quality, and voice control features, was practically made for every college dorm room!
You don't have to sacrifice your dorm room design aesthetic just to have a TV.
Rather than a bulky black TV, this 24" LG TV is perfect for any dorm with its white frame and has an affordable price tag of $150.
Related Post: 10 Best Microwaves for College Dorm Rooms
Like everyone always says, go big, or go home, and this TV does just that at only $209.
This large 43" Fire TV has so many incredible features, but the best part is its 4k screen quality that's perfect for streaming your favorite movies and TV shows when you finally get a chance to relax.
What Size TV is Best for a Dorm Room?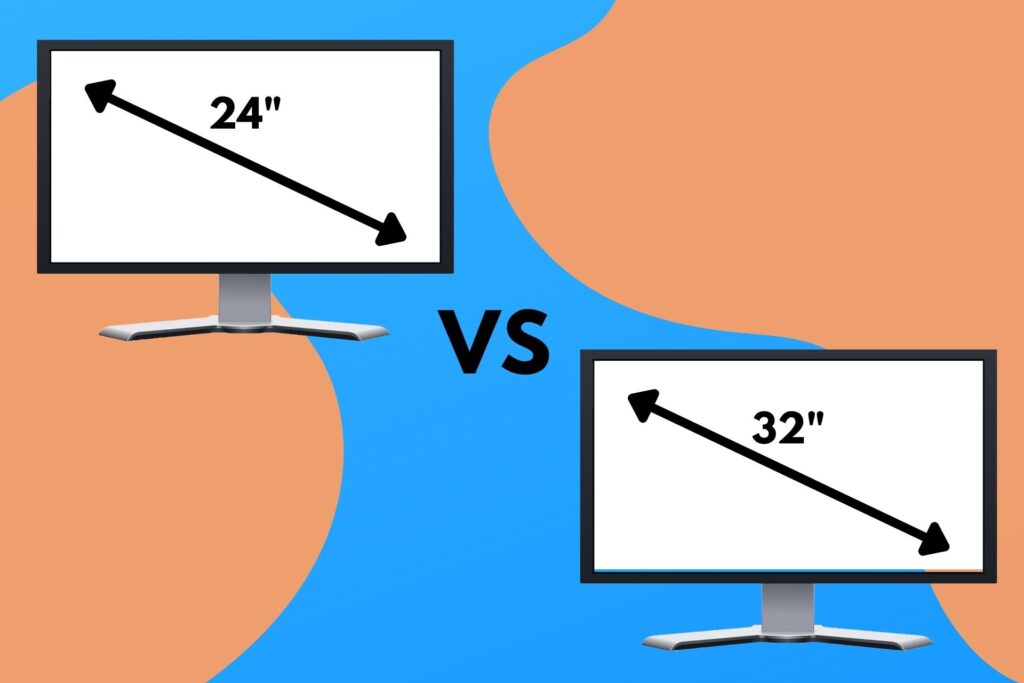 The best size TV for a dorm room is between 24"- 40".
A common middle ground size for college students is a 32″ TV, which is the most popular size amongst dorms.
Here's an ideal TV for a dorm room:
32 inches
1080p HD
Smart TV
Access to multiple streaming services
Under $200
Space is a big factor in choosing what TV is best for your dorm. You want a TV that doesn't take up too much room, but is still large enough to watch your movies and TV shows on without having to squint.
Depending on your preferences, dorm size, and budget, you can adjust your search for the right TV accordingly.
Should I Get a TV for My Dorm Room?
Having a TV in your dorm room is not a must-have, but it is nice to have if you don't want to watch movies and shows on your laptop.
Luckily, in 2023, TVs have become really affordable and you can easily get one in your dorm for less than $100.
So if you're a movie and TV lover, then maybe having a TV in your dorm room is the way to go for you.
Want a more convenient and more affordable option? Consider getting a projector for your dorm room instead!
How To Mount a TV in a Dorm Room Without Making Holes?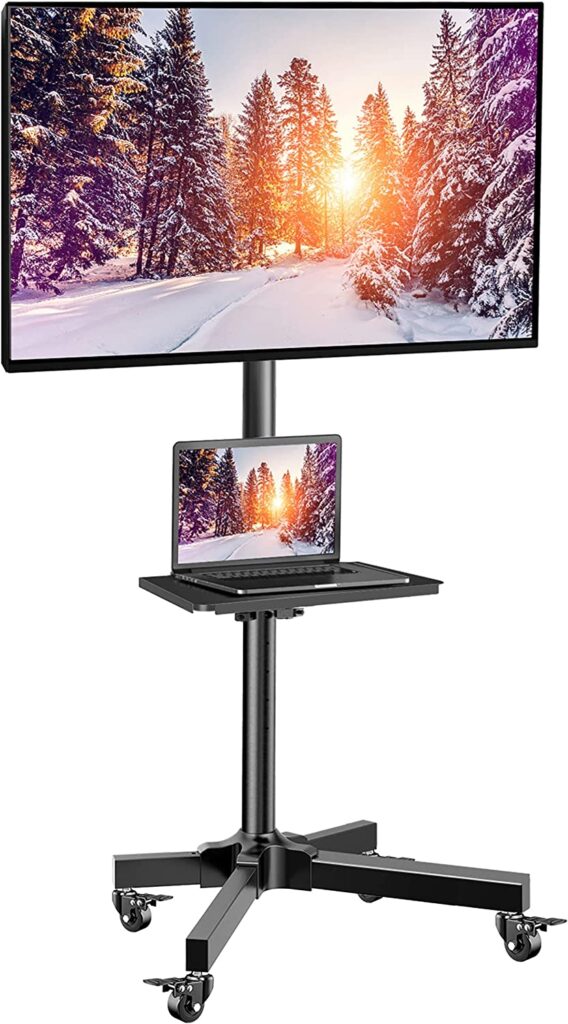 So, you want a TV in your dorm, but you don't have enough surface area for it and you don't want to damage your dorm's wall.
Here are the 3 best alternatives to mount a dorm room TV:
TV Desk Stand –

tons of new TVs come with stands/legs that you can put on your desk like a monitor

"No-Drill" TV Mounts – some of these mounts use adhesives or nails that are specifically designed to support the weight of a TV
Moveable Standing TV Mount – attach your TV to a height adjustable mobile cart that you can store away and roll around anywhere
If you aren't allowed to hang anything in your dorm, definitely consider some type of TV stand so there aren't any issues.
Hopefully you found the best TVs for dorm rooms that fit perfectly! Which one are you going to get?
If you have any comments, questions, or suggestions leave them down below. Thanks for reading!