Are you a teen girl looking for some inspiration for your next hairstyle? Here are the 15 best braid hairstyles for teenage girls!
Braiding your hair can help keep it structured and tamed on days when you need it most.
Most girls like to wear braids to sleep, but that doesn't mean they can't also be stylish during the day.
No matter what your hair type is, you'll be sure to find a braided hairstyle that suits you well!
Let's dive in!
Fishtail Braid Ponytail
There are hundreds, if not thousands, of different ways to braid your hair but this one is definitely one of our favorites.
The fishtail braid is a boho twist on the traditional braid and looks even better when pulled back into a messy pony!
This hairstyle is amazing for teenage girls who want to spice up their look into a chic and bohemian style.
Braided Bun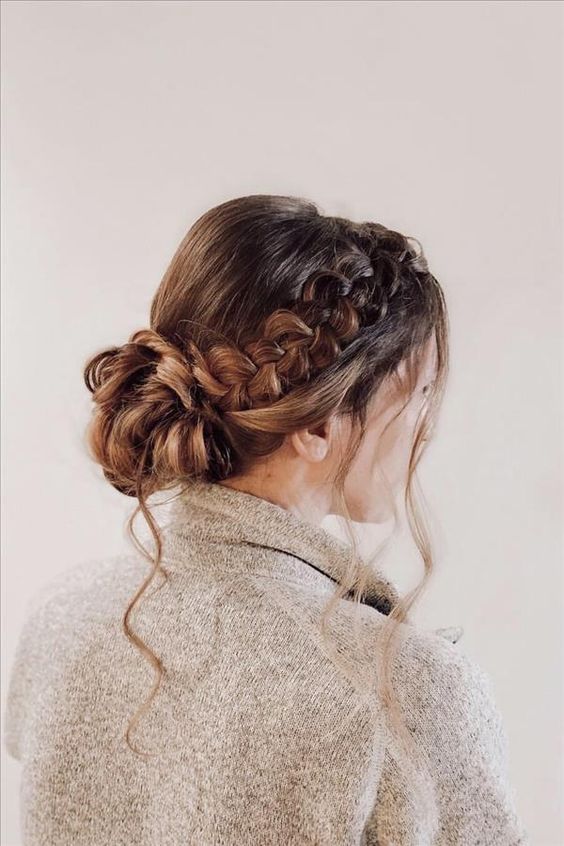 If you're someone who loves buns but is getting bored of the same old bun you always do, try to switch it up by adding a simple braid and some loose curls.
The braided bun is one of the best braid hairstyles for teenage girls!
What we love about this braided hairstyle is how classic, timeless, and effortless it looks. We highly recommend this hairstyle if you're dressing up or going out!
Pull-Through Braid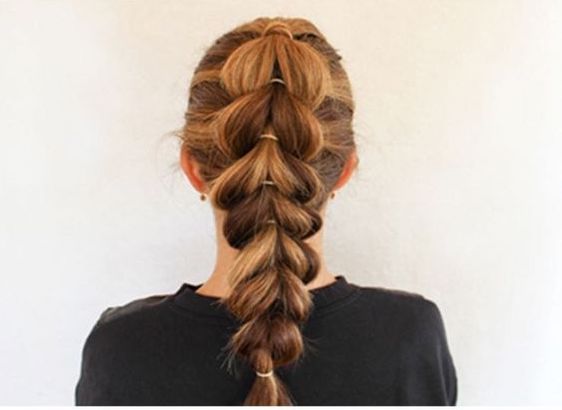 If braiding is tough for you, opt for a braid inspired hairstyle like the pull-through braid that is super easy to do and adds a ton of volume to your hair.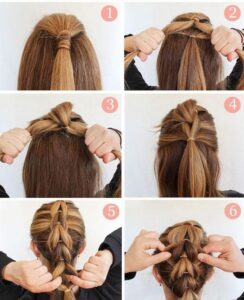 The pull-through braid is done by tying up sections of your hair and pulling it through the remaining sections. Follow along with the diagram to really nail this look!
Related Post: 15 Best Hairstyles for Teenage Girls with Curly Hair
Braided Ponytails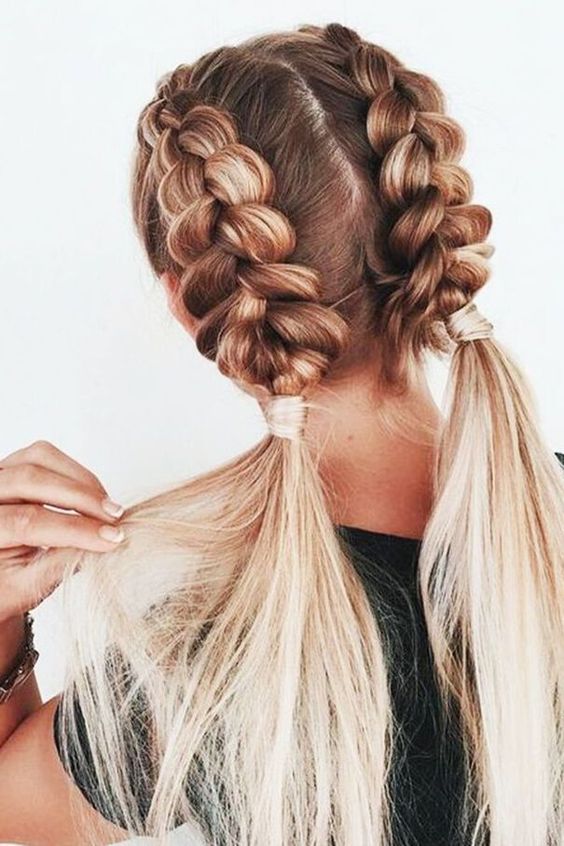 We love french braids, but we love them even more when we combine them with the classic ponytail.
This braided ponytail is perfect for teenage girls who love french braids but also want to change things up.
All you have to do is french braid half your hair until the base of your head and then straighten the rest of your hair out and put it into two low ponytails. That easy and that cute!
Pull-Through Bubble Braid Ponytail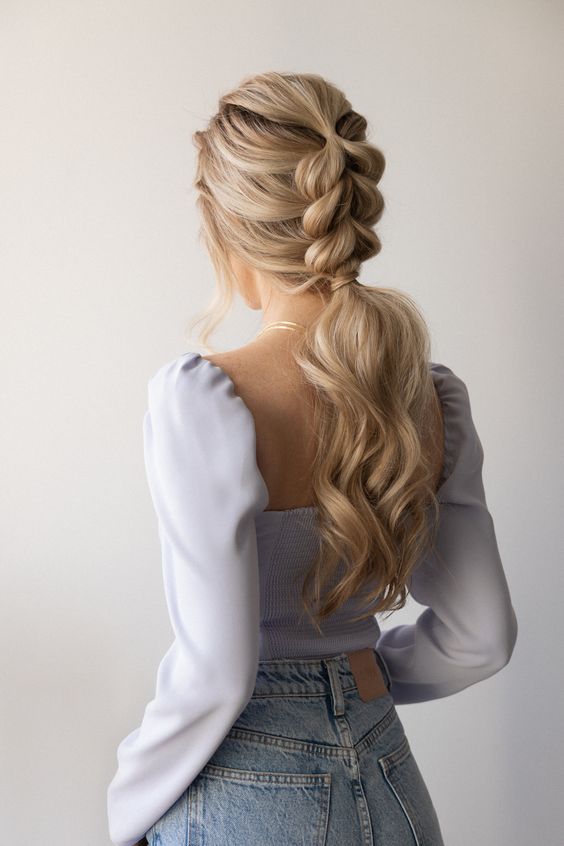 If you love the past few hairstyles, then you are going to be obsessed with this.
This hairstyle combines the bubble braid, pull-through braid, and the classic ponytail to create an elegant and timeless look that is sure to wow everyone who sees you.
This look is not only show stopping, it's easy to do and it adds a ton of volume to your hair! So if you're a girl who has predominantly flat or thin hair, try this hairstyle to add some volume!
Classic Fishtail Braid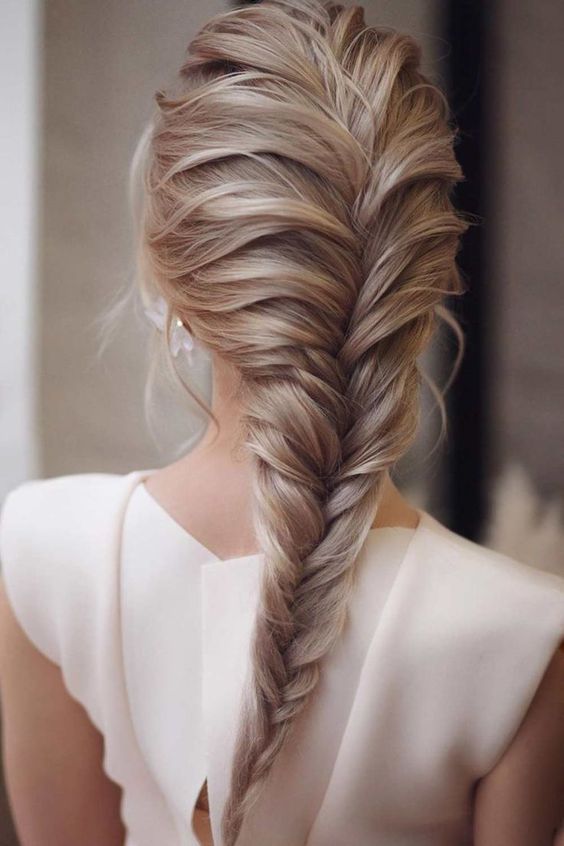 A great way to add some variation to the classic braid is by creating the fishtail braid! The fishtail braid is cute, easy, and bouncy!
This hairstyle is also super secure and keeps your hair in the braid all day long. So you no longer have to worry about redoing your braid multiple times throughout the day.
Waterfall Braid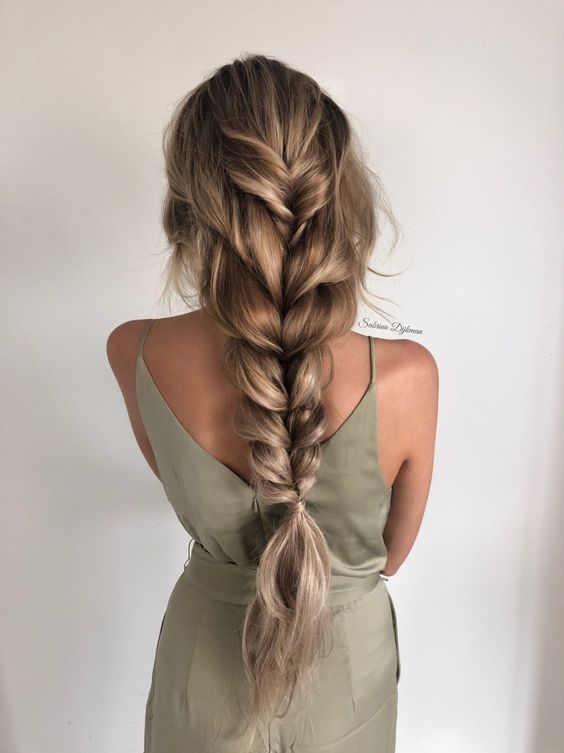 Ready for one of the most popular braid hairstyles for teenage girls? Well then look no further!
The waterfall braid is super chic, cute, and easy to do! It's a simple and loose braid that is great for teenage girls with long hair that don't want to have to worry about it getting in their face.
Try this hairstyle next time you're hanging out with friends, getting dressed up, or going to an event!
Related Post: 15 Best Hairstyles for Teenage Girls with Short Hair
Multiple Braids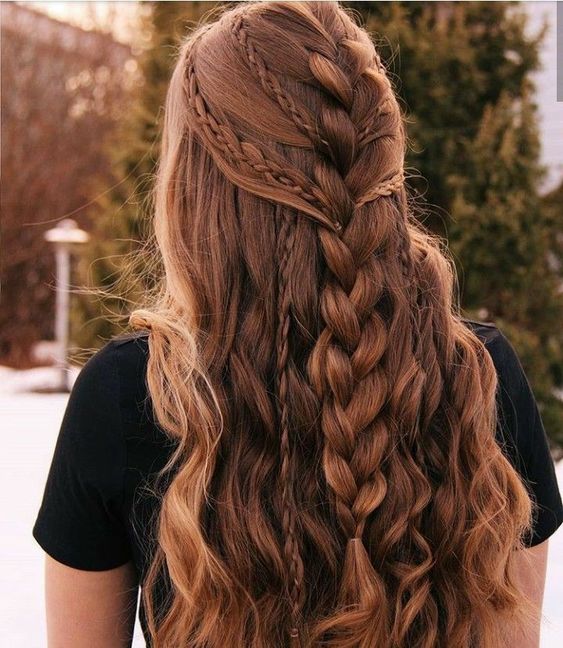 If one or two braids isn't enough for you, add three or four more! Sometimes, more can be better!
This hairstyle is amazing for those with long and thick hair who need more than one braid to tame their hair. This hairstyle adds texture, volume, and bounce to your hair without taking much effort.
Play around with this look and add braids of all different sizes and styles!
Braided Half-Ponytail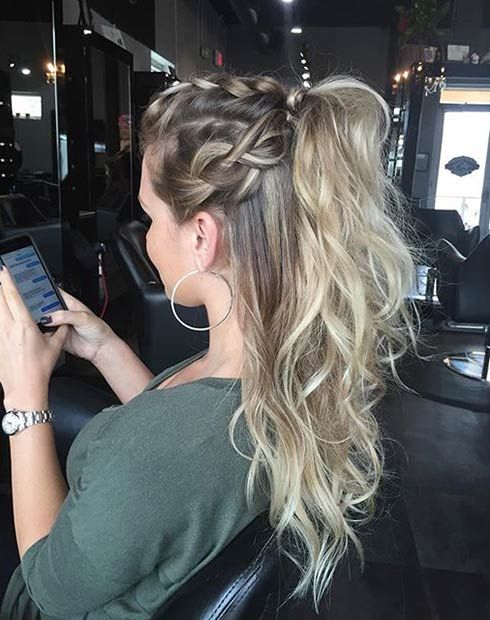 Who doesn't love the half-up half-down look? This hairstyle is classic, cute, and super stylish!
What we love about this hairstyle is how it takes inspiration from the 2000's (think Hilary Duff) but turns it into a trendy look anyone can rock!
You can either do three braids going back into a high ponytail with half your hair, or make it one big braid! The options are endless with this look so put your own unique spin on it!
Loose Braided Pullback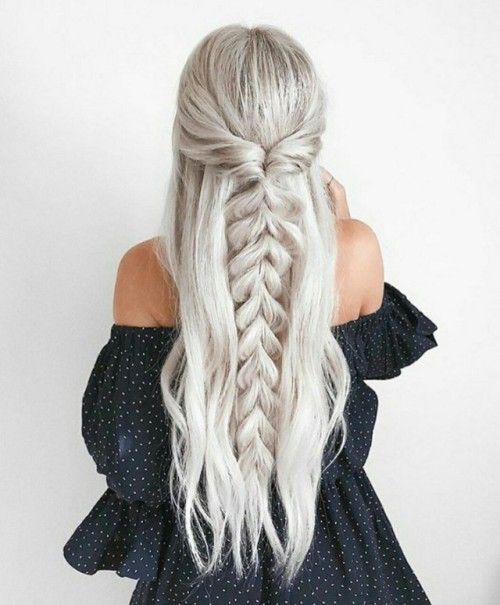 We are living for this hairstyle right now, especially for girls with long hair!
The braided pullback is a great way to keep most of your hair down, but also keep it out of your face throughout the day!
We highly recommend this hairstyle for girls who hate having tons of hair in their face throughout the day.
All this look takes is pulling back the front section of hair and creating a loose braid centered in the back! So simple yet so chic!
Dutch Braid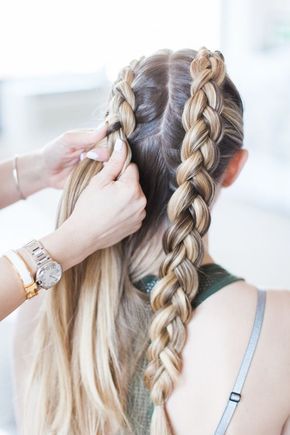 You've heard of the French Braid, but have you ever heard of the Dutch braid? I'm sure you've seen it but you never knew it had a name!
A Dutch Braid is essentially the same as a french braid but with a ton of more volume and bounce! It's great for adding more volume to your hair, especially if it's pretty thin.
Dutch braids are all the craze right now and super trendy so when you're looking for a new braided hairstyle to try, go for this one!
Boxer Braids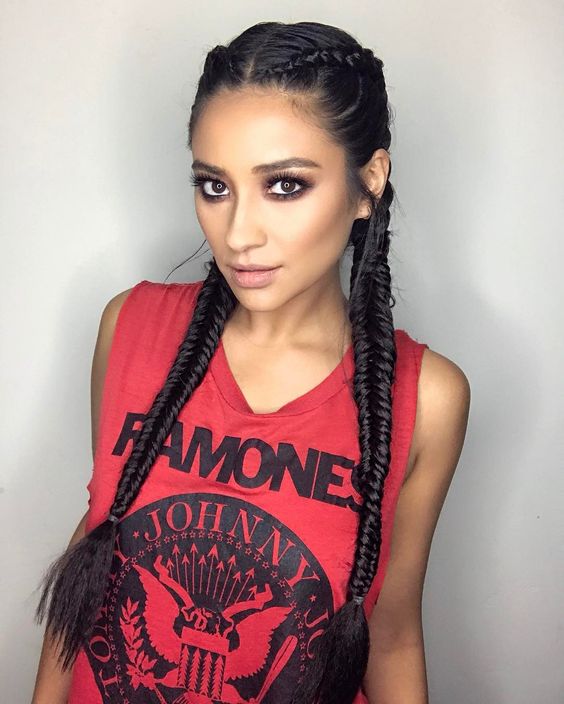 Leave it to Shay Mitchell to completely rock a trend and have us wanting to try it ASAP.
The queen of hairstyles has clearly spoken and she's voting boxer braids as the style to try!
Boxer braids are a great way to completely pull your hair back out of your face to create an edgy and cute look without trying too hard.
Braided Space Buns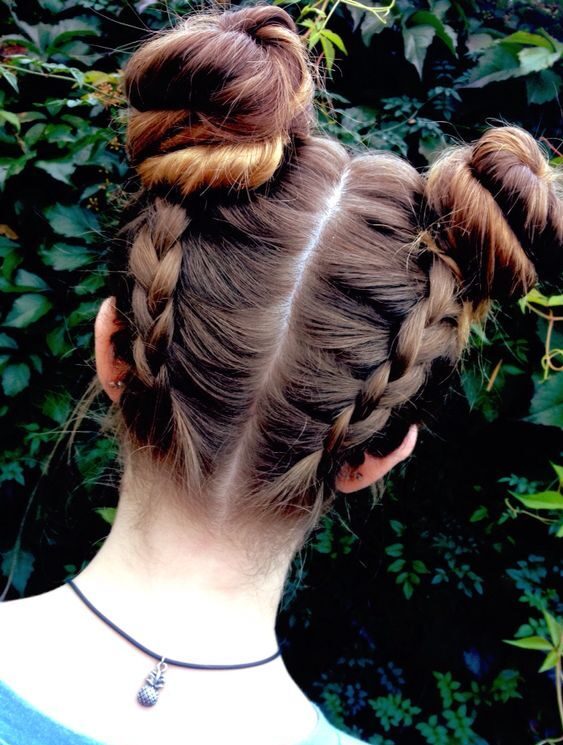 We know you love space buns because we love them too, but a braided space bun is one of the best braid hairstyles for teenage girls! We're officially hooked!
The braided space bun is a great way to add a twist to one of your beloved looks.
The braids help to add dimension and volume to your hair without adding too much time to your hair routine.
Next time you're going for the space bun look, add in a few braids and get ready to wow your friends!
Related Post: Stylish Fall Fashion Trends for Teenage Girls
Colored Braids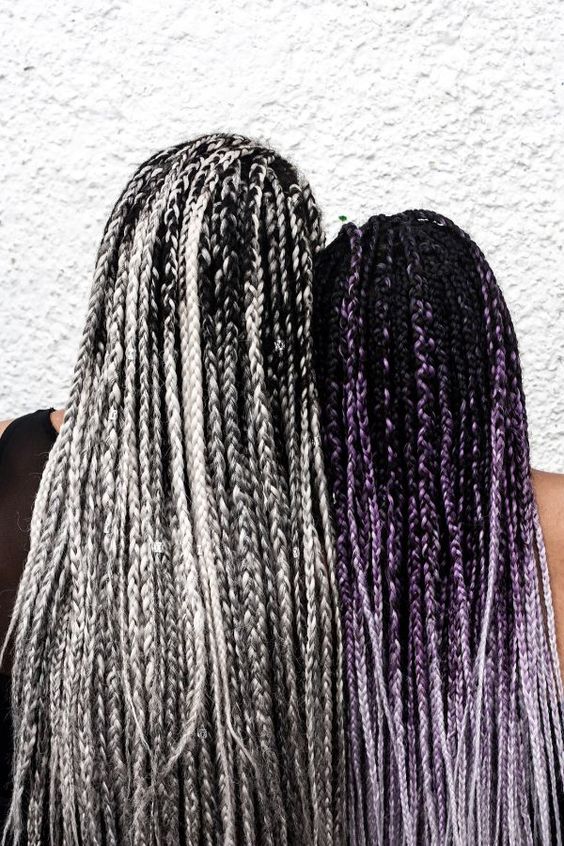 When you're at the salon getting your braids in, do something new and add some color!
Colored braids are a great way to add some creativity and uniqueness into your hairstyle without trying too hard.
You can either go for a more neutral color like a grey or blonde, or you can have some real fun and add in colors like purple, pink, or blue.
Whatever color you choose, have fun with it and express your unique style in this creative way!
Braid Loc Jewelry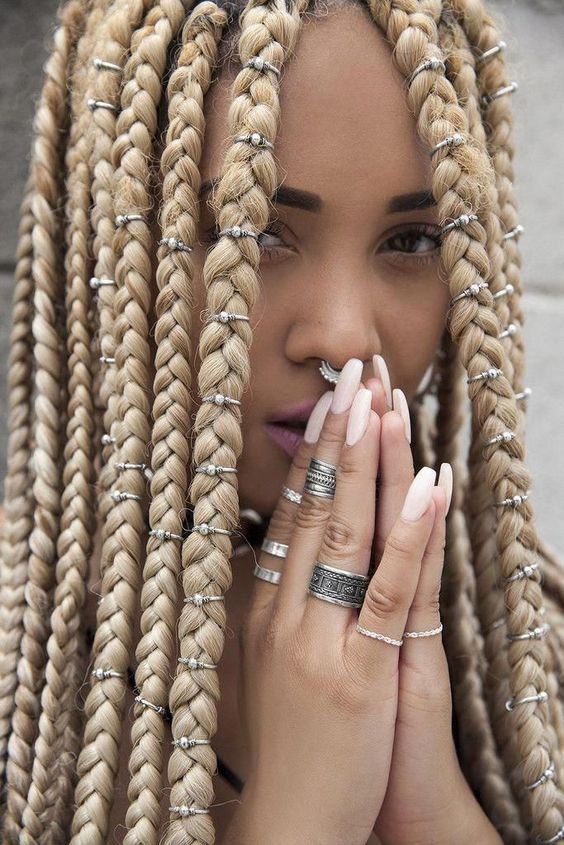 What better way to accessorize than to add some jewelry to your hair! Braid loc rings are a great way to add some extra flare into your hairstyle in a fun and chic way.
You can get jewelry of all different kinds to put into your braids!
Whether you're into gold jewelry or silver, this look can work on anyone and can be a great way to show off your own personal style in a unique way.
Hopefully these braided hairstyles gave you a bit of inspiration for the next time you want to braid your hair!
If you have any comments, questions, or suggestions leave them down below. Thanks for reading!